I love discovering new designers creating stylist pet products. Bartholomeow is a new Mexican company making stylish products for cats, dogs and your home.
Titila House is one of my favorites. Comes in 4 different colors and different sizes on request to accommodate cats and dogs of all sizes.
Materials: Natural walnut or poplar veneer. Lacquered interior.
Comes with a polyester  faux sheepskin cushion that is machine washable.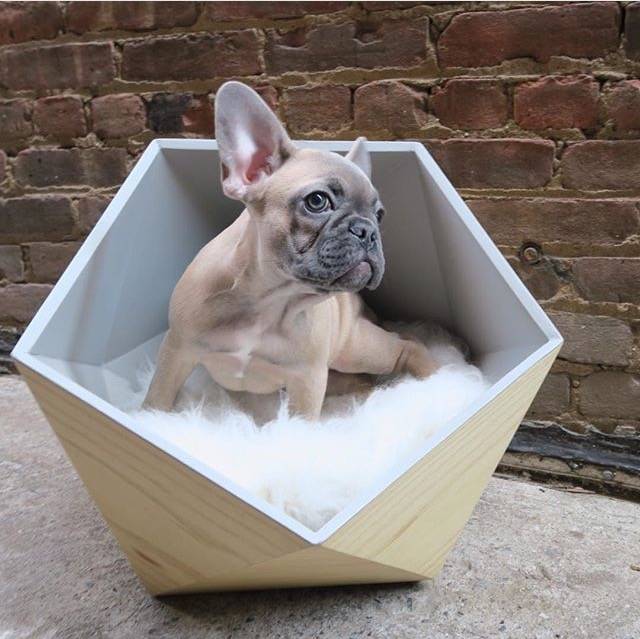 Anselmo Feeder is a steel wire raised feeder in different colors and sizes to fit cats up to large dogs.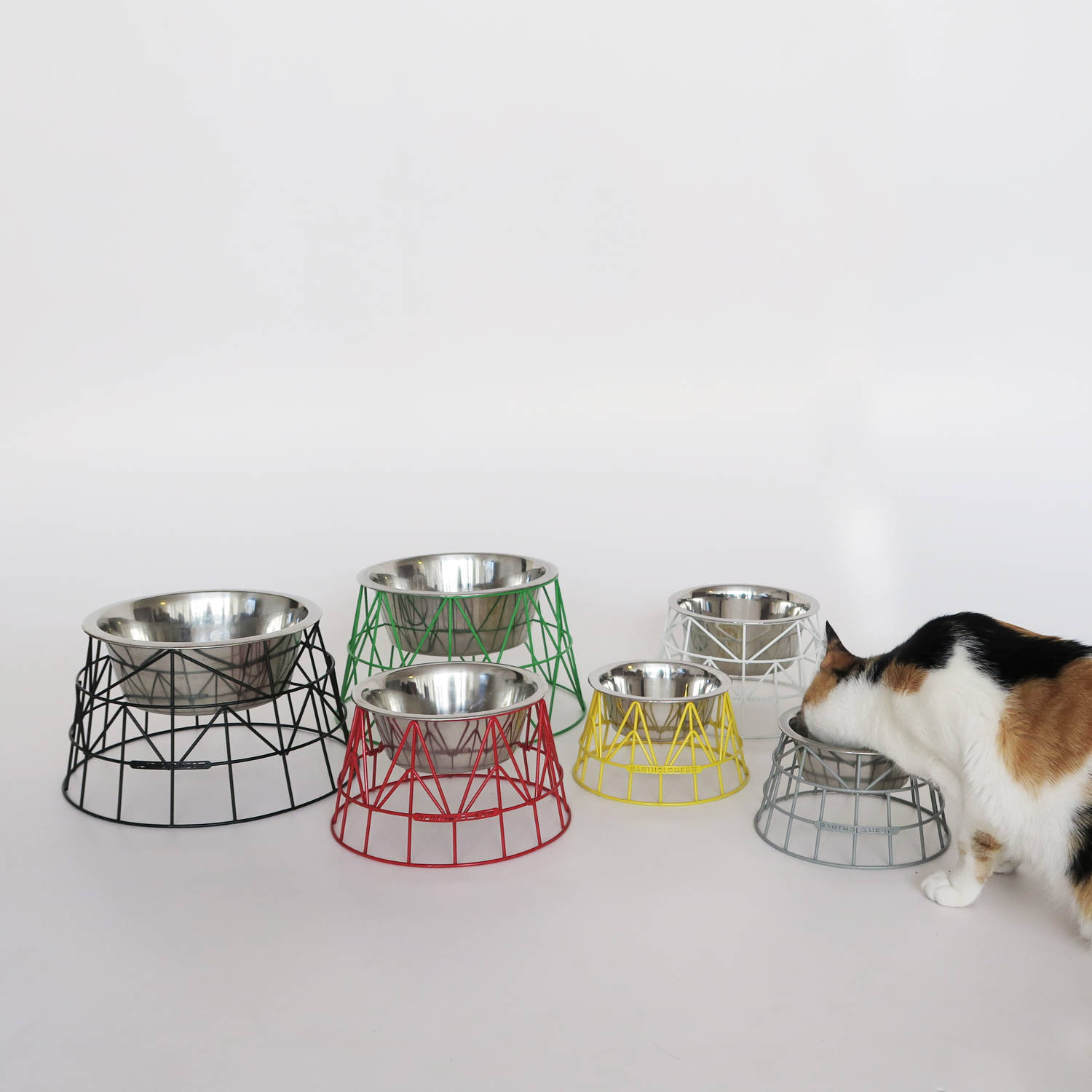 Mishus Cat Scratcher is sculptural appealing for your home and I think cats would love scratching in and outside of it.  It measures 40x35x75cm and is made from coated steel bar and natural rope. I absolutely love the shape  and I know this would be beautiful in my home.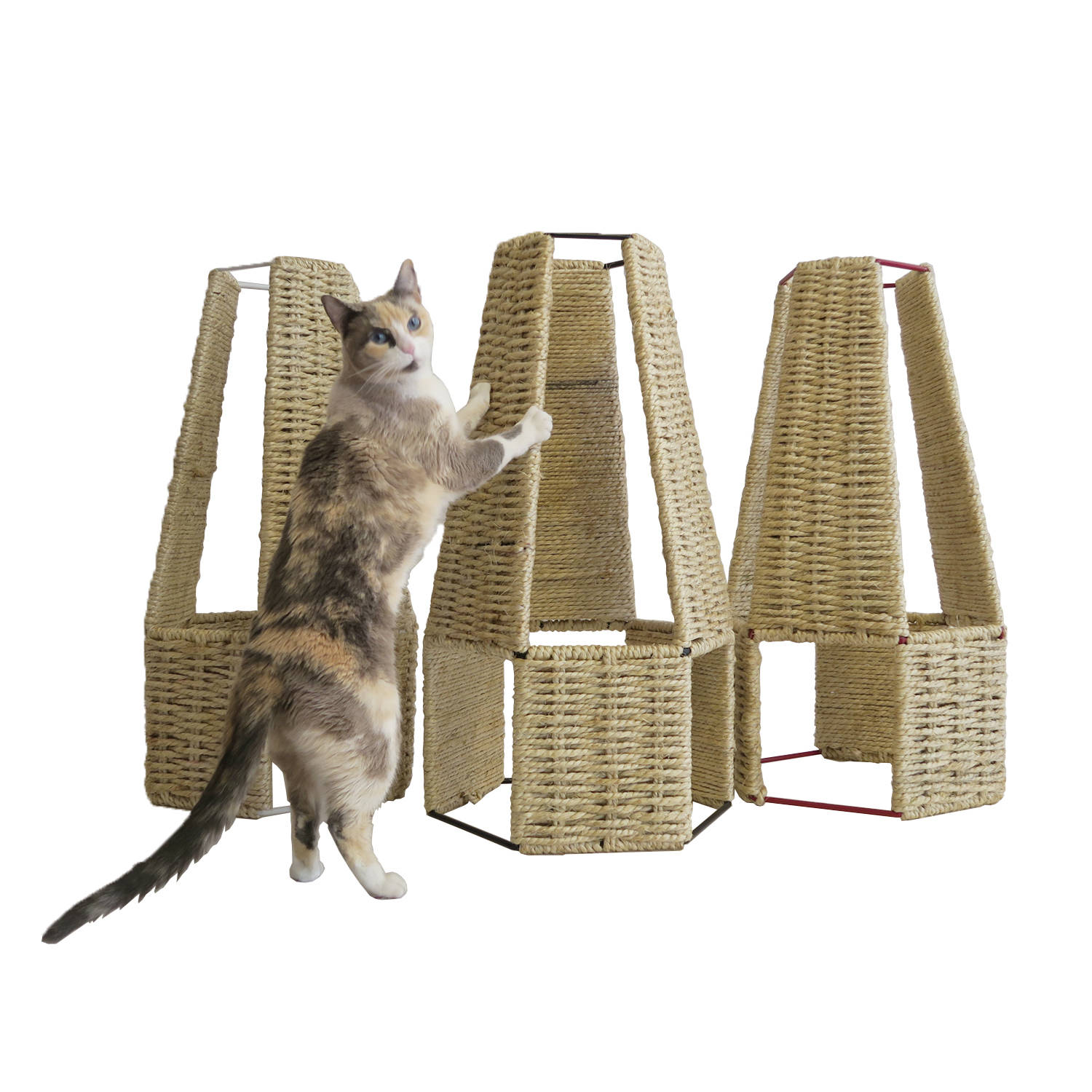 Frida House is a teepee style cat bed. It comes in 10 different colors and two sizes. Made from PVC water-resistant fabric and comes with a faux shearling polyester cushion.
small – 73x65x65 cm
medium – 93x83x83cm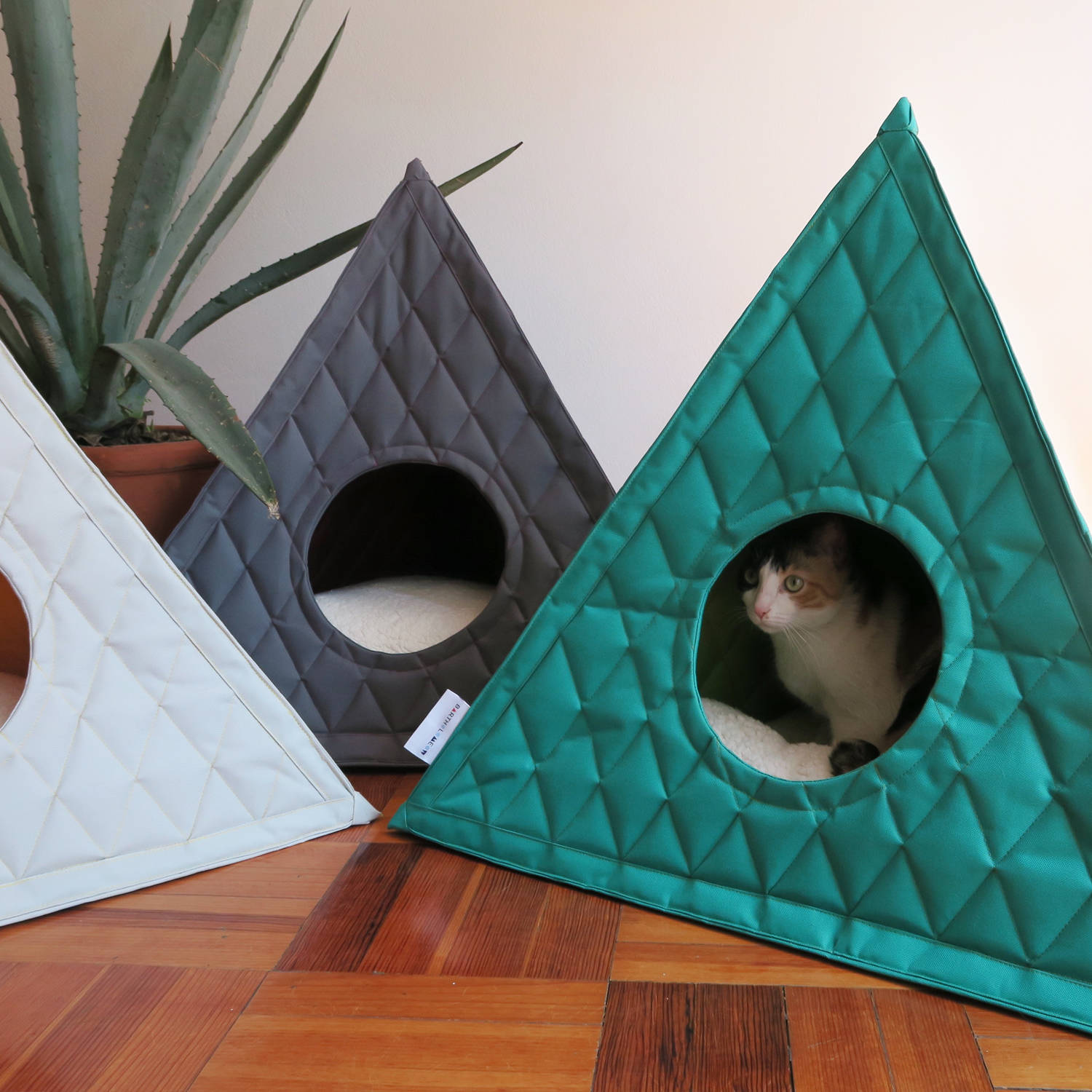 Which is one of their designs is your favorite?
Disclaimer: This is not a sponsored post. As always, all opinions are my own.