While I was in the US for Christmas I made an order on Amazon for some gifts for Elizabeth and Cornelius. No major gifts this year but I know all of these gifts are very useful.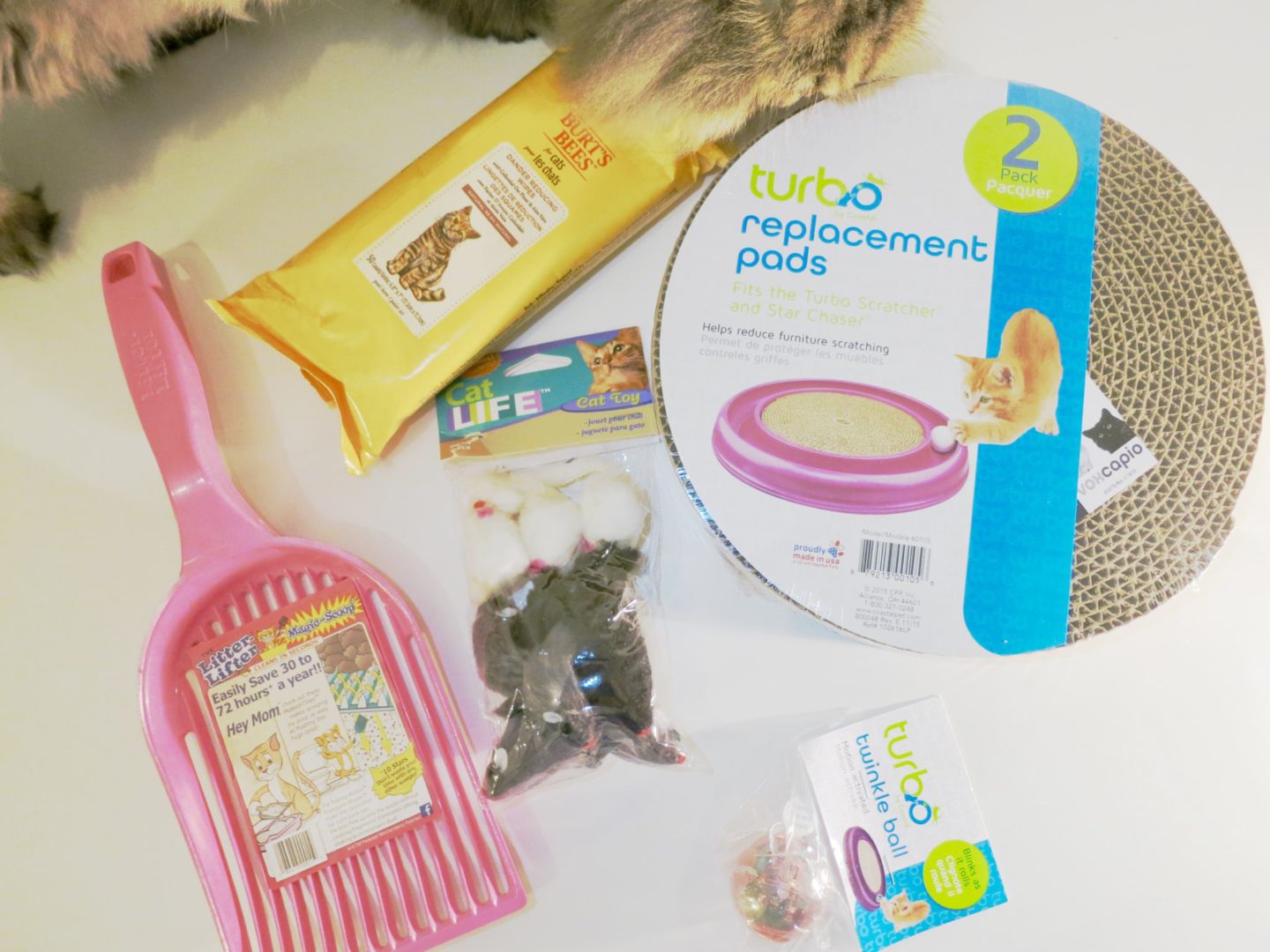 I have discovered that these small, cheap toy mice that rattle are my cats' favorite. Medium to large size fluffy toys they aren't interested in. But these small ones they go crazy for. Elizabeth loves to carry them around the house and meow. Does anyone else's cats do that?  Because they play with these daily, they fall apart and get gross so I only give them one or two at a time and replace them as needed.
This is one of the best scoops I've ever tried. Because I ordered it on Amazon I couldn't choose the color. This is large, durable and sifts super fast. I received a pink scoop, while I would have preferred a more neutral color.
This is my first time trying these wipes and I'm looking forward to see how they do. It is important to use wipes specifically for cats, not dogs or kids.
Bergan Turbo Replacement Pads, 2 pack
I've shared over and over that this is the single best cat toy I've ever owned. It is a must have for new kittens. My cats still love scratching and playing with the ball. They get so excited when a new replacement is put in. This is such a bargain toy when considering the amount of use it gets.
I've never tried this Twinkl Ball before so I'm excited to see what the cats think of it.
So that's what I got my cats. What did you get yours? Please share in the comments. If you want to see more of our favourite cat products you can find them here in the Shop Our Favorites.