Catnip is a member of the mint family. It is unknown why cats like catnip exactly. Most cats, even large cats such as lions and tigers react to catnip.  However around 20% of  cats show no interest.  Young kittens are not affected by catnip, not until they reach maturity between 6-9 months.  But if your cat is one of the many that loves catnip, then they will surely love this stuff.
Tabby James catnip is grown in the pacific northwest and is USDA certified organic. It comes in these adorable 20 gram jars. Shown below is regular and fine cut.

How to use catnip?
Sprinkle it on a toy, climbing tree, the floor, any area you want them to play. It is especially useful when you are introducing a new toy or scratching post that you want them to start using. It is perfectly safe for them to ingest it. You don't have to worry about them overdosing. Cats will know when they have had enough and will walk away. The excitement, or high usually lasts about 10 minutes.  A spoonful at a time is enough to get them excited. Catnip is non-addictive and completely harmless to cats.
Why give catnip?
Indoor cats usually don't have enough opportunities to exercise. Catnip can be a great way to excite a lazy cat to play and run around. Cornelius is not one to play much. But if treats or catnip are involved it's a different story. They both go crazy over this stuff.
I love finding pet companies that make not only quality products but do so with great style and design in mind. Tabby James doing an exceptional job with the quality, design and packaging of their line. Their products would make lovely gifts for your cat or cat-lover friend.
How cute is this catbed? It has a removable and washable cover.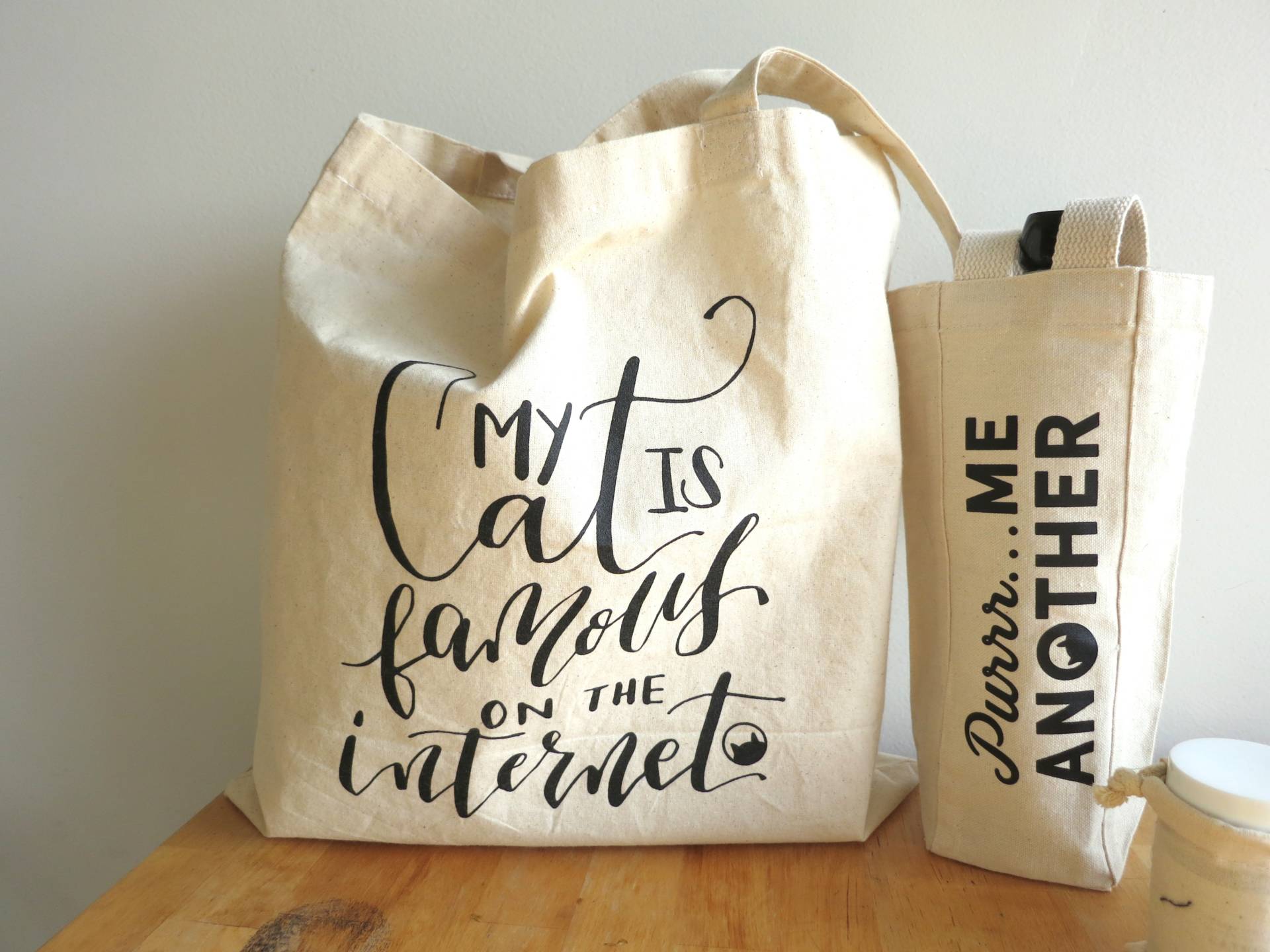 Do your cats react to catnip? My two cats Cornelius and Elizabeth love it. But my previous cat Susannah wasn't interested.
Let me know in the comments!
Thank you Tabby James for sending us these goodies. This is not a sponsored post. All opinions are my own.