Istanbul is a magical city and somewhere I've wanted to visit for a long time. I was expecting delicious food, rich culture, gorgeous textiles, and beautiful sun and sea. I was not expecting to find so many friendly and well-kept street cats.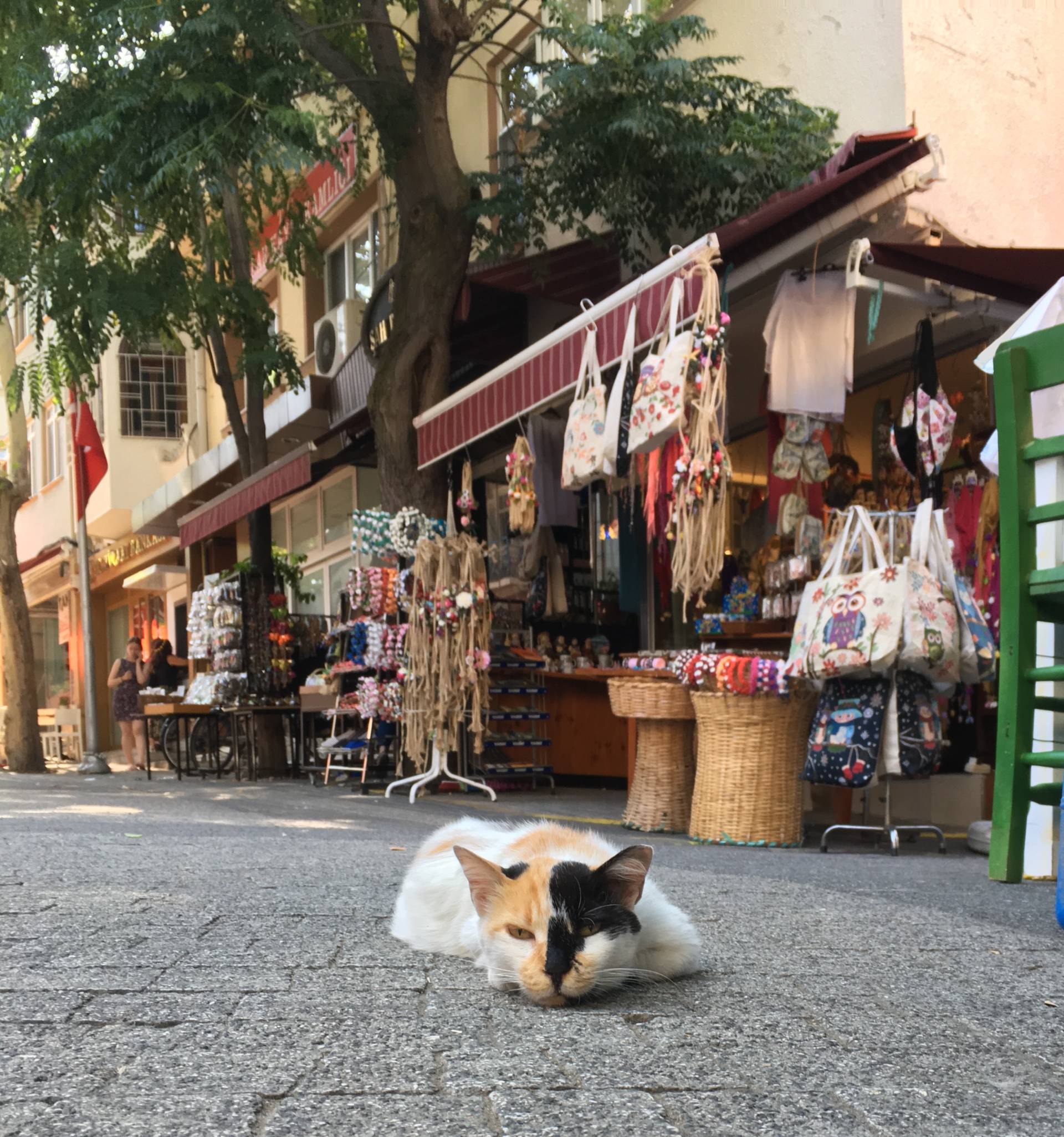 I visited places in Italy where there are many cats roaming the streets. But these Italian cats are usually shy like feral cats and you can not get close to them. Istanbul's streets are full of cats. They are  friendly and attention seeking. They are not feral. I wouldn't even call them stray. They may not be house pets but they still have plenty of people who love and look after them.
Throughout the streets there are containers with water and cat food that is well maintained and replenished.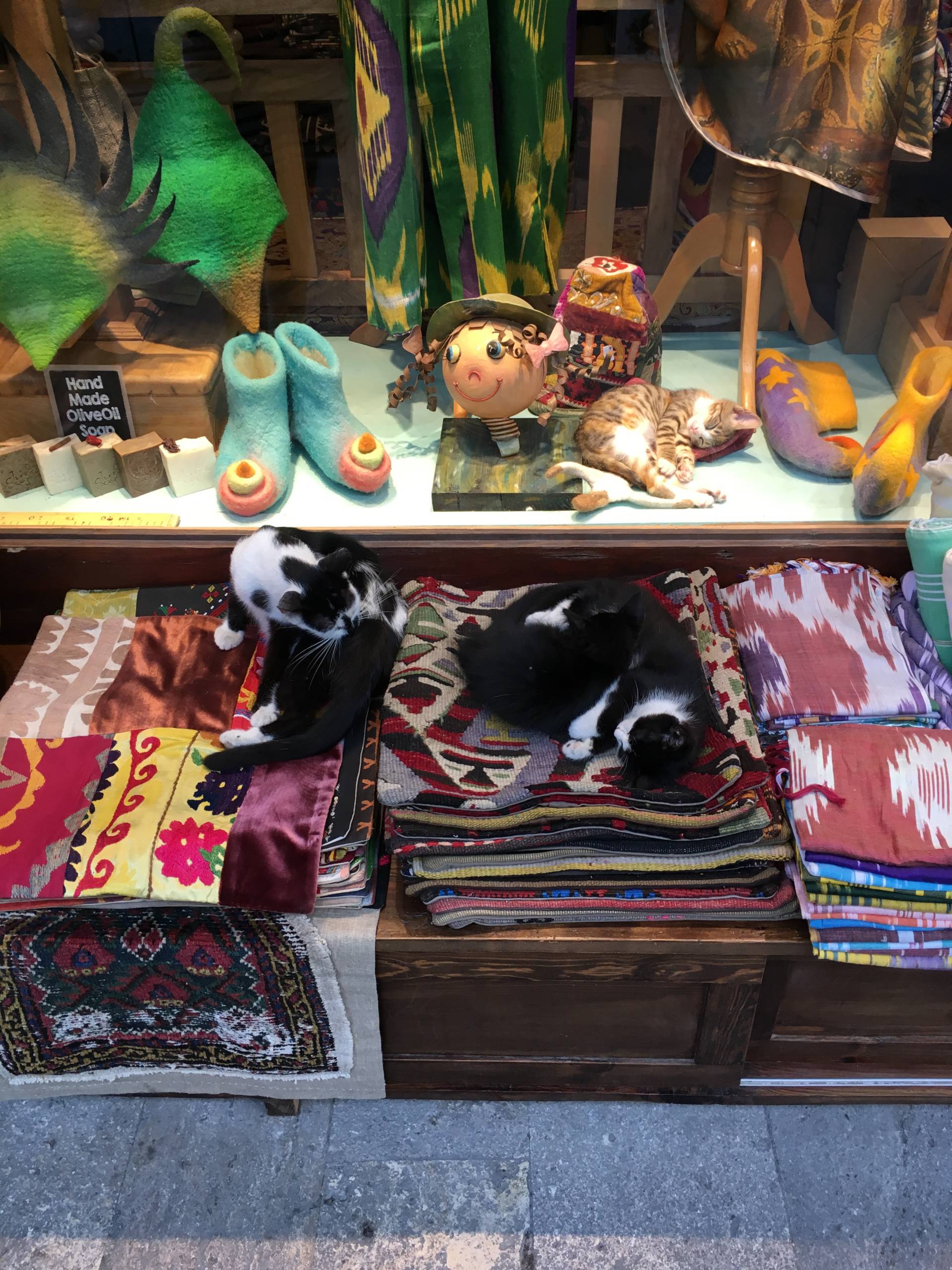 A young kitten sleeping behind the glass of a shop and two kittens and their mother sleeping on a pile of textiles  just in front.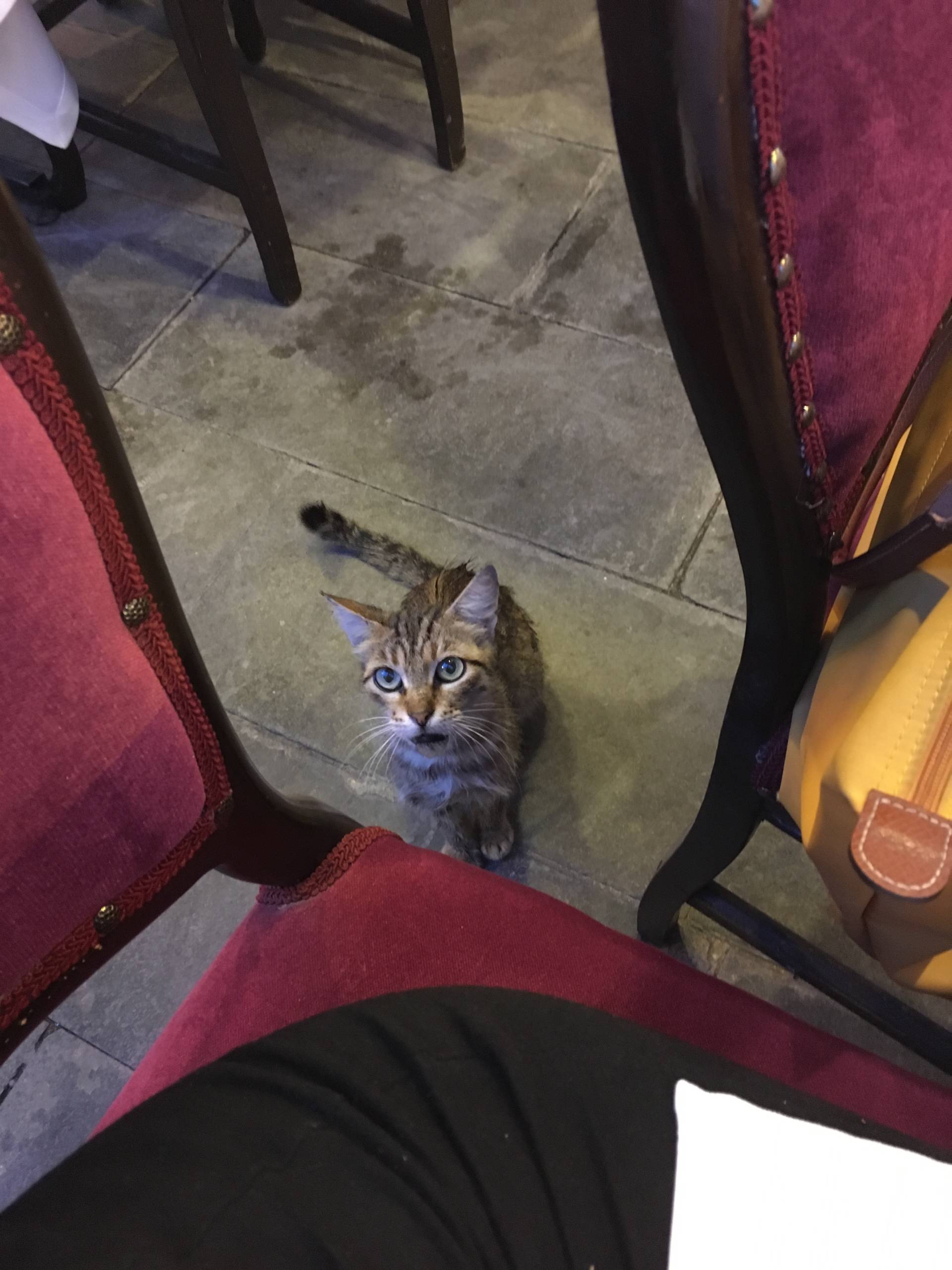 This cat is asking for food while I'm dining at a restaurant. I often saw restaurant workers and customers giving cats extra food from their plates.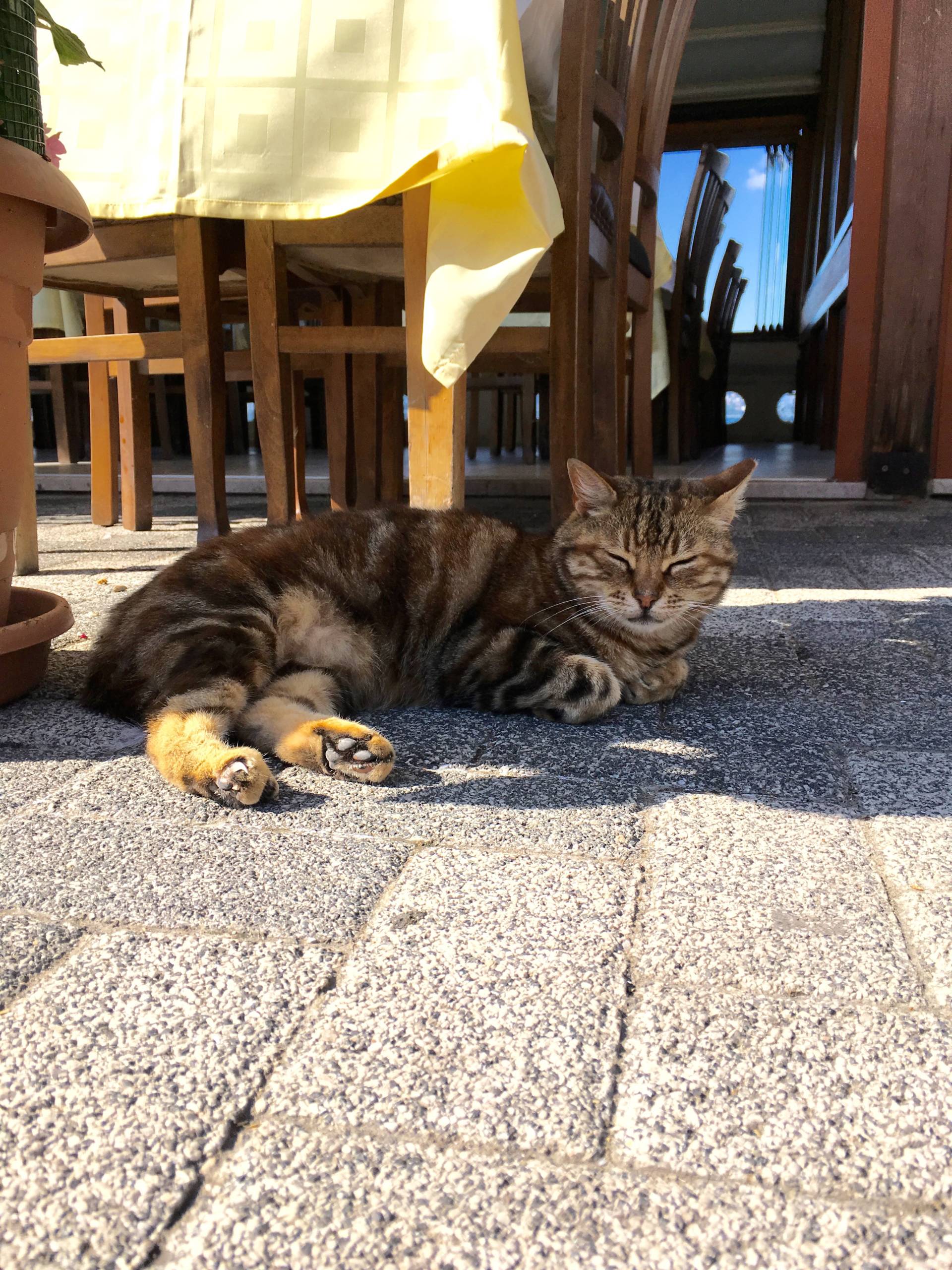 Cats in Islam
Cats have a long history of being adored in Islam. They are admired for their cleanliness and are welcomed in mosques. There are many stories involving the prophet Muhammad.  He is reported to have said that "a love of cats is an aspect of faith"
One story explains that the prophet's favorite cat Muezza, was sleeping on the sleeve of his prayer robe so he cut off the sleeve to prevent disturbing the cat's sleep.
I was sitting outside the Blue Mosque when this cat happily approached me to sit on my lap, I felt so honored.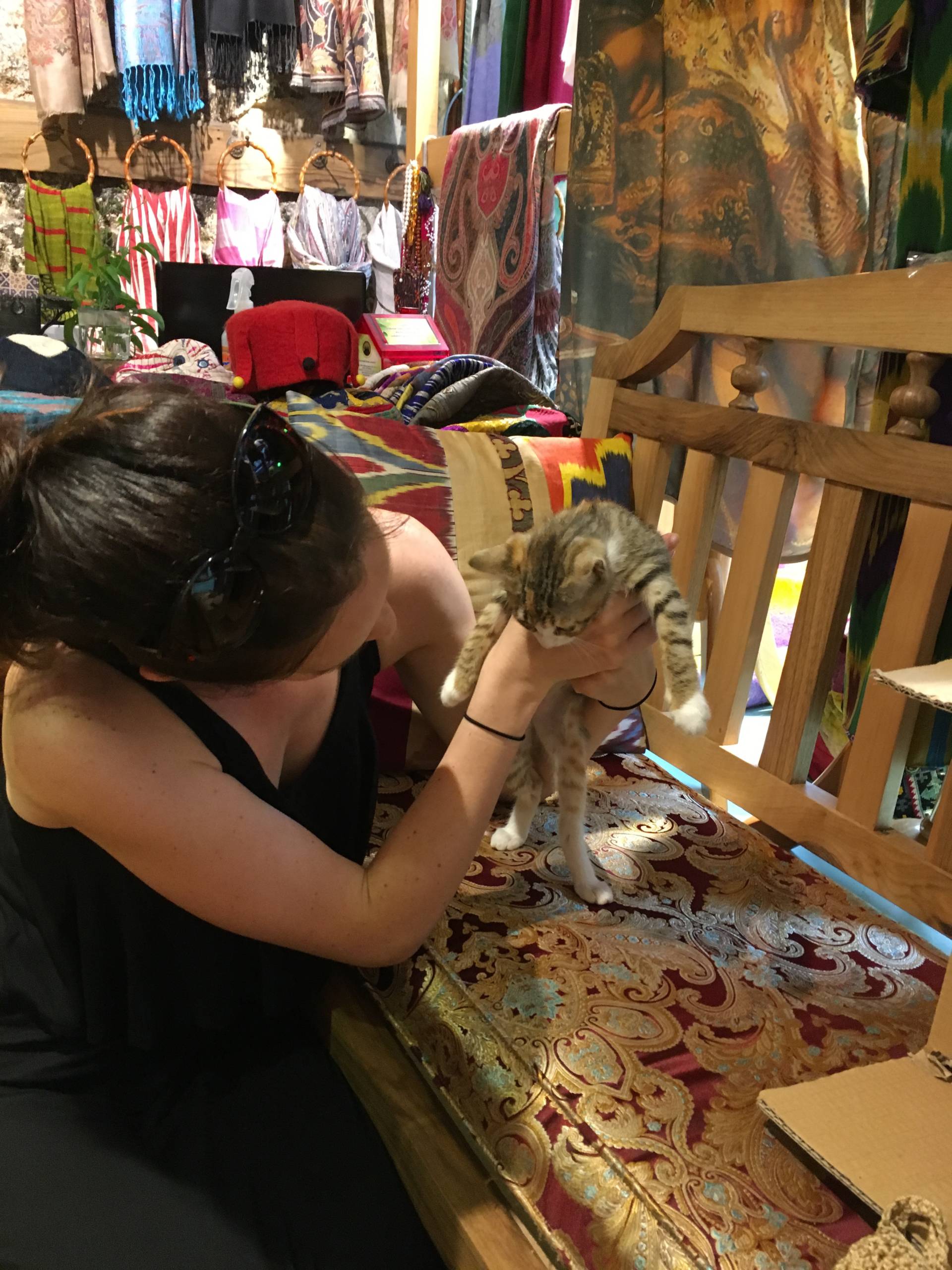 I don't want to over romanticize these cats' lives. I understand they may suffer from diseases, too many litters, cat fights, accidents and short lifespans. These are natural consequences of outdoor city living cats.
But judging from their demeanor, appearance and trust in humans I believe their quality of life to be happy and secure.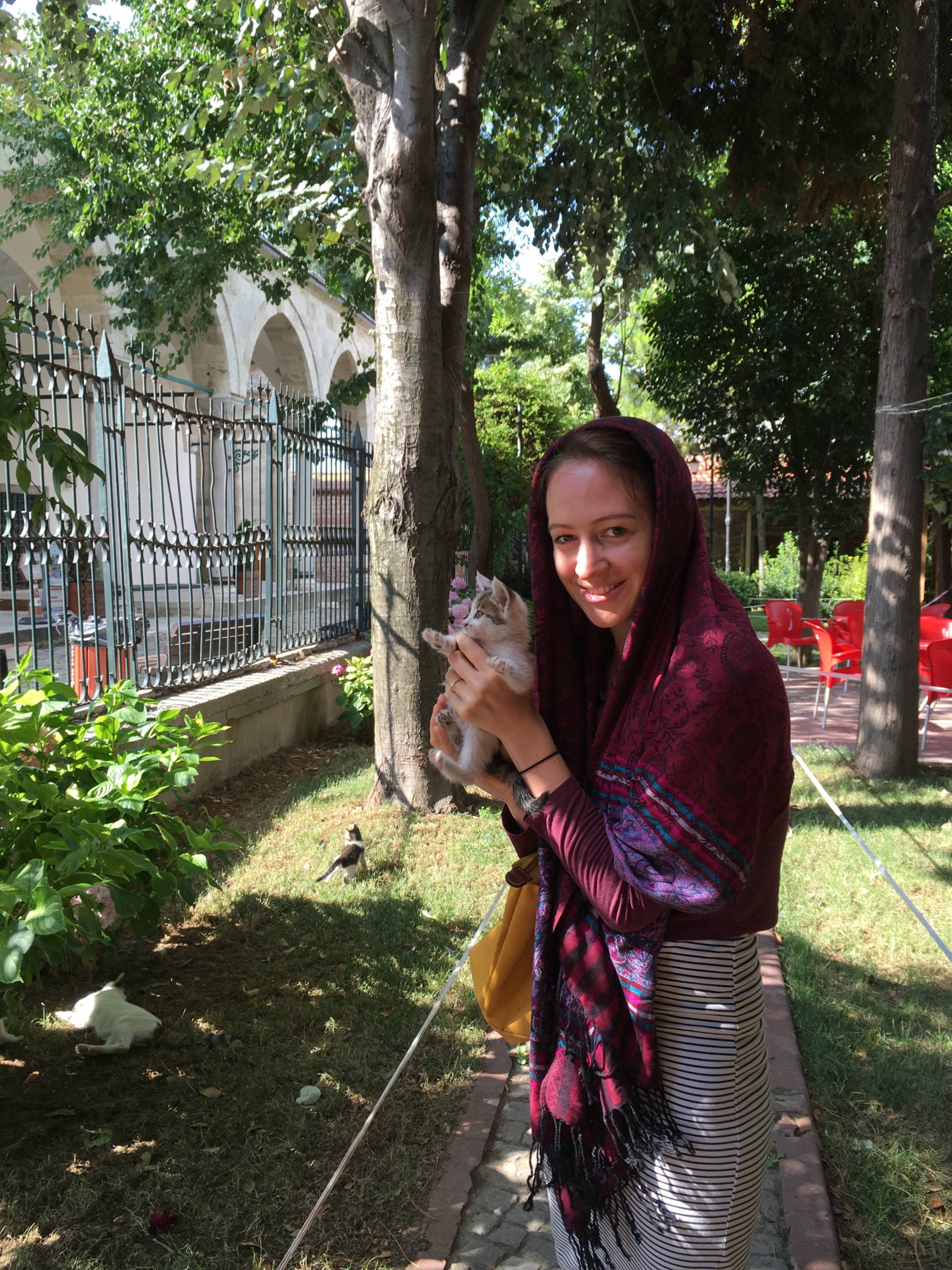 This is the gardens of the Hagia Sophia Mosque playing with the kittens.
KEDI is a documentary film that was produced about the lives of cats in Istanbul.
Dogs
There were also street dogs through the city but only a fraction compared to cats.  Agencies are doing a good job tracking the dogs, vaccinating and testing them against Rabies and placing ear tags on them. I didn't see one puppy in the city compared to the hundred of kittens therefore the neuter and release program is clearly working. I found it interesting that the dogs were not interested in people unlike the cats. I never once saw a dog approach a person begging for food or attention. Unlike the cats who were frequently approaching people. The dogs just sort of roamed and slept in the beauty of the city completely un-bothered and uninterested in the cats or people.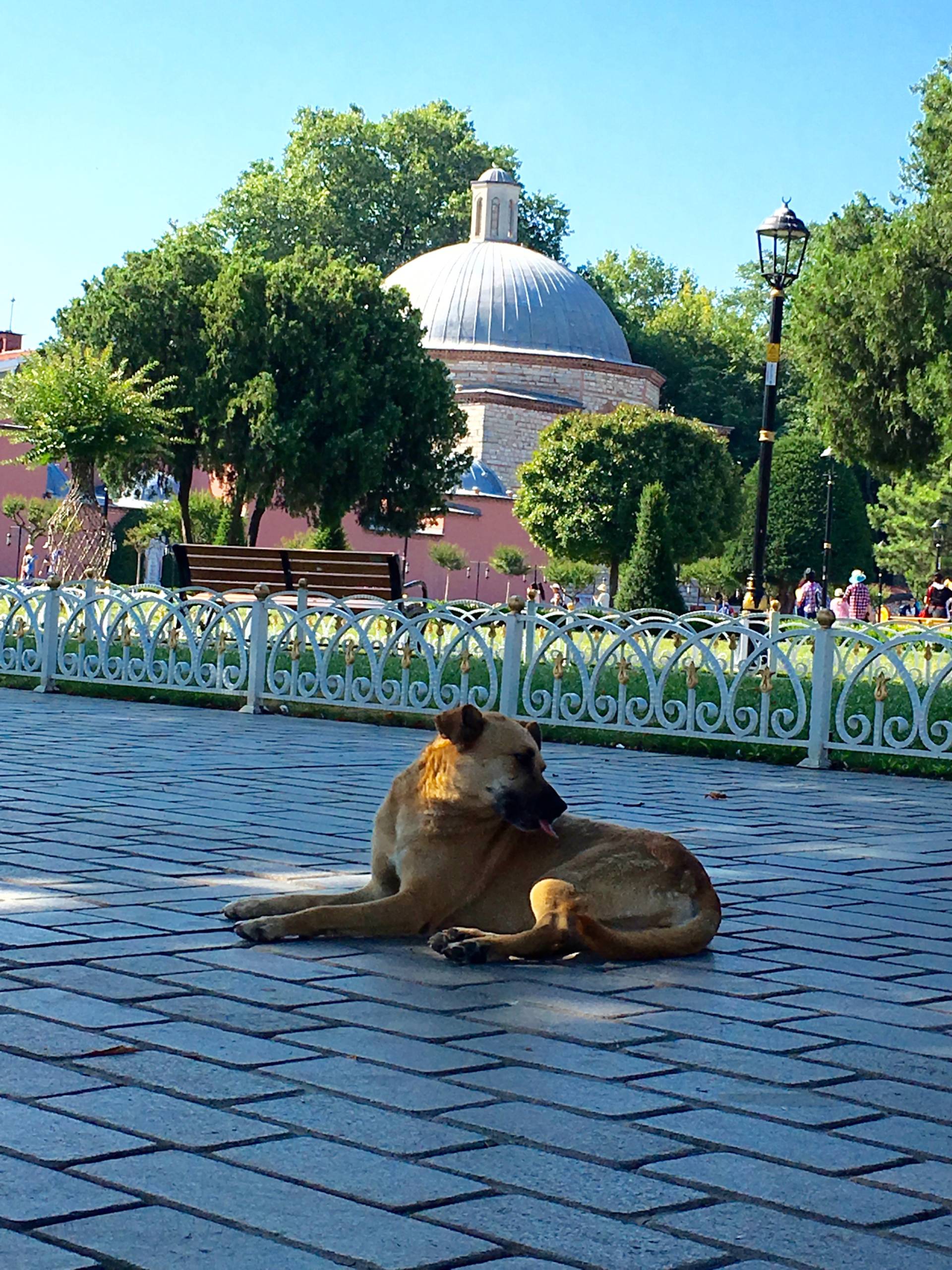 I visited Istanbul on June 30th 2016, two days after the attack at the Atatürk airport. I feel lucky to have had such a wonderful and peaceful trip to this beautiful country. With the latest events happening in Turkey, the people and its future remain in my thoughts and I look forward to someday returning to this magical country.