All cats love boxes and cardboard. When we received this Catzebox in the mail the cats were instantly interested.
It arrives flat-packed and is easily folded into a box. It's big enough for a kitten to fit inside but not adult size cats. Although Cornelius tried to fit his entire body in right away with no luck. There is one large hole which allows you to put your hand inside to put a toy through one of the many holes on the other 2 sides of the box. DO NOT put your finger in the holes. Not only will your finger get bitten or scratched. It is not a good idea to let your cats play with your fingers as toys as it encourages biting.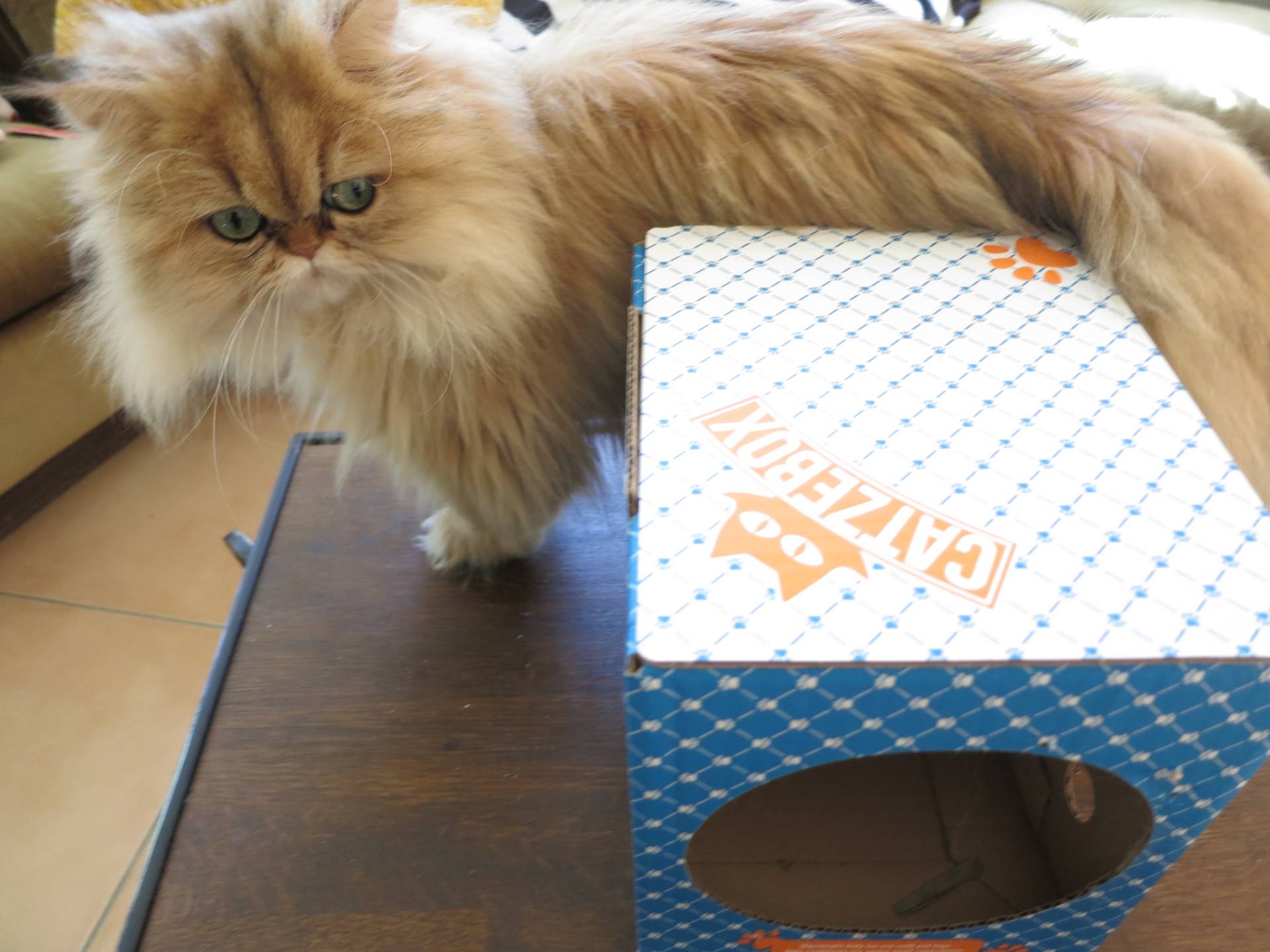 Here I was using dead leaves from a houseplant. Besides cat toys and cat mice I have used wine corks, ribbon and sticks as toys to put through the wholes. Of course I am supervising my cats and not letting them eat the objects. This toy brings out your cats natural hunting and curiosity instincts.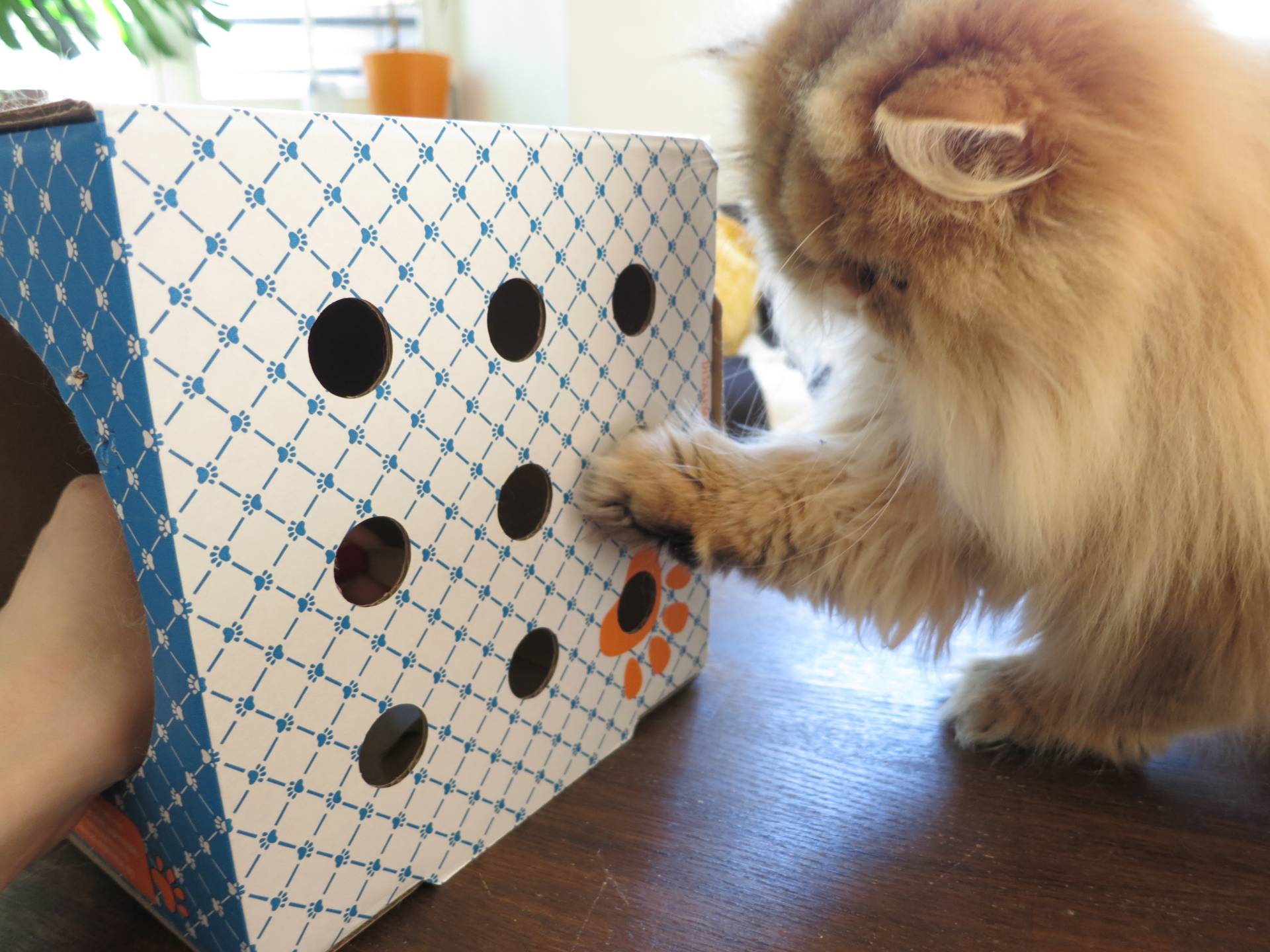 The company is based in Lativa and they offer fast cheap world-wide shipping. It sells for about $6 or 3€ but it is frequently listed as 50% off that price.
The Catzebox is a very simple design but a fun interactive toy that any cat is sure to love.
Disclaimer: This product was received for review. This is not a sponsored post. All opinions are my own.