Sometimes do you ever feel like you just need to create something? Last weekend I just had the itch to make something for one of my many blank white walls. My inspiration was this large book of botanical flowers. I bought it at a thrift store years ago because the flowers and colors were just so beautiful. I knew I could use it for a project someday.

Materials used: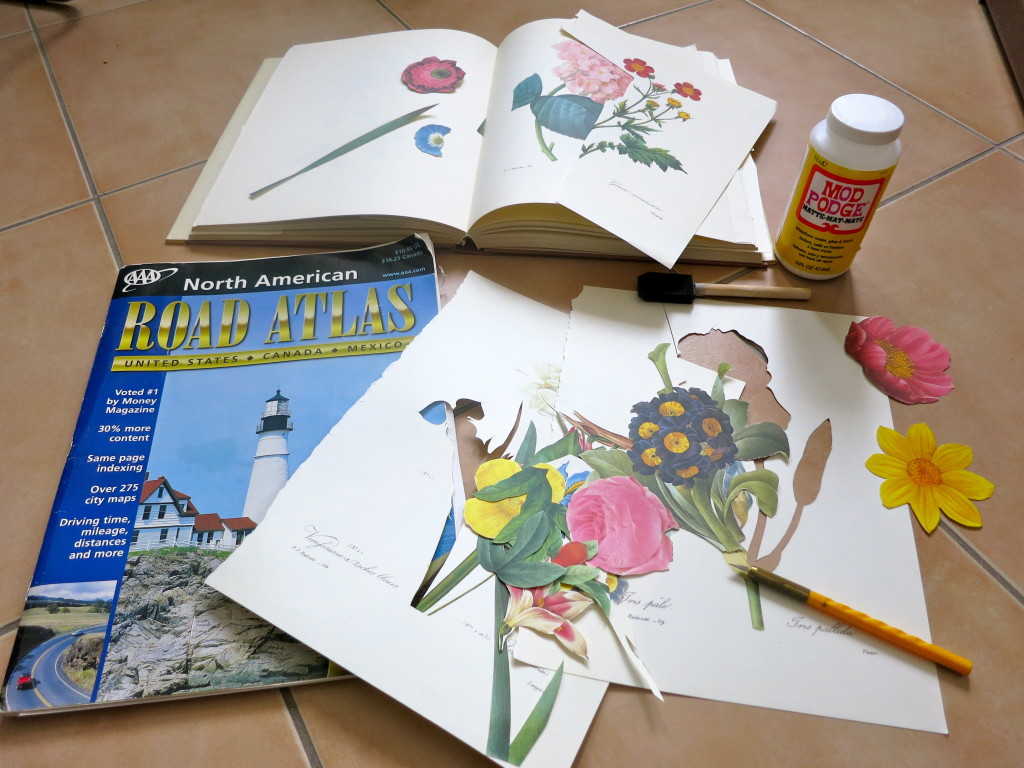 First I just started cutting flowers this was the most tedious job. I wasn't exactly sure what I wanted so I just started cutting flowers that I thought were the most  unique. After I had many cut pieces I decided I wanted to make an abstract octopus shape.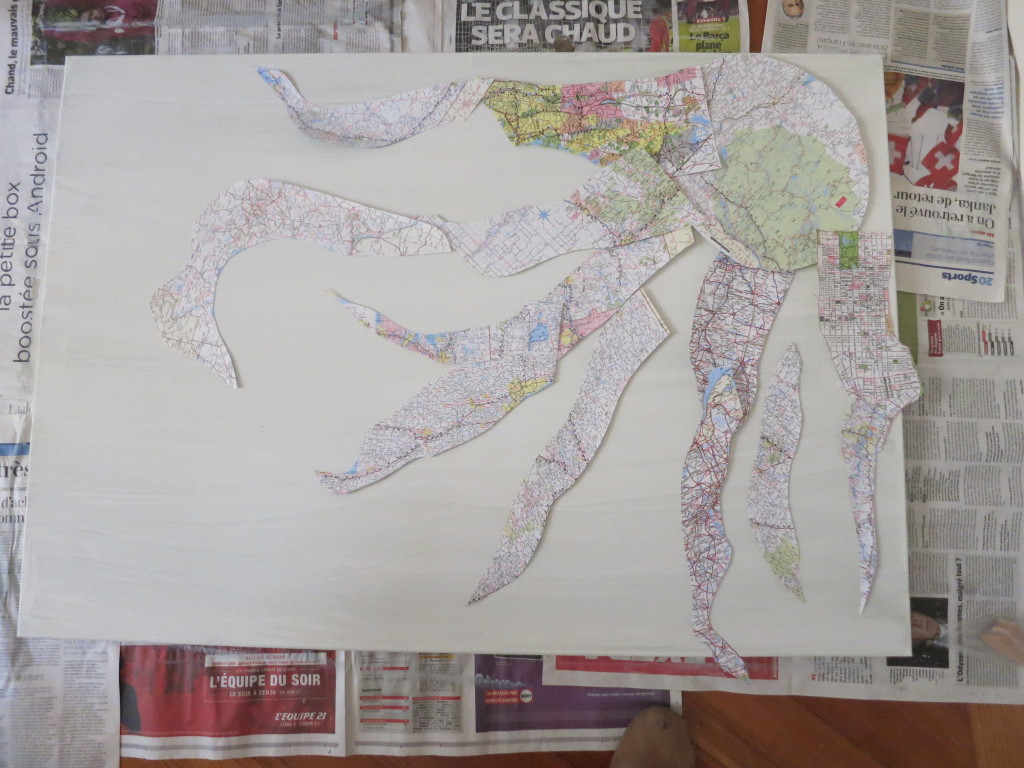 First I layered out the map pieces into the general shape of the octopus and then layered the flowers on top to get an idea of what I wanted.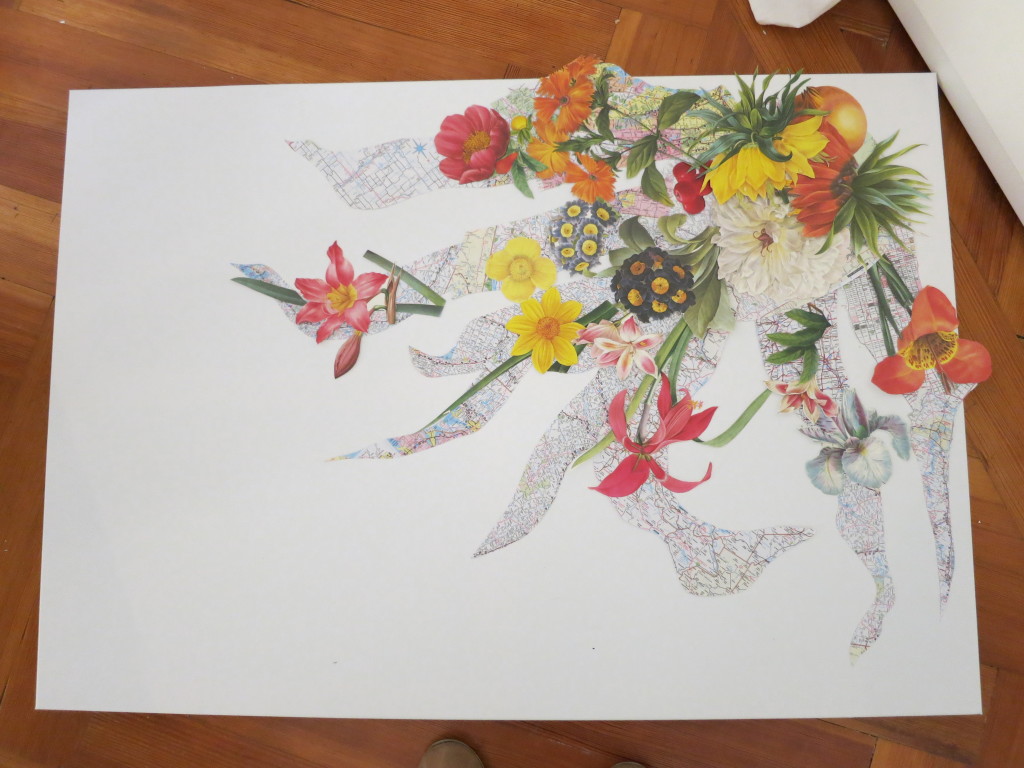 I removed all of the pieces and painted painted the canvas a light blue/green color. Once dry I started  gluing the maps down piece by piece using the Mod Podge Matte Finish
and a foam paint brush.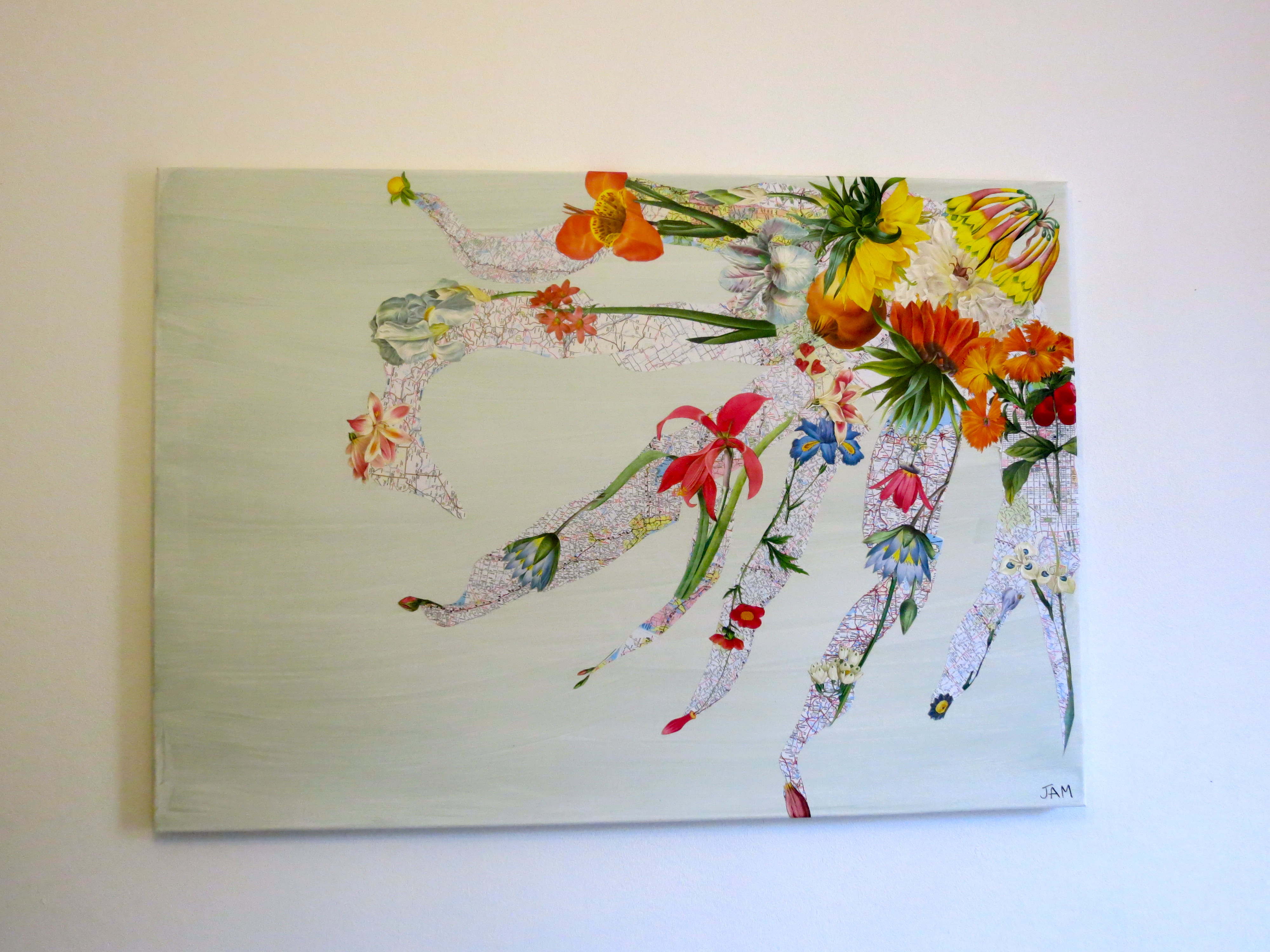 I hope this can inspire you to reuse materials you may already have to make something new and unique.