Happy Birthday Elizabeth! She is 6 months old today.
I am so happy with the way she has adjusted to her new home. The first couple days were a bit stressful for me because it was so important to me the transition went well. But by the end of week 3, Cornelius and Elizabeth were in love.
It's still hard for me to tell who is more dominant. At feeding time Elizabeth can push Cornelius out of his food dish no problem. But when it comes to treats Cornelius is super dominant. They seem to initiate play equally. However when it comes to allogrooming. Cornelius regularly grooms Elizabeth but I have never seen Elizabeth groom him, maybe that will change as she gets older.
In two weeks she will get spayed. I'm curious how Cornelius will act with her being gone for a half a day.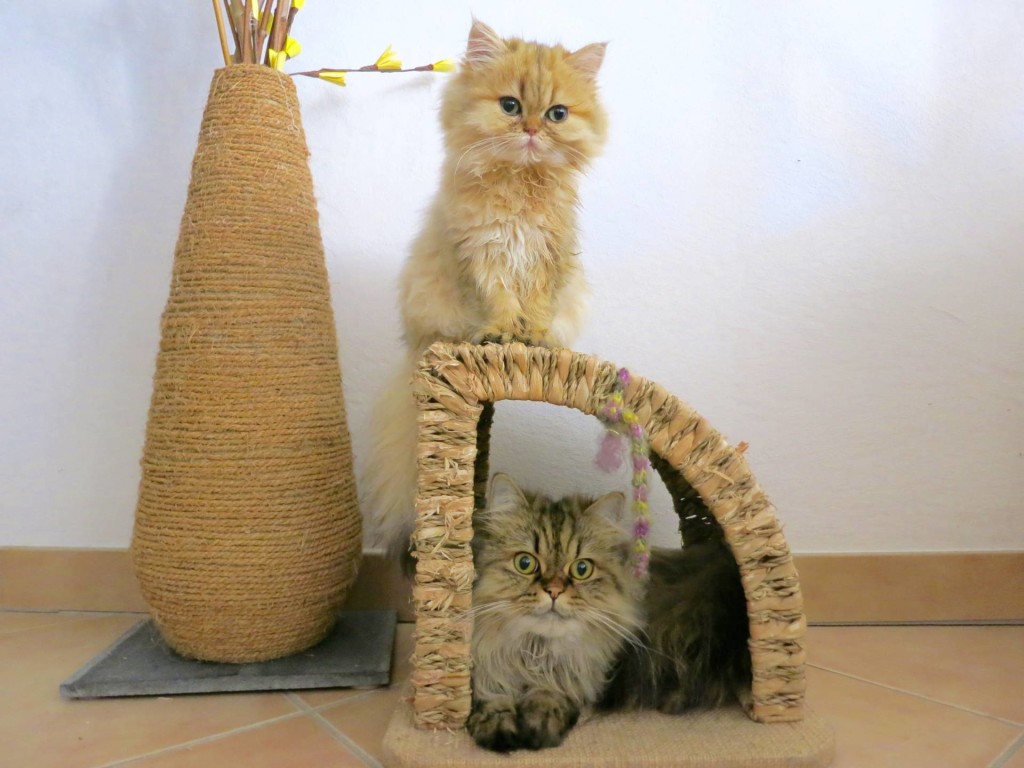 I am happy to say she has not had any accidents since her first week here. She uses the litter box and quickly started copying Cornelius by using the plants outside to go to the bathroom as well. Thankfully she's never gone in the indoor plants but I think that's only because of the pine cones I placed in the pots.
Physically her fur is lighter and growing in nicely. Her hair is more cottony  compared to Cornelius' which is more silky. I think this means that it is more likely to mat and will require more grooming. Cornelius almost never gets matts. But I can Elizabeth will not be the same. Her eyes are starting to look more green rather than blue. Her eyes should be an emerald green by the age of 1-2 years.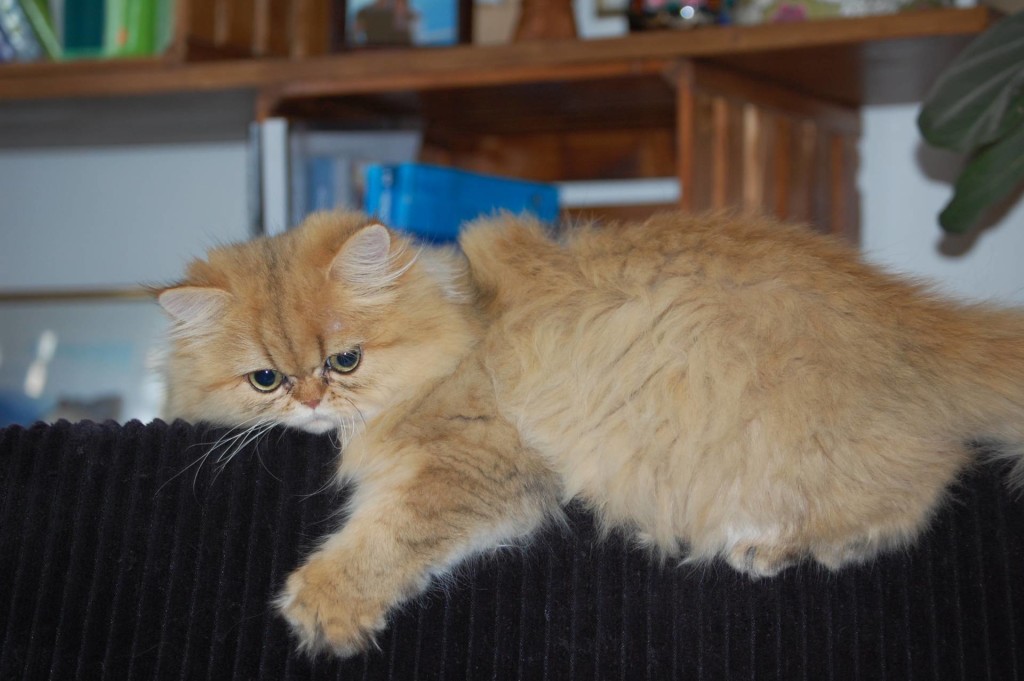 Her mother and father were both much smaller than Cornelius. But she was the largest kitten in her litter. So I'm not really sure how big she will be.  She is a very quiet cat. Cornelius is very vocal and talks all the time. She is always quiet except for little squeals before she eats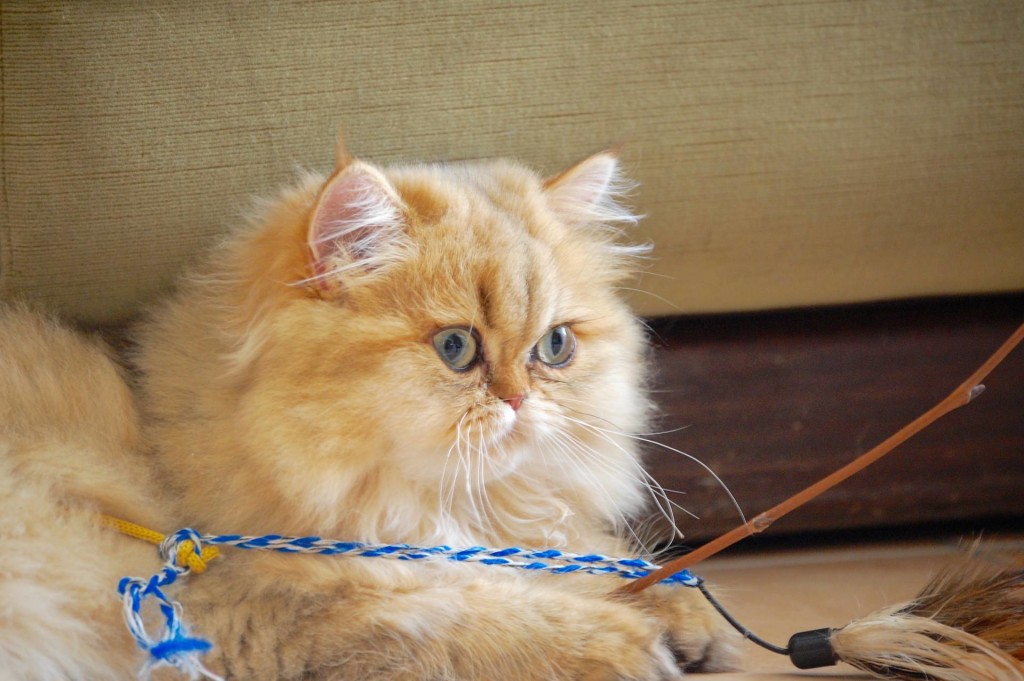 And at 6 months she still tries to nurse from Cornelius. He is very patient with her.
My question is for you:
Do your cats groom each other? Is one the groomer and one the receiver? Or do they both groom each other.  Please let me know in the comments.