I don't understand what took Ikea so long to make a line for pets! But at last here it is. Ikea has been a long time favourite source for hacking items to make them more pet-friendly. I have made a two litter box set-ups and a cat tree from Ikea products.   See my favourite Ikea hacks here.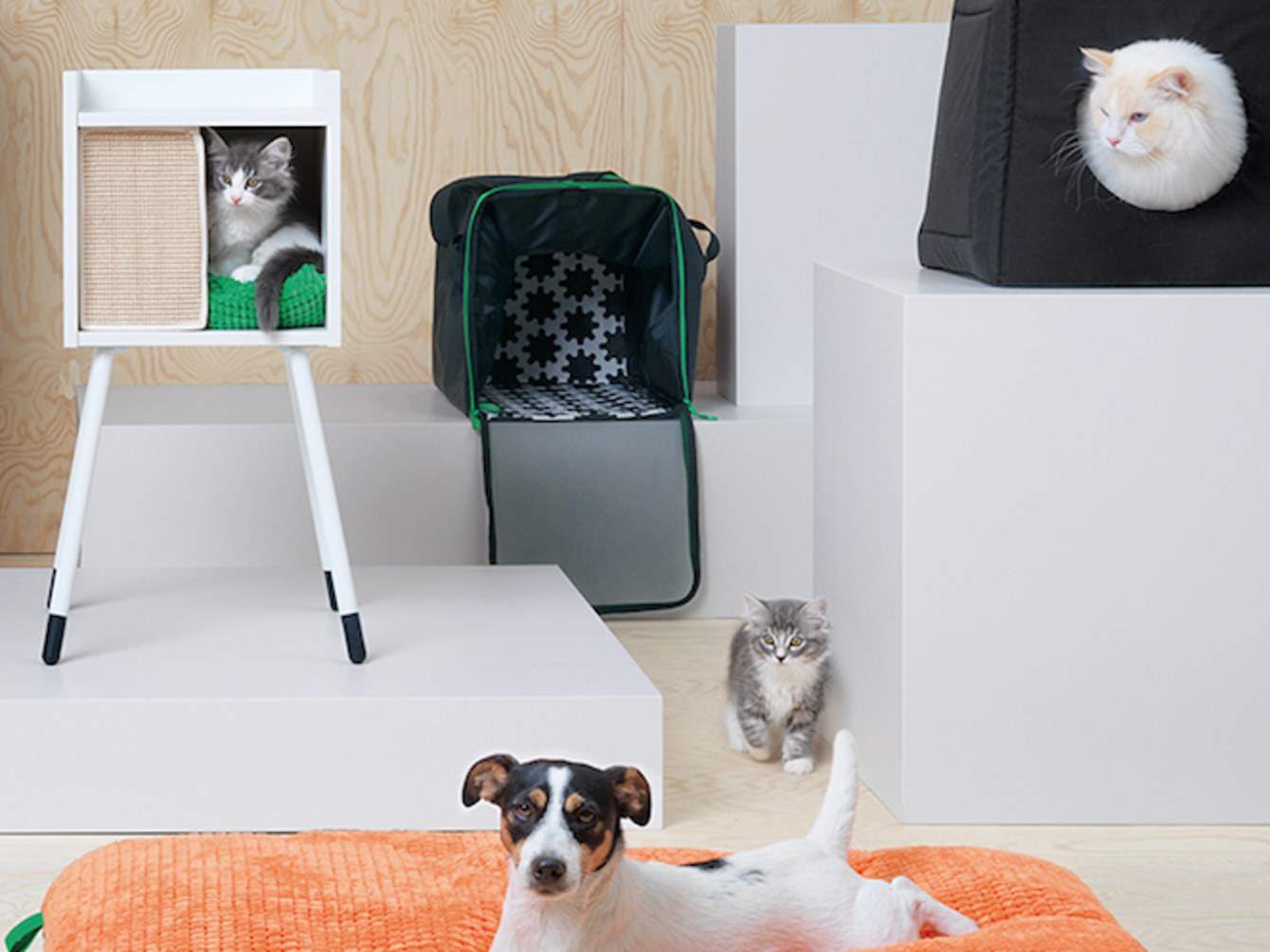 But finally, they have come out with a new line, Luvig for cats and dogs. As usual Ikea is mixing minimalist design with low prices. Below are the items on my wish list.
Pet Food Mat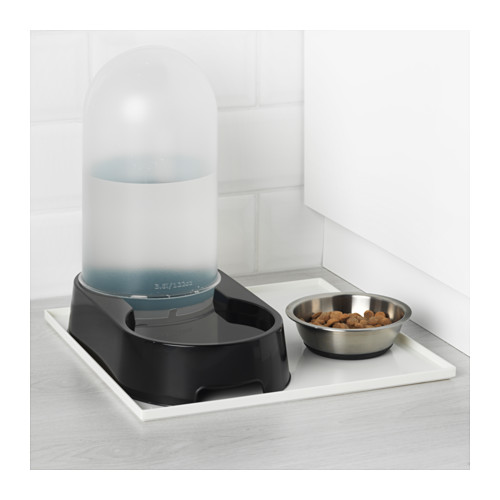 Sure this is simple, but it is exactly what I was looking for. It is made of Polypropylene and I will definitely be picking this up. Feeding raw and wet food can create a mess and having food mats really saves on cleaning the floors.
Price: $2.99
Litter Tray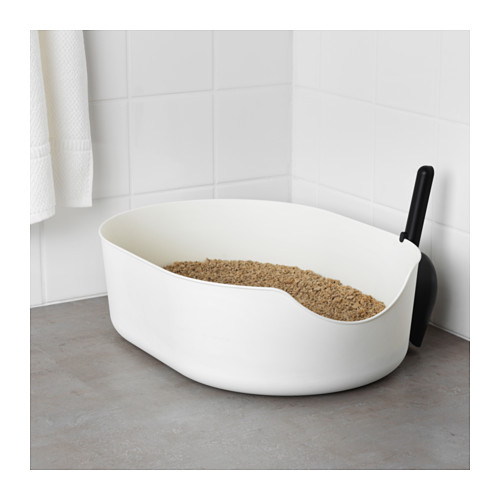 Excellent design, similar to the other Ikea box I bought for my litter box, just much less expensive and with a cut-out in front for easier access for your cat.
Price: $4.99
Length: 51 cm
Width: 37 cm
Height: 15 cm
Cat House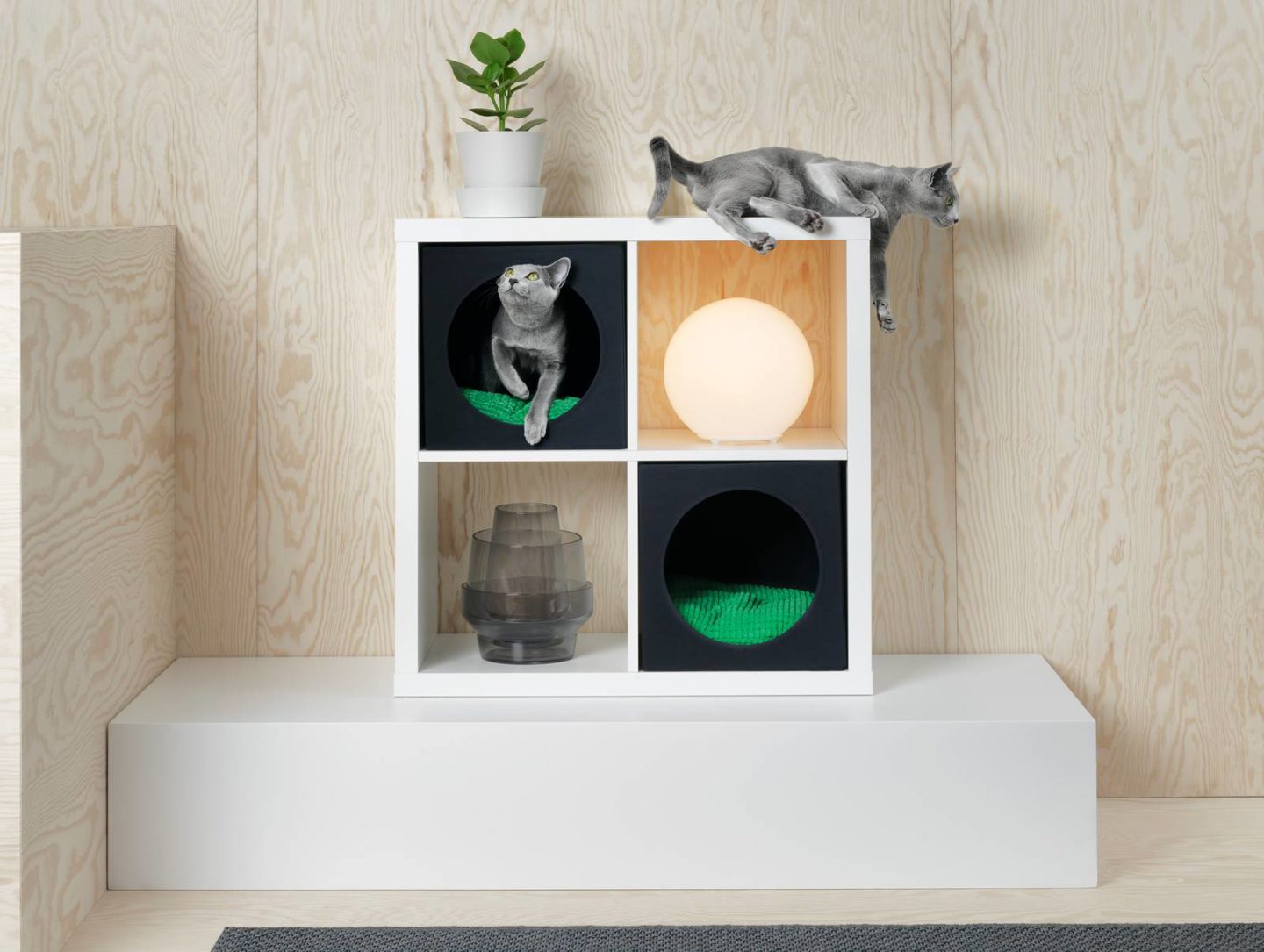 A cat house/bed to fit into the popular KALLAX shelving unit. You can purchase just the box for $5.99 or with the green cat bed for $10.98 with the cat bed. Perfect hiding place and accessory for your KALLAX unit. Other companies have been making these for years to fit into Ikea's systems, finally they have created their own for a super low price. Currently available just in the black and green, looking forward to more colors!
Scratching Mat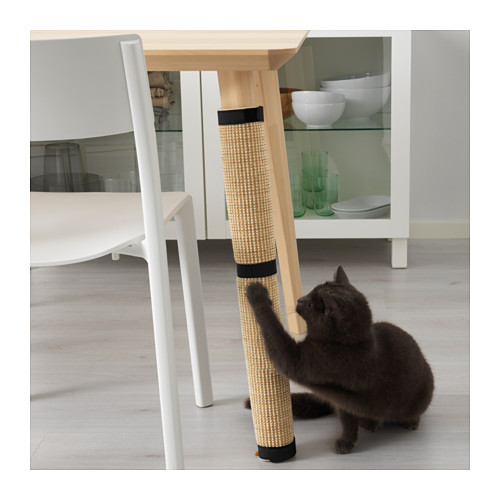 This scratching mat comes flat and you can wrap it around any leg of a table using the velcro straps.  Made out of natural vibes for $5.99 any cat would love this. You can never have too many scratching posts. 
Cat House on Legs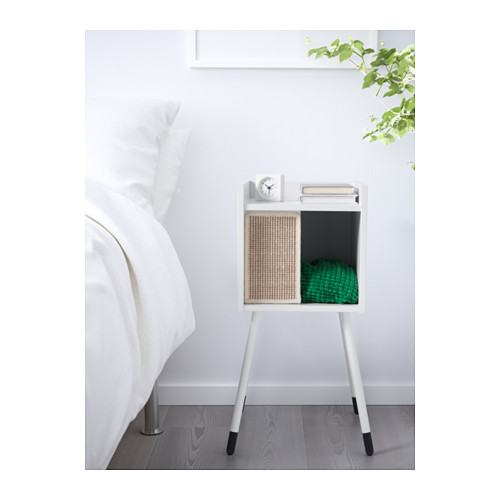 This cat house on legs is the largest piece in the cat collection. It can stand on legs as shown here, can be hung on the wall without legs or can slide into the KALLAX shelving system. While I like what they are trying to do, for $54.98, it feels a bit underwhelming. I was hoping they would come out with one larger tree/house/climbing system that would be one of a kind. While nice, I was hoping for something more exciting.
Other cat items include: beds, cushions, blankets, dishes, leash and carrier. And of course they have items for dogs as well!
Overall, I'm beyond happy Ikea has started this line. It is a great start. And I hope it is just that, just the beginning.
What are your favourite pieces? What would you like to see them come out with next?