I've posted over and over about my love affair with cat-friendly furniture that is stylist and modern. I love providing my cats with as much stimulation as possible. But I don't want my home to look over-taken by ugly cat furniture covered in beige carpet.
Today I'm sharing a stylist, affordable cat cave from a company based in Poland, My Kotty.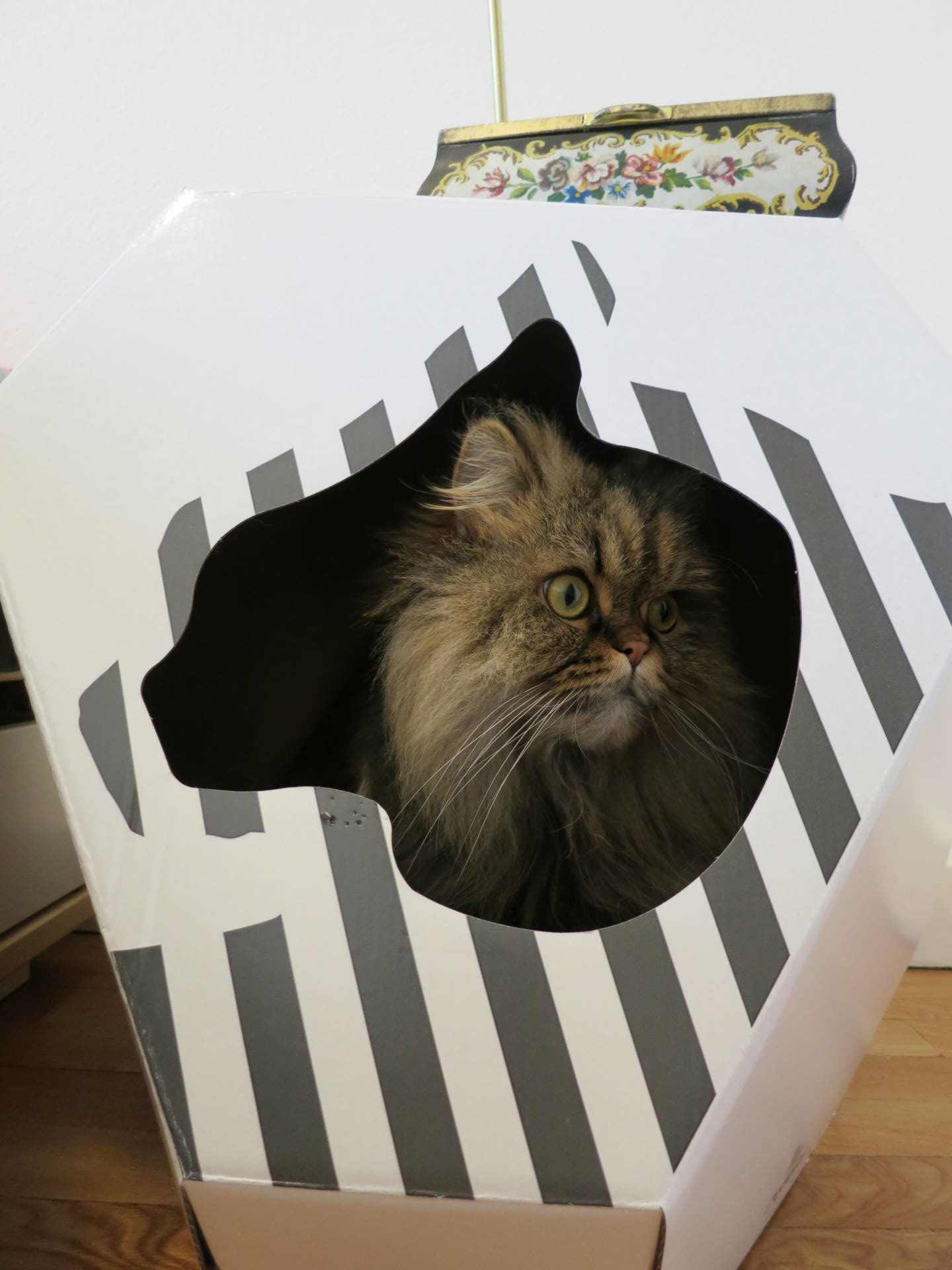 48x58x57cm
white/brown reversible cardboard
natural corrugated cardboard scratcher
ships in a flat box
multi-functional: sleep, hide, play, scratch
£17.95
worldwide shipping
You can purchase a corrugated cardboard scratcher to place on the bottom. For me this is a must as scratching cardboard is a favorite of my cats. It's reversible so when one side is wore out you can flip it over. I've placed this in several different places in my home. It now lives next to my bed as a nightstand. Cornelius loves sleeping in it. I find that first thing in the morning and just before bed he will go inside to get a good scratch. It arrives in a flat box and it is quick and easy to assemble.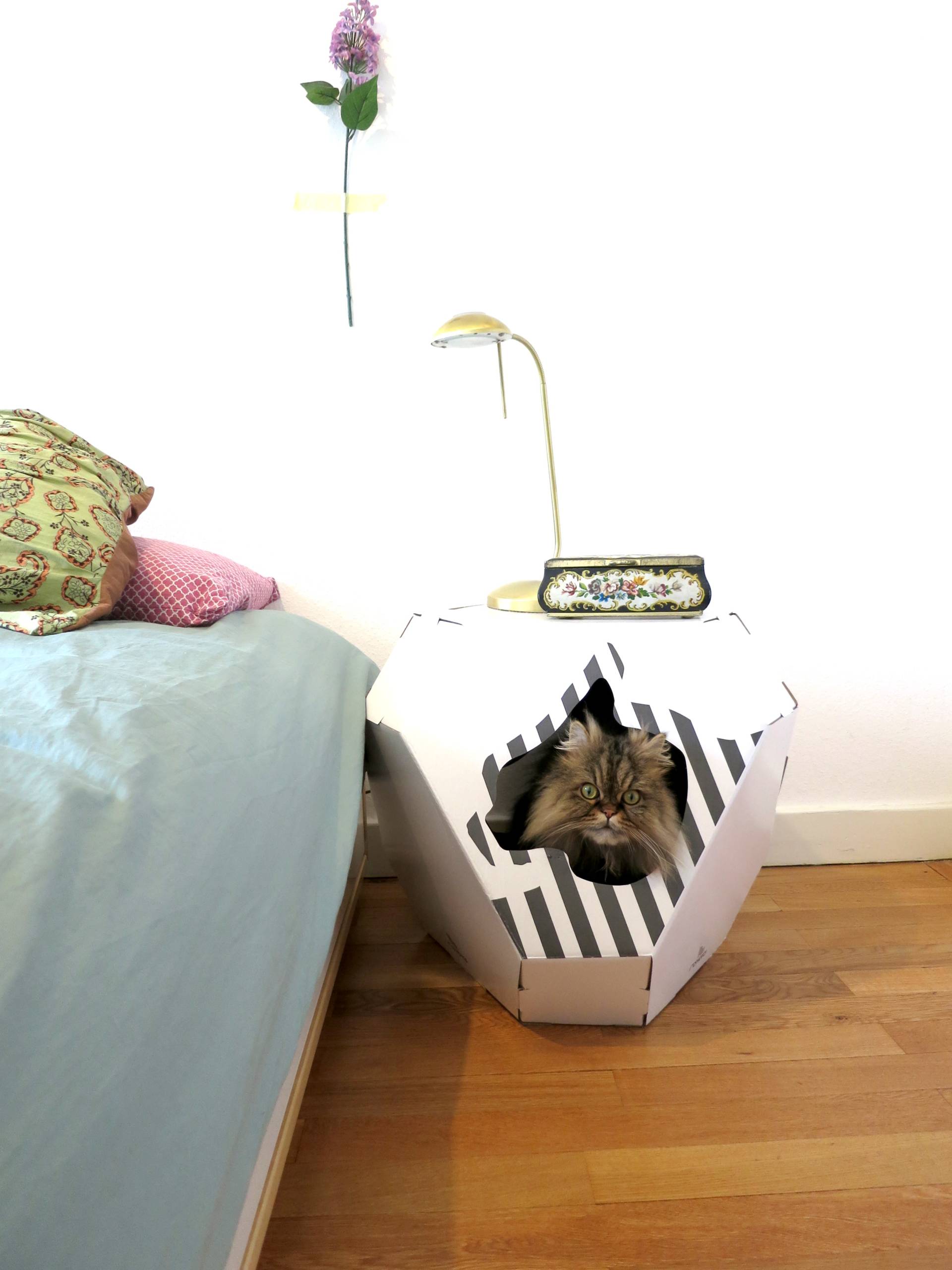 Longevity

This is cardboard so of course it may not last forever. As shown in the photo I have a bedside lamp and small tin box and occasionally put a glass of water on it and it still feels sturdy. I've had it next to my bed for a month now with no problems. You can see small bite marks on the sides from my cats, they love biting cardboard. But I have been impressed with the quality over all. I think the extra cardboard scratcher at the bottom helps to reinforce it and keep it stable. It is a beautiful inexpensive piece that fits perfectly into my home.
My Kotty is a Polish company and all products are designed and made in Poland. They pride their selves on making modern stylish cat products that are are multi-functional and cats love. They make many other pieces that look amazing, such as the Lui scratcher:
What is your favorite stylist cat scratcher or furniture? Please share them in the comments. I love discovering new brands that create quality cat products with high design and style in mind.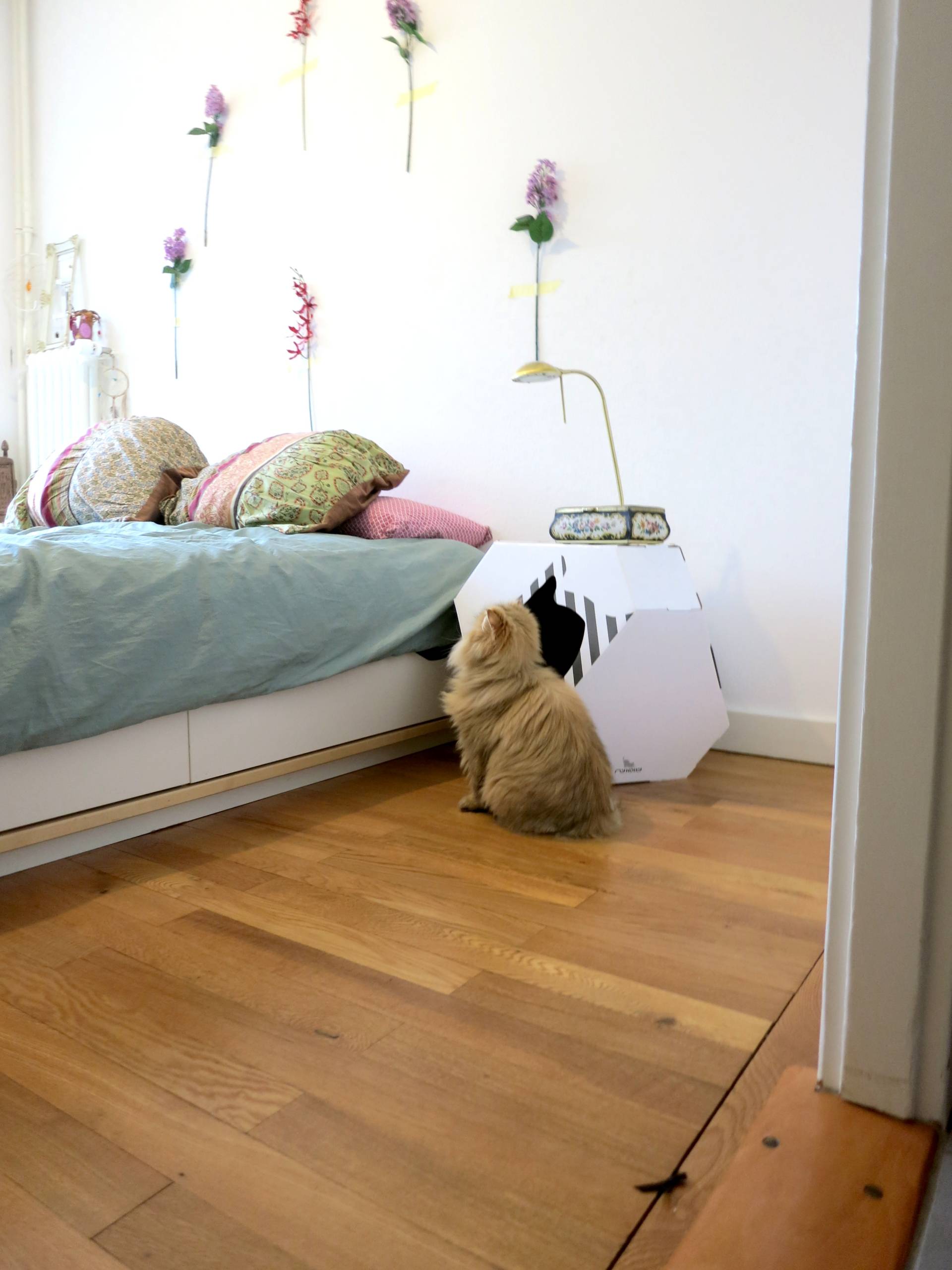 Disclaimer: I received the Mia for review. This is not a sponsored post and all opinions are my own.