My cats are obsessed with little caves they can crawl inside and hide in.
I have a few different styles now. When I consider getting new cat products there are two important points for me to consider.  First, that my cats use it regularly and second, that it fits my home decor. If my cats won't use it there is no point it taking up space in my home. And if it's ugly or doesn't blend into my home it isn't worth it to me.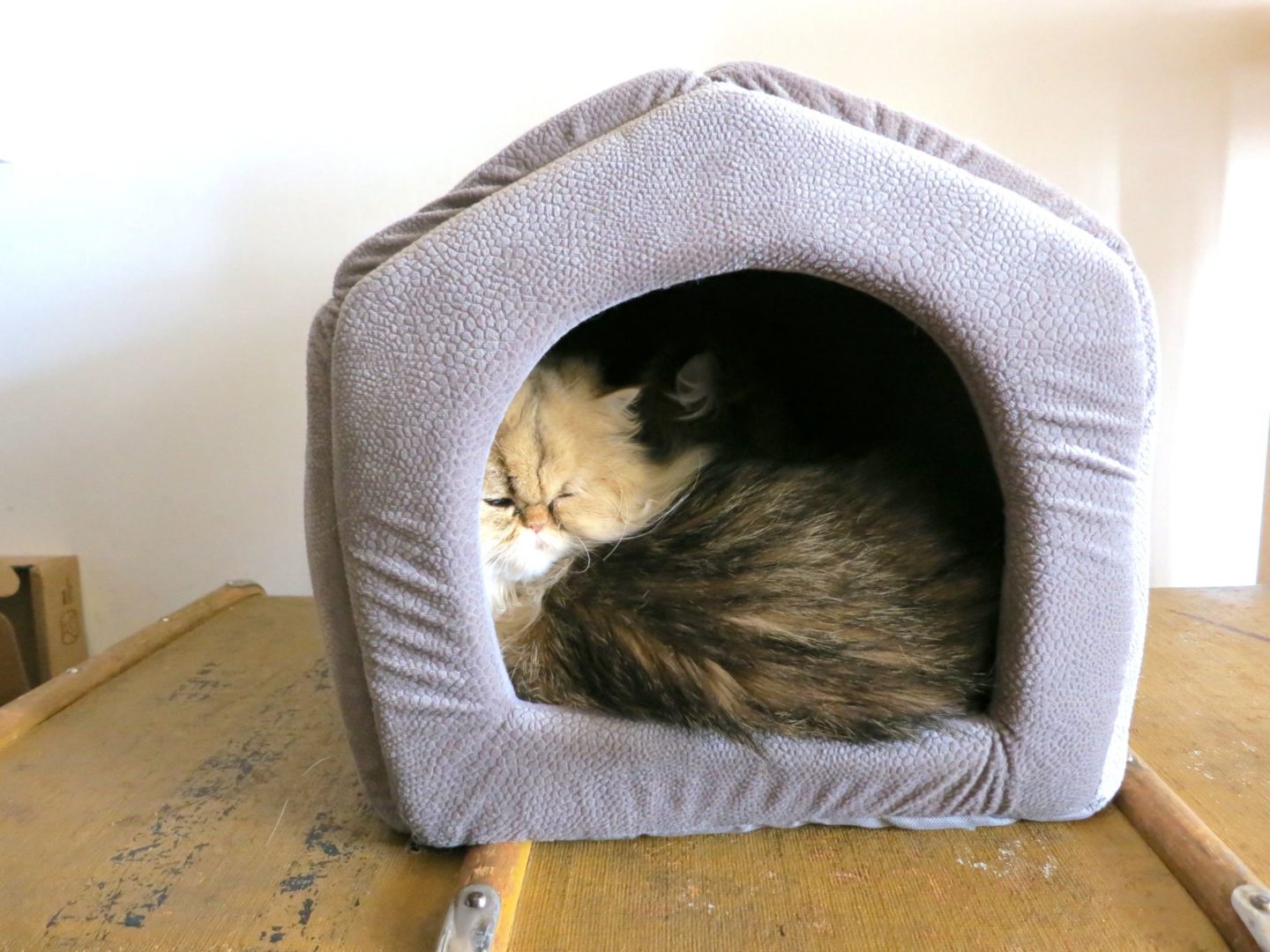 It's a sturdy yet very soft and cuddly bed. My cats love caves and enclosed places to sleep. They defiantly prefer and are drawn to enclosed beds like this one. I don't put it in the folded down bed position as I think it looks nicer and is used more as a house.
PAWZ Road is the same company that makes the 3-way cat tunnel I purchased and reviewed. With both products, I am very impressed with the quality and style of these very inexpensive products. It's defiantly a great value for the low price. There is a removable cushion on the bottom that comes out and the whole thing is machine washable.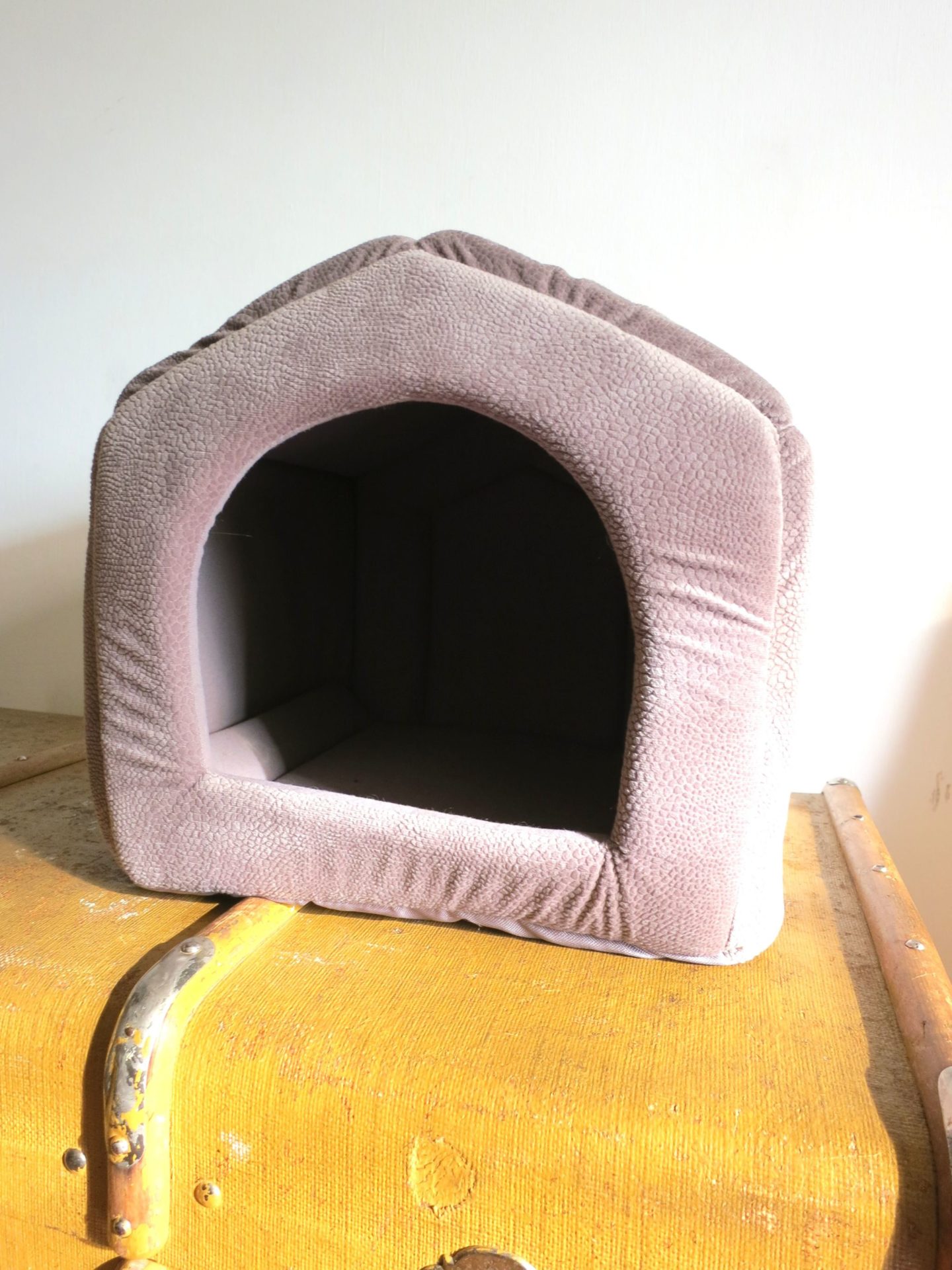 It comes in brown, gray, beige blue and red. I have size medium which is plenty big for my two cats to cuddle inside comfortably. A small would have been big enough also. I really like this gray color
Small:       12.6″ long  x  11.9″  wide x 12.6″ tall
Medium:  15″     long  x 13.4″  wide x 13.8″ tall
Large:       17.3″ long  x  15″     wide x 15.4″ tall
The small is $24.99 and the large $29.99 on Amazon.
I keep it on top of the armoire next to the Ikea Stolmen cat tree, as this is their favorite sleeping place. Elizabeth loves climbing this tree but Cornelius prefers to jump from the bottom and has therefore scratched up the armoire. The things we sacrifice for our cats. At least he is getting exercise and practicing jumping.
Do your cats love cat caves? What are your favorites? Please share in the comments!
Disclaimer: This was gifted to me after my previous purchase. This is not a sponsored post. All opinions are my own.