There is one camp that believes grinders should not be used (such as the folks at Raw Fed Cats). No reason to grind, cats need to chew bones.  In theory they are correct. Cats should be able to chew whole raw bones and there are many benefits from doing this. However there are several factors which can prohibit this:
 Cats with teeth issues
Older cats not used to bones may refuse to try
Lifestyle and convenience issues
Grinding vs. Frankenprey
Pros of Frankenprey
No grinder needed
Vitamins are not lost from grinding and freezing
Cats can strengthen their teeth by chewing on bone, which is great for dental health
Cons of Frankenprey
Messy: cats will not eat neatly over a bowl, the floor area should be cleaned after each feeding
More time consuming: it will take cats much longer to eat
Must buy meat sources more often and have them defrosted and ready daily
Must keep track of proportions of muscle meat, bone, organs and fat daily and weekly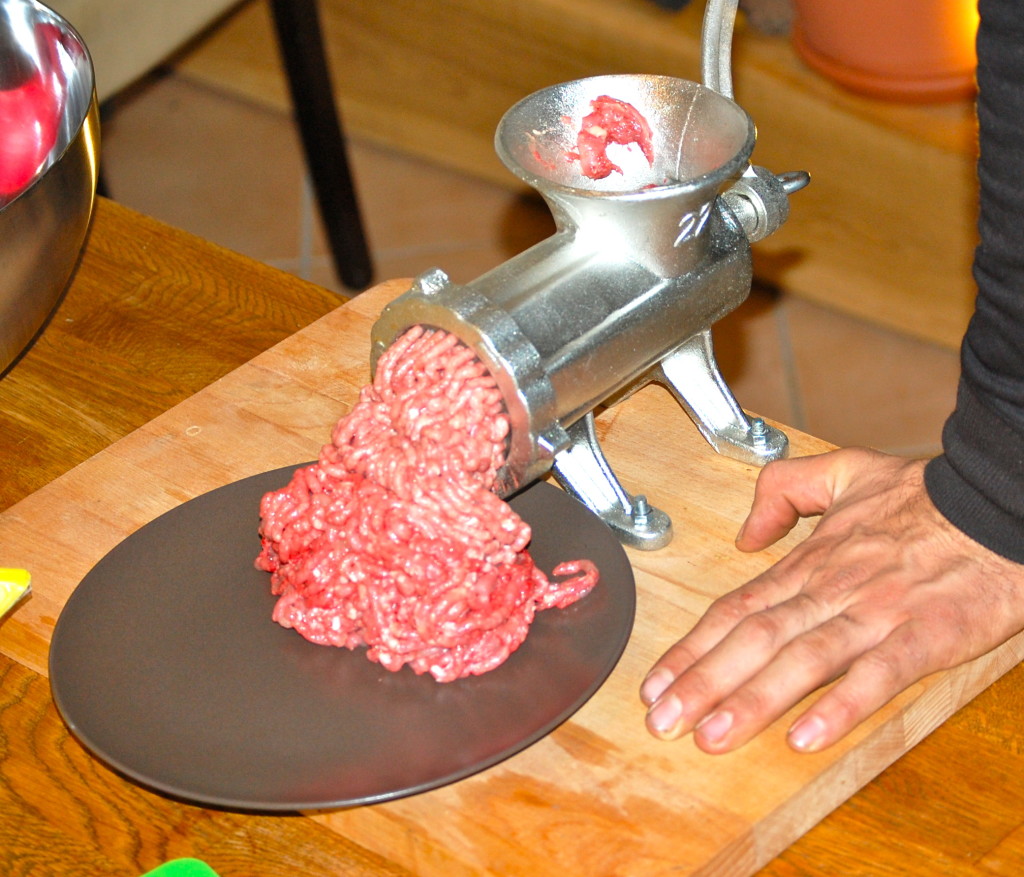 Pros of Grinding
Feeding time is not messy, cats eat neatly and quickly over a bowl
Preparing cat food can be done once a month
No need to calculate daily or weekly intake. Each container is a balanced proportion
Shopping for meat is done once a month rather than weekly
Cons of Grinding
Must have grinder (however manual grinders work great and are small and inexpensive)
Some vitamins are lost due to grinding and freezing
No dental benefits from chewing bone
I do acknowledge that all of the cons to Frankenprey are in fact cons to the human, not to the cat. To those who are able to feed solely Frankenprey I admire you. I'm just not able to.  I work full-time and enjoy the convenience of grinding. Sometimes I need a neighbor or friend to feed my cats and I would not be comfortable asking them to feed them bones and watching the cats eat, finish and then clean up after them.
So I have been feeding ground raw food for the last year and a half. But I have noticed some tartar buildup in Cornelius's teeth. And I know he hasn't been chewing on any bone and therefore not getting any dental benefits. Earlier I said he refused to eat anything that was not finely ground. He even refused to chew on small chunks of muscle meat. But when the kitten arrived I knew she could eat chunks and bone without hesitation. Check out my post on feeding chicken necks.  Now they both can successfully chew on bone. In the video you will see that it took them 10 minutes to finish half of a chicken neck. It also requires a lot of cleaning up afterwards.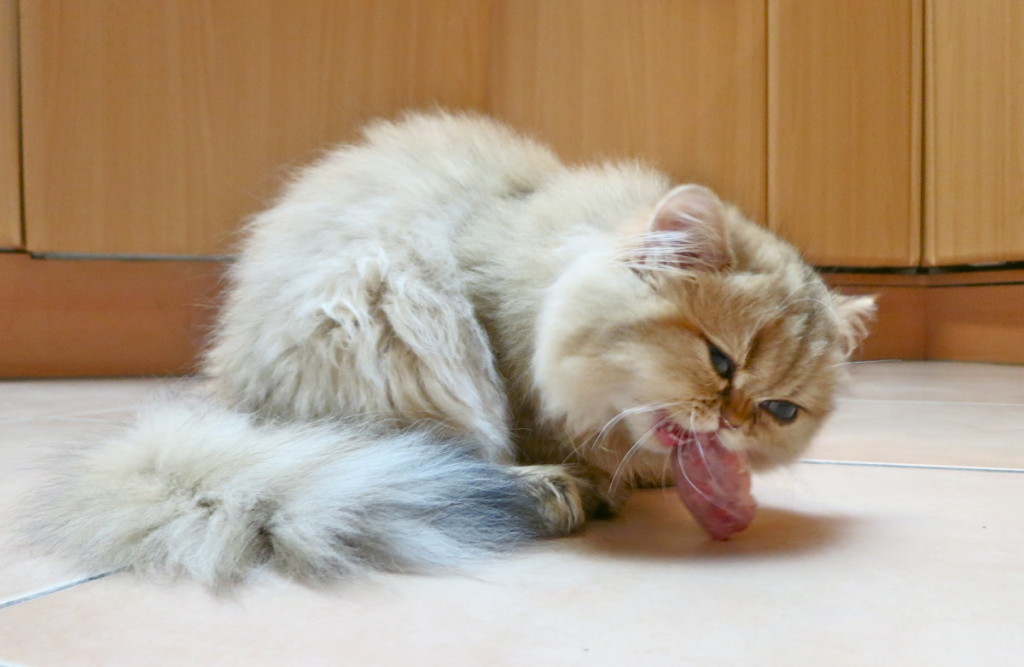 The bottom line is you have to do what you can and what you're comfortable with. I don't want to judge anyone for caring for their cats to the best of their ability.
If anyone reading this feeds Frankenprey regularly I would love to hear from you and your experience, so please share in the comments.
(Explanation of why I feed raw meat and frankeyprey vs ground raw)