Grooming Persian cats is a serious job.
Grooming is necessary for the health and well-being of your cat but also for your home. To maintain a clean home not consumed by cat hair 3 things are essential for me 1) good brushes 2) a good vacuum and the newest 3) Love Your Laptime grooming mat. This new tool has quickly become a new favorite in our grooming routine.
Love Your Laptime is a mat you can put on your lap to make grooming easier. Grooming cats is usually not an easy task. It is important to groom them on their own time when they are ready and where they are comfortable. You can use this on your lap to groom them comfortably and safely. It's plush fabric makes your cat comfortable and they can grip their claws into the mat and feel secure. It will protect your furniture and legs from scratches!
I also like to put this on their favorite part of the sofa to sleep. When I find one of them sleeping on it I can quickly get a nice grooming session done as they sleep. I find the most successful grooming sessions are started when they are sleeping.
It folds open and closed with a button for easy compact storage.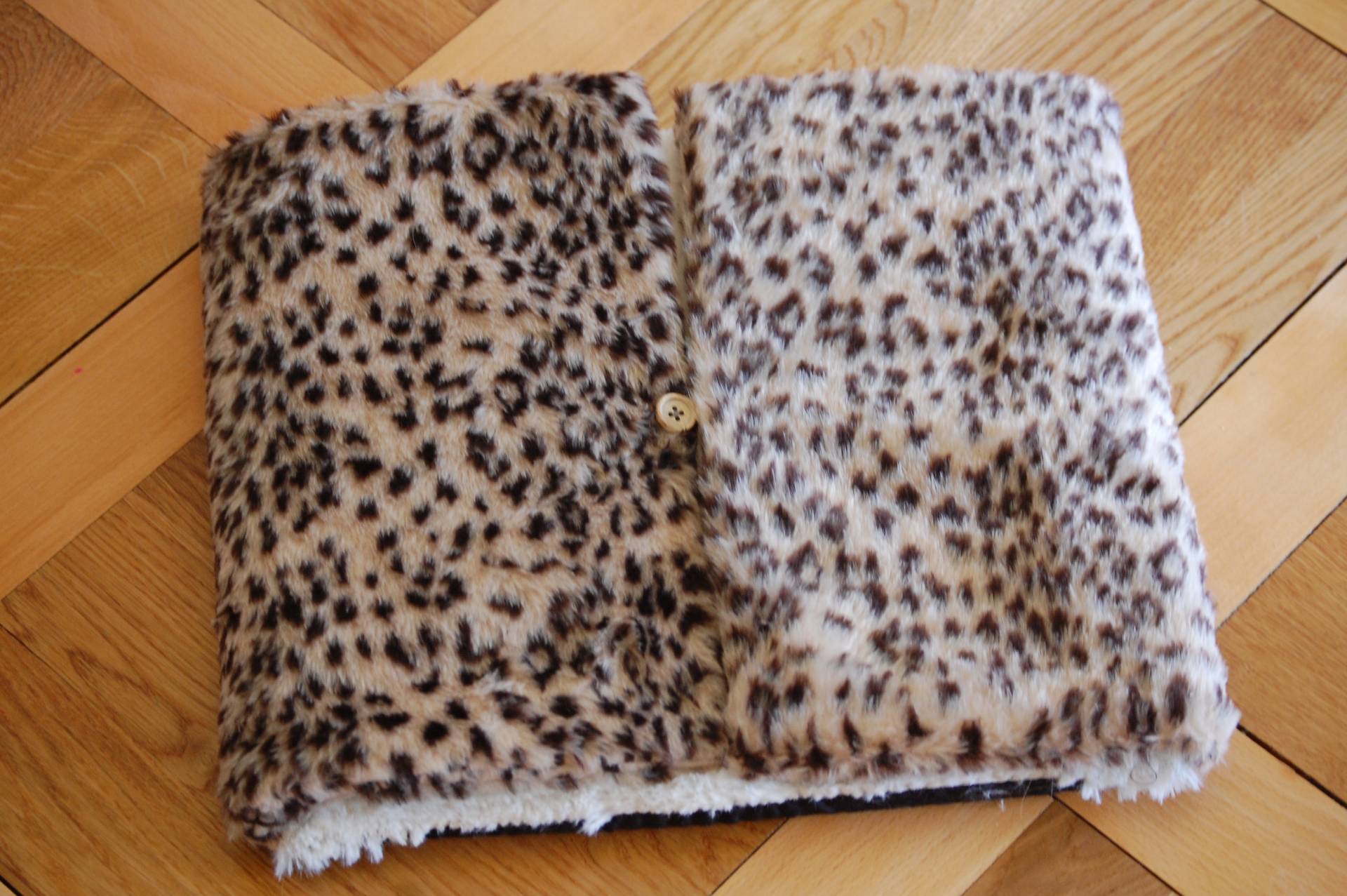 There is a zip pocket on one side and a slip pocket on the other.  You can store grooming tools and treats in one and put the removed hair in the other. Both pockets are lined with water proof material that hair does not stick to so it is easily removed.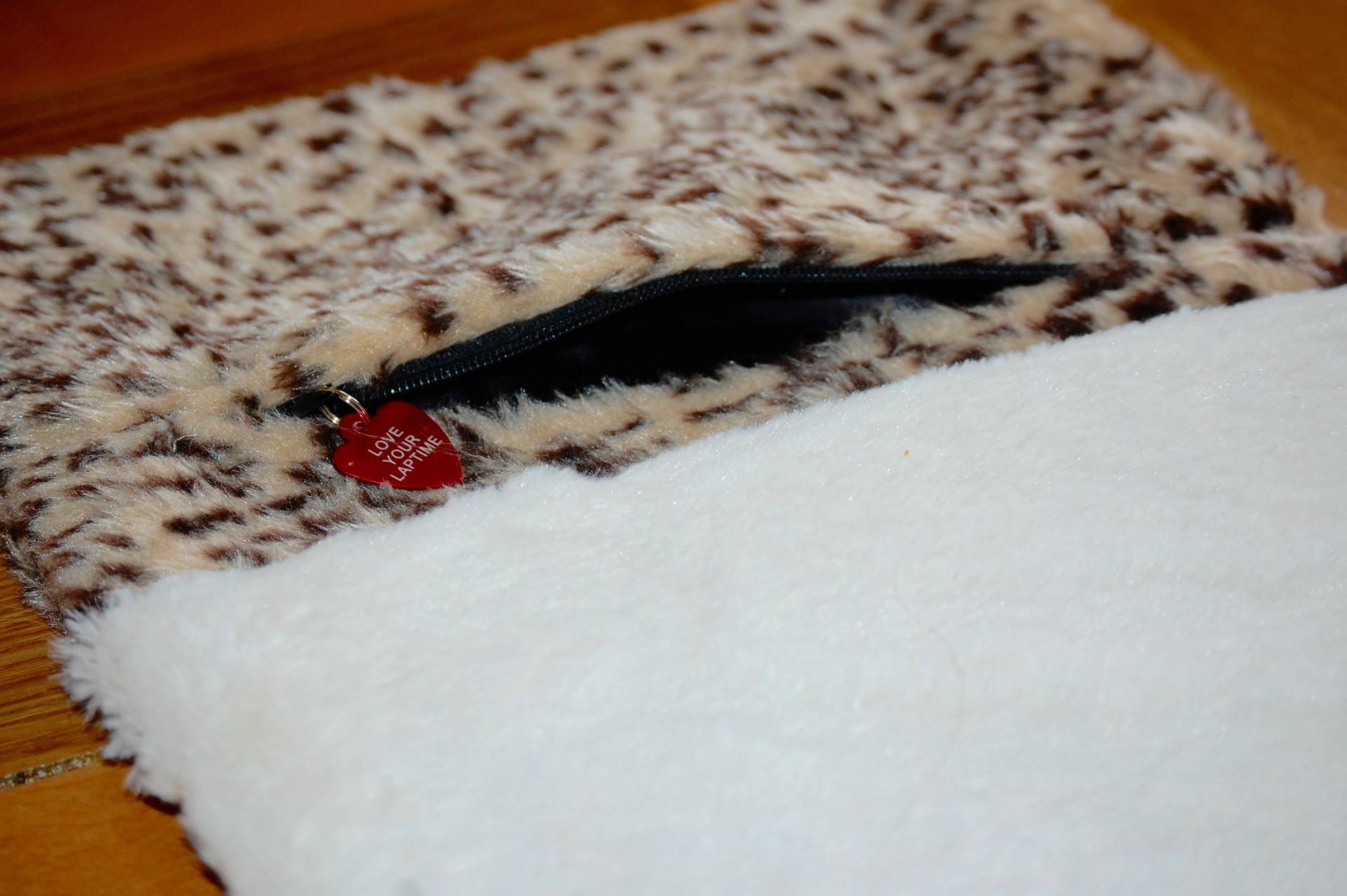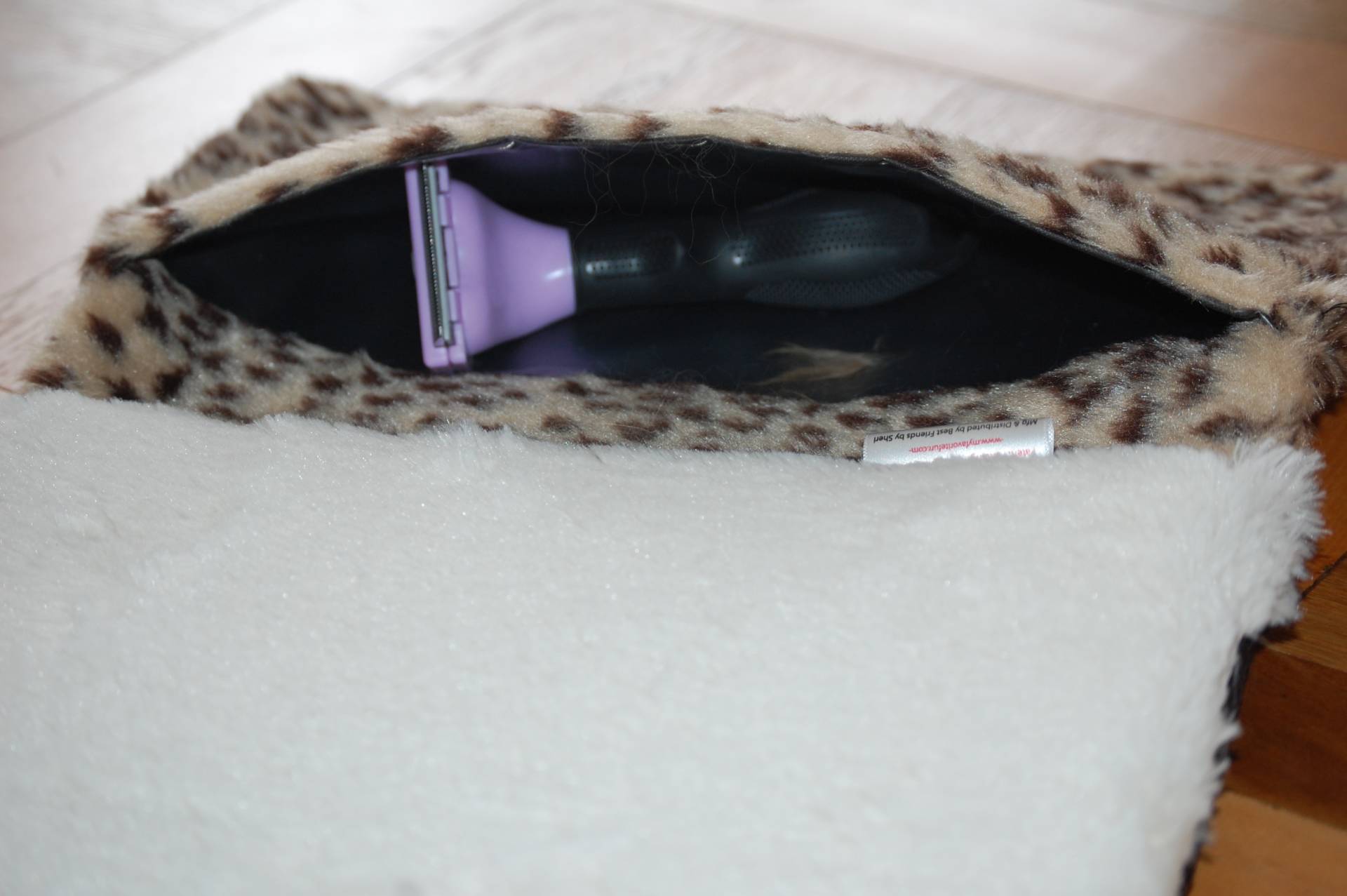 The bottom of the mat has a not slip materials so it won't slip off of a hard surface.
It would also be great for small dogs and could use while traveling.
Honestly when I first heard of this product I thought it was a genius idea and I thought it would be an easy DIY. But once I received it and saw the quality of the materials and how well constructed it is I realized a DIY would be a waste of time. It's just so well designed I wouldn't change anything about it. Believe me its worth it!
It sells for $24.99 and free shipping within the US. Also ships worldwide! Comes in 4 different colors and patterns. You can purchase it here at MyFavoriteFurr.com
What are your grooming must haves? Please share in the comments below!
Disclaimer: I received this product to review. This is not a sponsored post. As always, all opinions are my own.