I've said many times that how you take care of your litter box is one of the most important things you can do to affect the quality of your cat's life and the comfort of your home.
When we received Weruva cat litter to try out I was very intrigued.  Weruva is a high quality natural pet food company that uses ingredients that are made for human consumption. I was attracted to this litter because of the natural eco-friendly ingredients: Hinoki Wood & Green Tea.
Hinoki Wood – Hinoki Wood, or Japanese Cypress, has long been a prized wood in Japan for the construction of temples, shrines and even hot tubs due its resistance to humidity. By curbing humidity, Hinoki naturally suppresses the growth of mold and bacteria which in turn helps control odor. The Hinoki Wood used is a salvaged by-product of other industries and therefore is a sustainable resource.
Green Tea – Green Tea contains catechins, compounds with antioxidant properties. The catechins naturally help suppress the growth of bacteria and odor.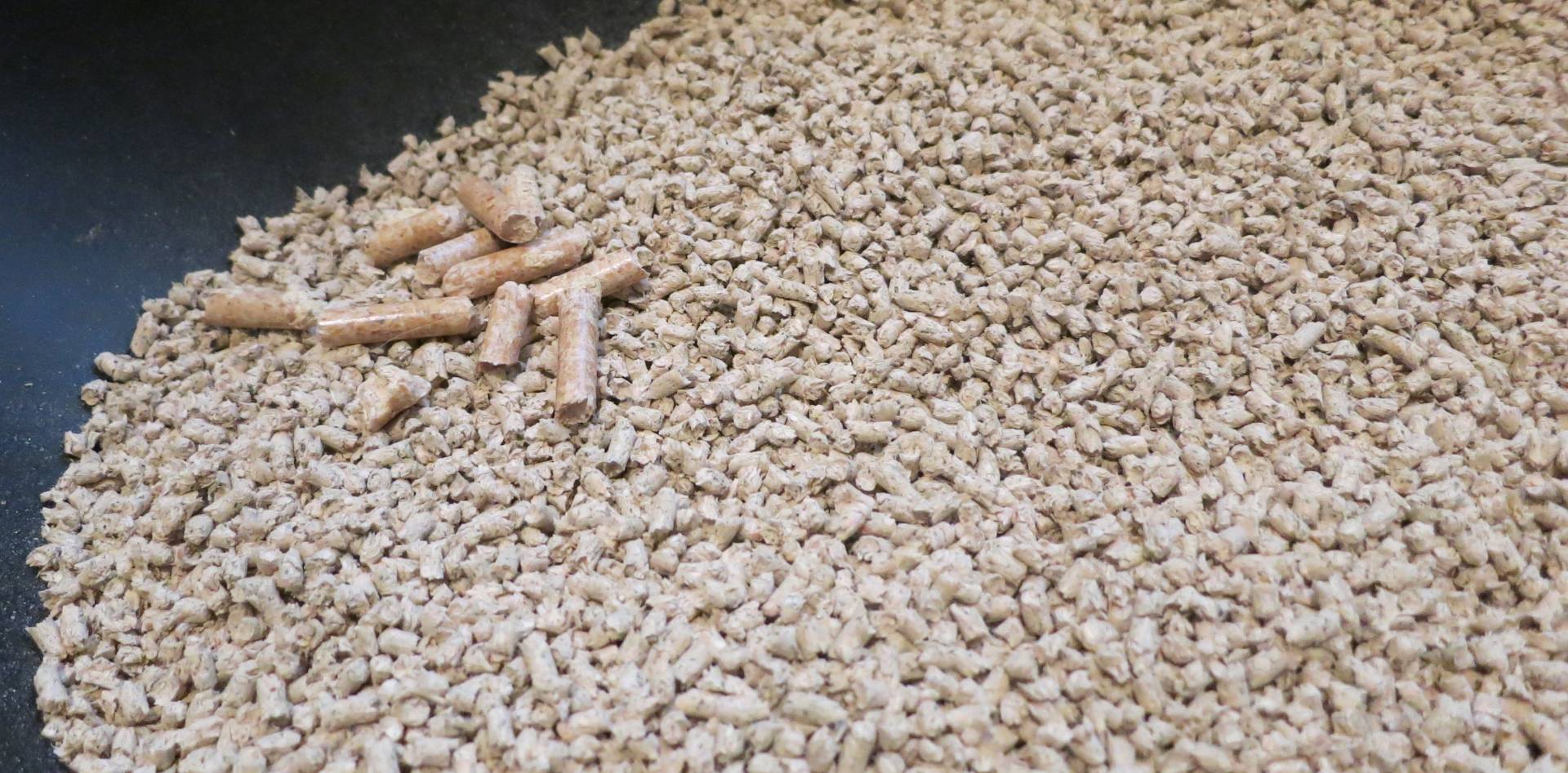 Here you can see the size difference between my usual litter wood pellets and Weruva litter. Thankfully my cats do not mind the large size of pellets and compliantly use them. I know some cats do not accept the size of wood pellets. It's natural that cats prefer finer litter as it closer resembles sand or dirt outside. As I poured and prepared the litter box my cats were immediately attracted and interested in the new litter.
Transition
If your cat is reluctant about new litters it is advised to change the litter slowly and mix it in with their current litter. Or if you have two boxes fill one with the new litter and keep the other with the old litter. Out of curiosity they should start to use the second litter box.
Smell
The smell is by far my favorite thing about this litter. It has a fresh, pleasant light smell that is similar to herbal tea. It is the best smelling litter I have ever tried.
Dust
It is labeled as super low dust. It is true that it has much less dust than a clay litter. There is a light dust when you pour the bag in the litter box, but it disappears quickly.
Tracking
As you can see in the photo there was a lot of tracking. This is to be expected with any lightweight fine grain litter. I think a litter mat and dust pan stored close by is a must for a litter like this. Because I use wood pellets, I forgot how much tracking occurs with fine grain litter.  However the litter did not stick to my cats' long hair which is very is most important to me.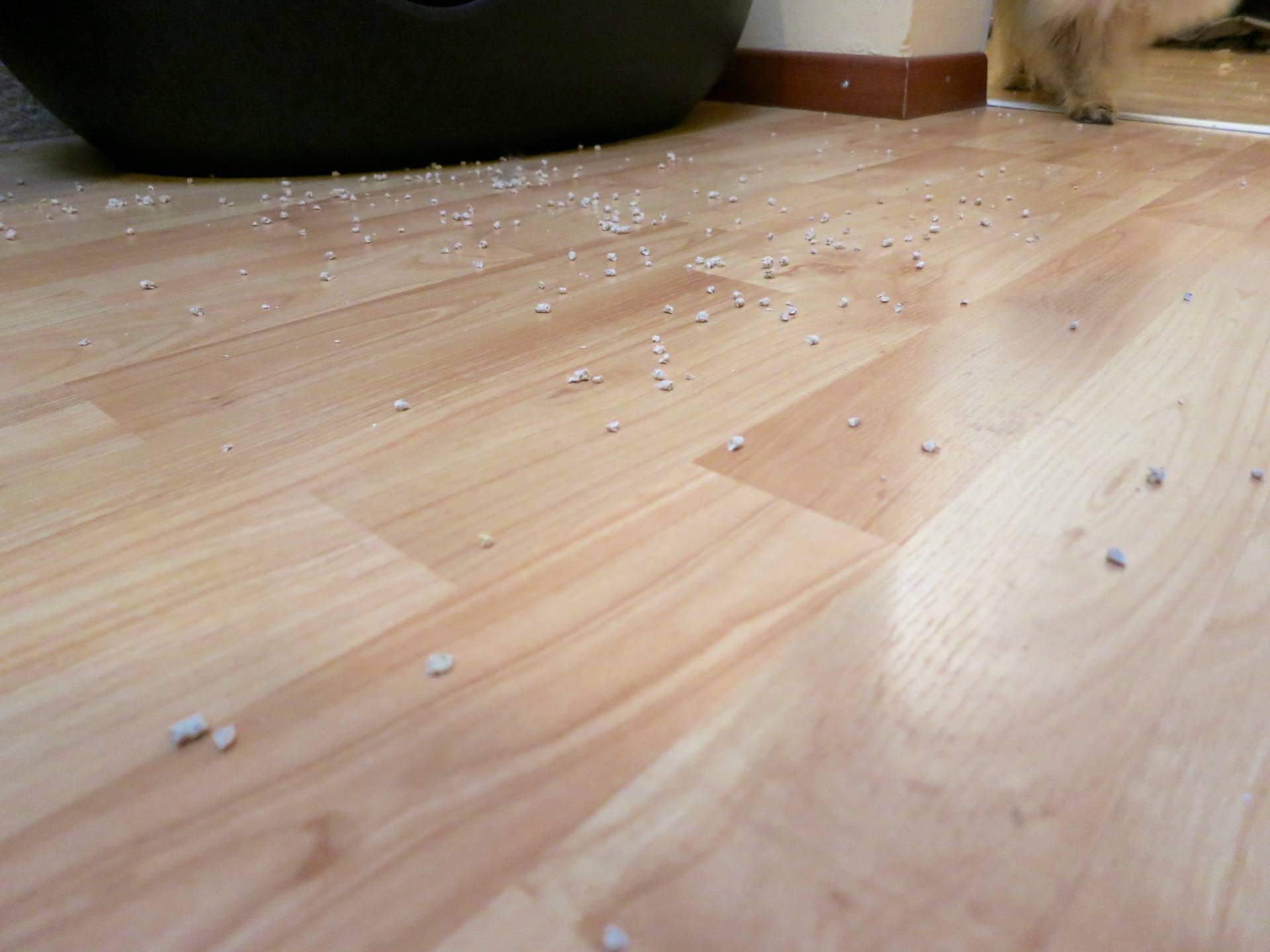 How long does it last?
6.7 lb bag is $15.99
11.7 lb bag is $26.95
Clumping & Scooping

Urine clumps together and is scoop-able. But it is a softer clump and not the rock hard clump that clay litter creates. I found it easy to scoop the clumps out. The packaging recommends that clumps are removed as soon as possible and daily. I found even after a couple days the clumps were still easy to scoop out.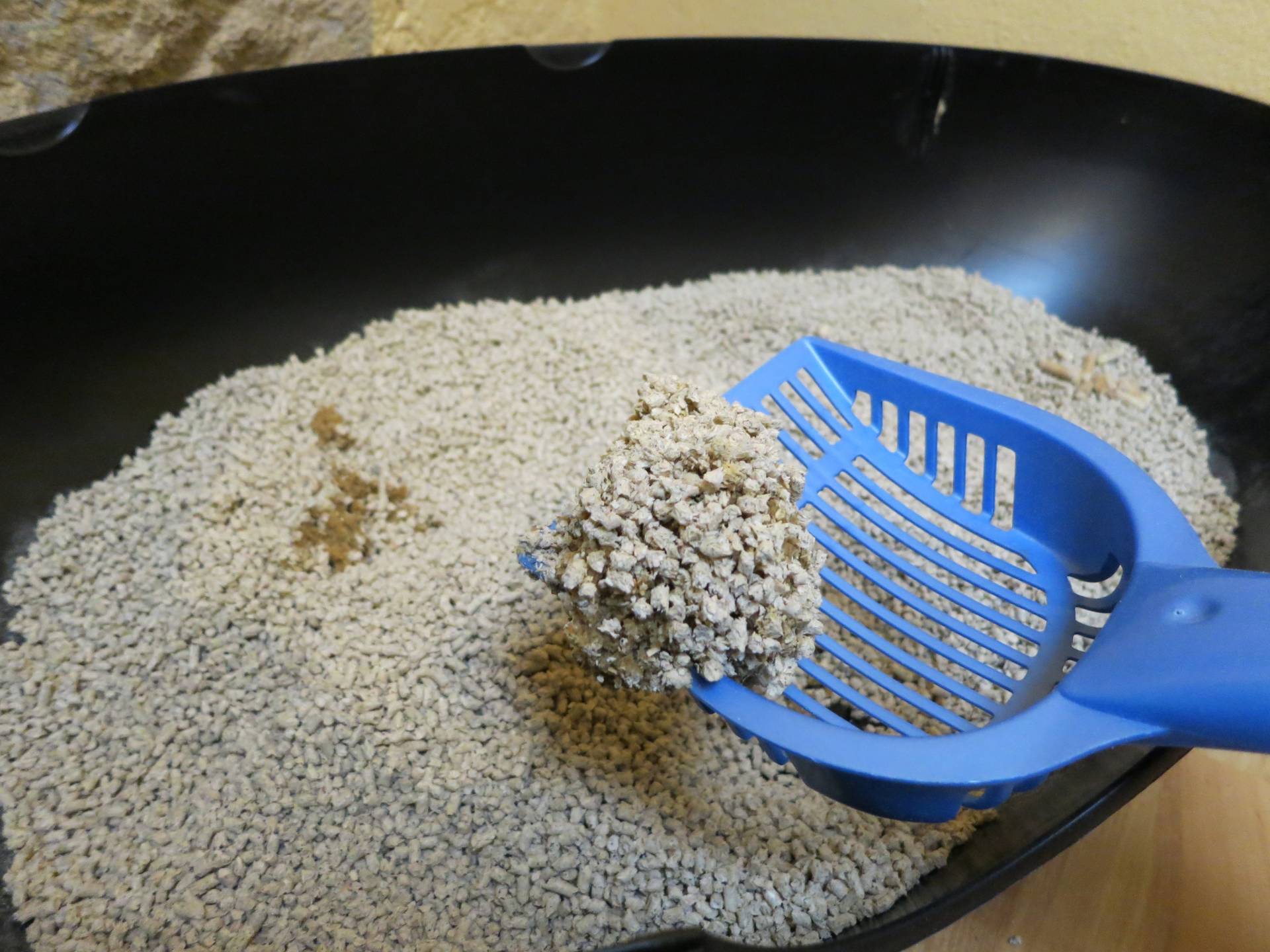 Overall
I like the ingredients, smell and the clumping and scooping aspect of it. It is a much better alternative to clay litters and I'm overall impressed with this litter.  Because it is made of natural products I can still compost it like I do with wood pellets.
The only drawback it is a more expensive litter. But it does seem to hold its claim of being a long-lasting litter. I have two cats and two litter boxes. I've been using this 6.7 lb bag for 30 days now with about a 1/5 of the bag still left as well as the litter in the box.
Luckily my cats accept to use wood pellet litter. If at any time they would reject this litter then I would have to explore other litters and this would be a good option.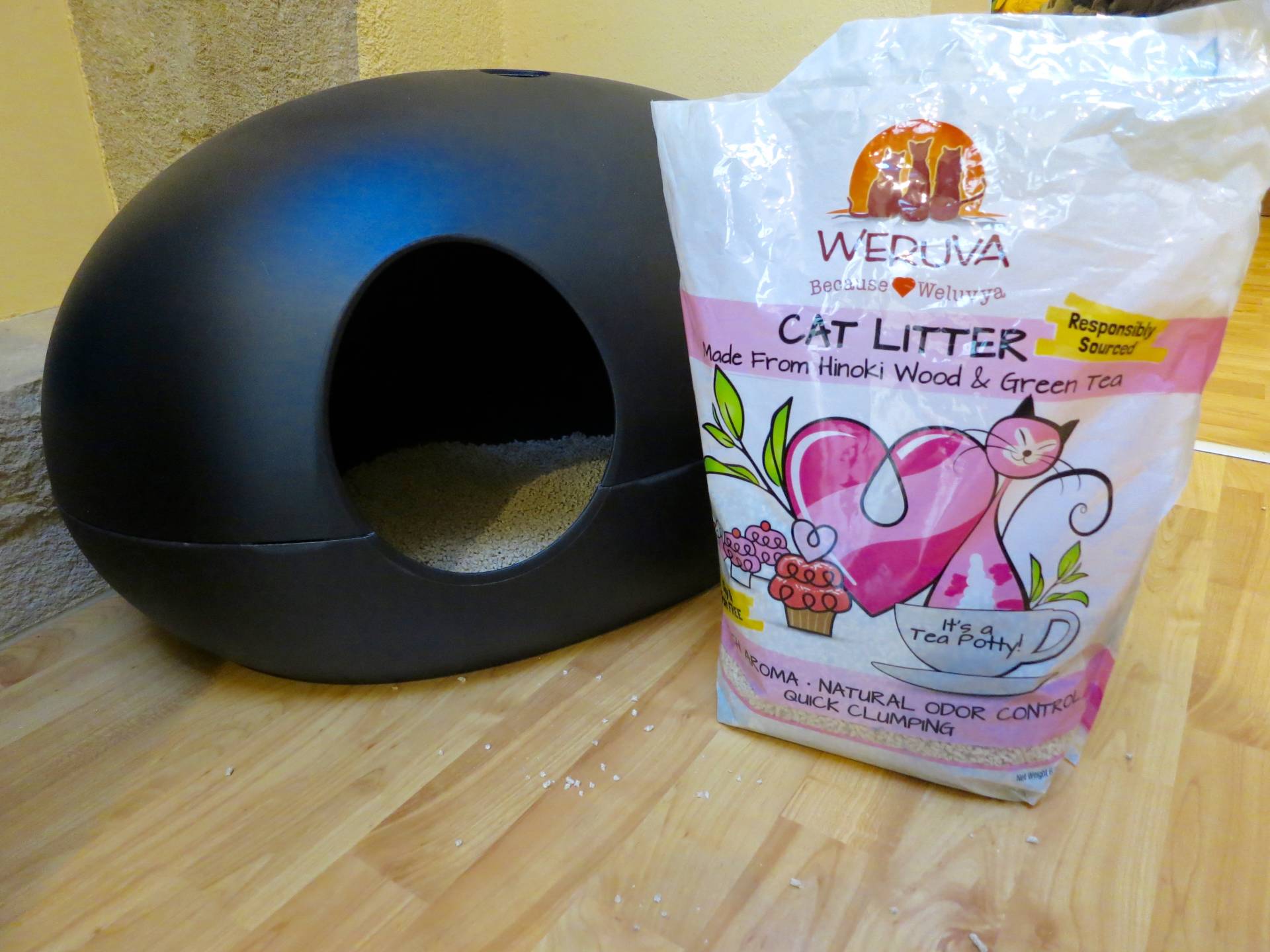 Disclaimer: We received this litter to try out. No compensation was received. All opinions are my own.