For whatever reason cats love to pick up their food and eat it just next to their food dishes. I wanted to put a mat down under the dishes to make clean up easier and quicker. I saw some mats in the pet shop but thought they were over priced and didn't really like most of the designs. I just wanted a simple mat.
So I went to a local home store and bought two black with white polka-doted mats that were very cute and I thought would be easy to clean. They were less than $2 each. However after just a week and one time in the dishwasher they began to look like this:
It was full of scratches and looked disgusting.  Lesson learned. They quickly went in the trash and I went to Amazon to search for a high quality mat with good reviews.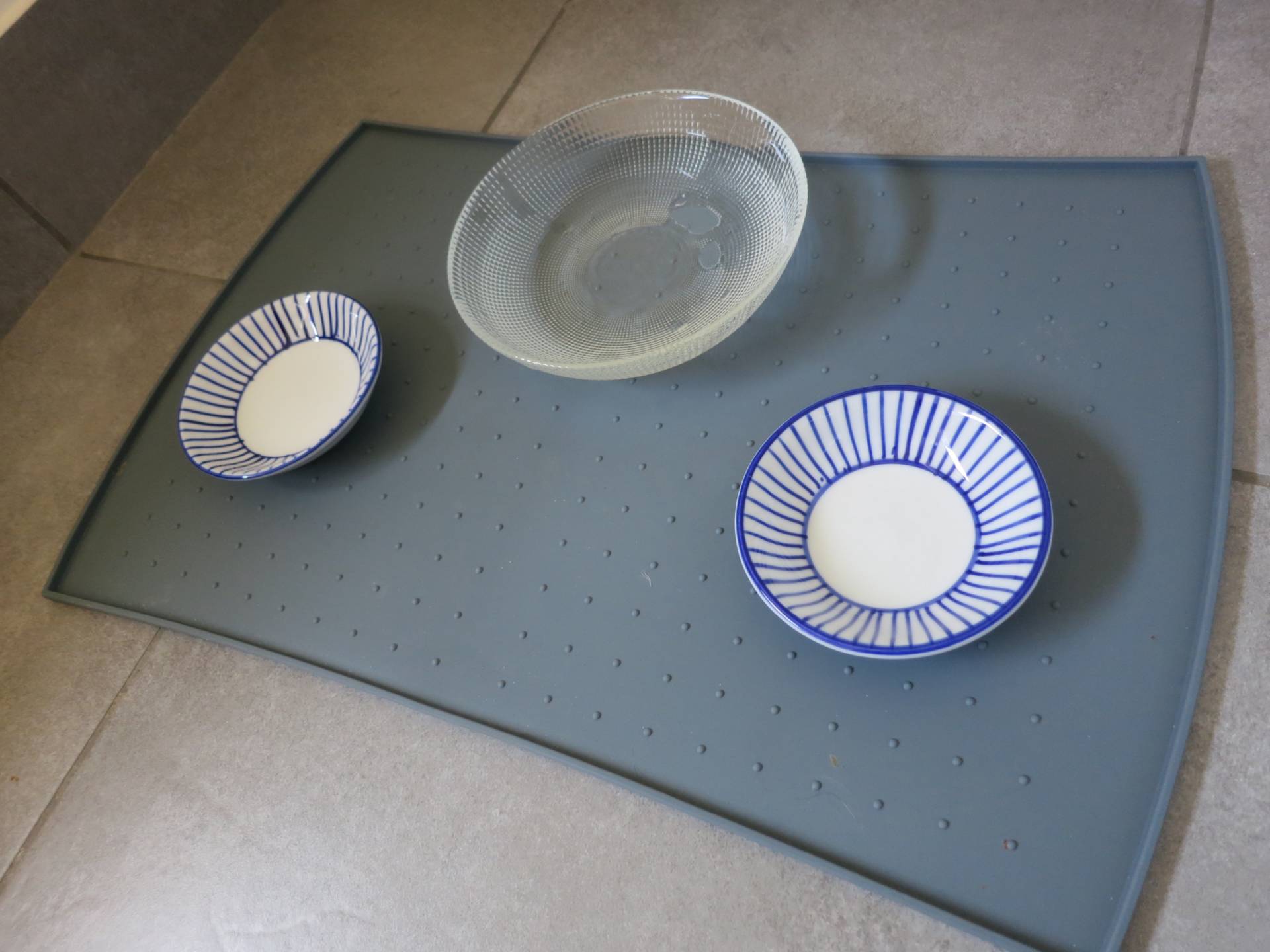 There are many silicone pet mats on the market. I purchased the Pet Fusion Silicone food mat in size small. It is a made of a high quality silicone that is super easy to wash. It does not move and will prevent the water and food bowls from being pushed around.
I wash the dishes once a day and pick up the mat to wash about every third day. I feed raw meat so it's important to wash the dishes daily. But even if you don't feed raw meat it is still good to wash food dishes daily. This mat has completely stopped the cats from pushing their bowls across  the floor. After a month of use and many times in the dishwasher, it looks exactly the same.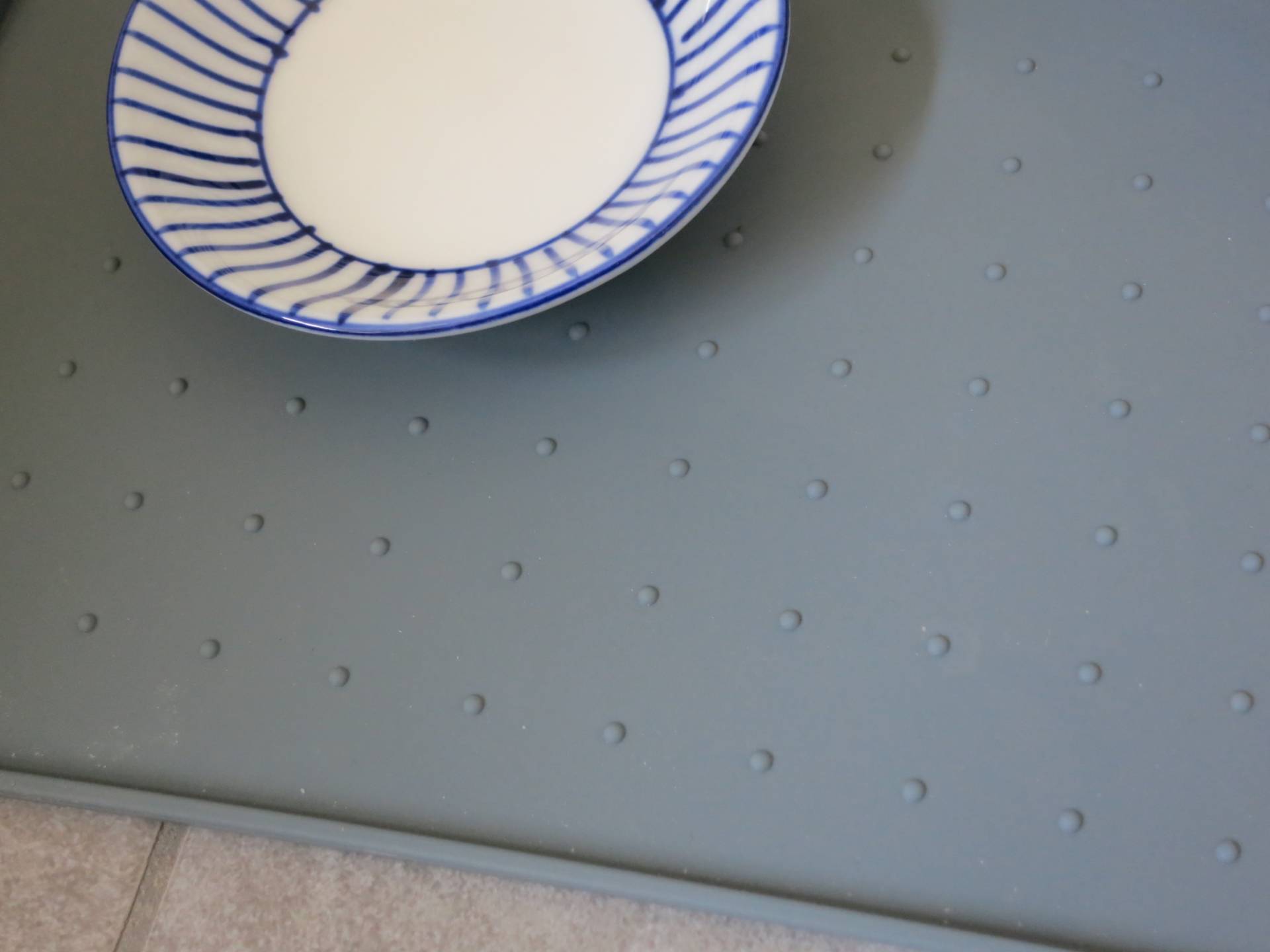 Pet stores sell many cutesy food mats with designs and graphics on them. But most of them looked cheap and I think they would scratch the same as my previous one did. I think a high quality silicone mat is the way to go due to its durability.
Do you use a food mat? Or have any tips on keeping the food area clean? Please share in the comments :-)