I love anything copper or brass colored. So when I saw these  CuBowls  on Instagram I knew I needed one.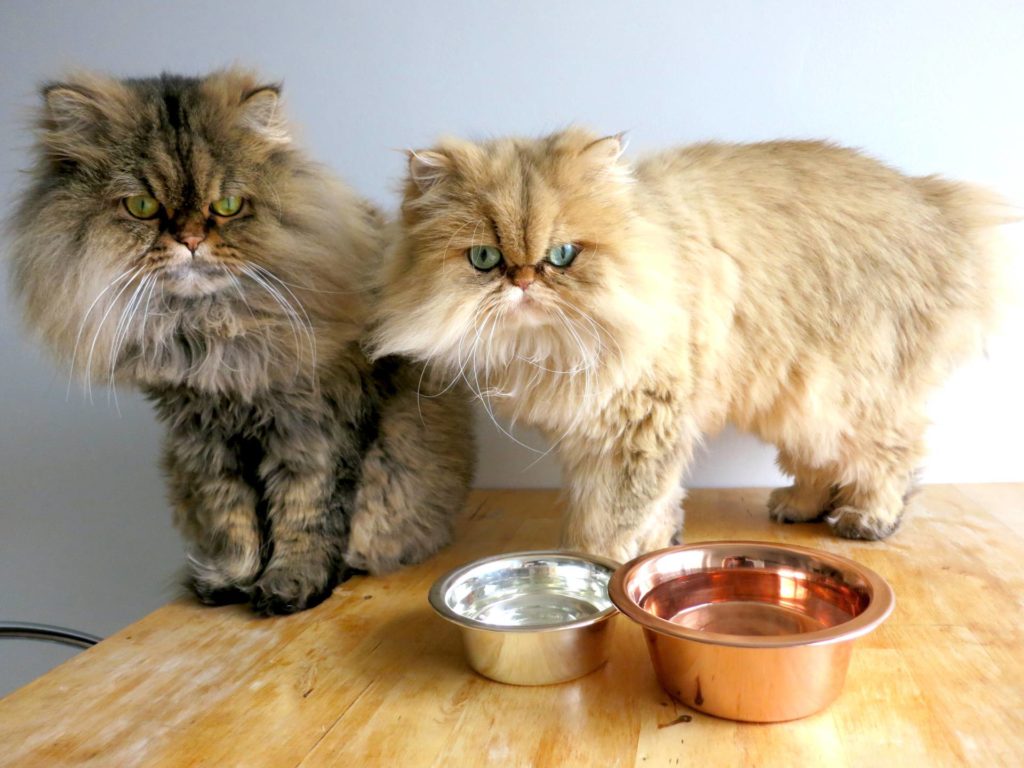 These bowls are not only beautiful but functional. They are stainless steel bowls which are unlacquered and thickly plated with copper or silver. This makes them naturally antimicrobial. There is a oligodynamic effect is an inherent property of copper and silver but not stainless steel or ceramic.
I previously used a glass water bowl which would develop a  gooey chalky layer around the rim which is extremely difficult to wash off.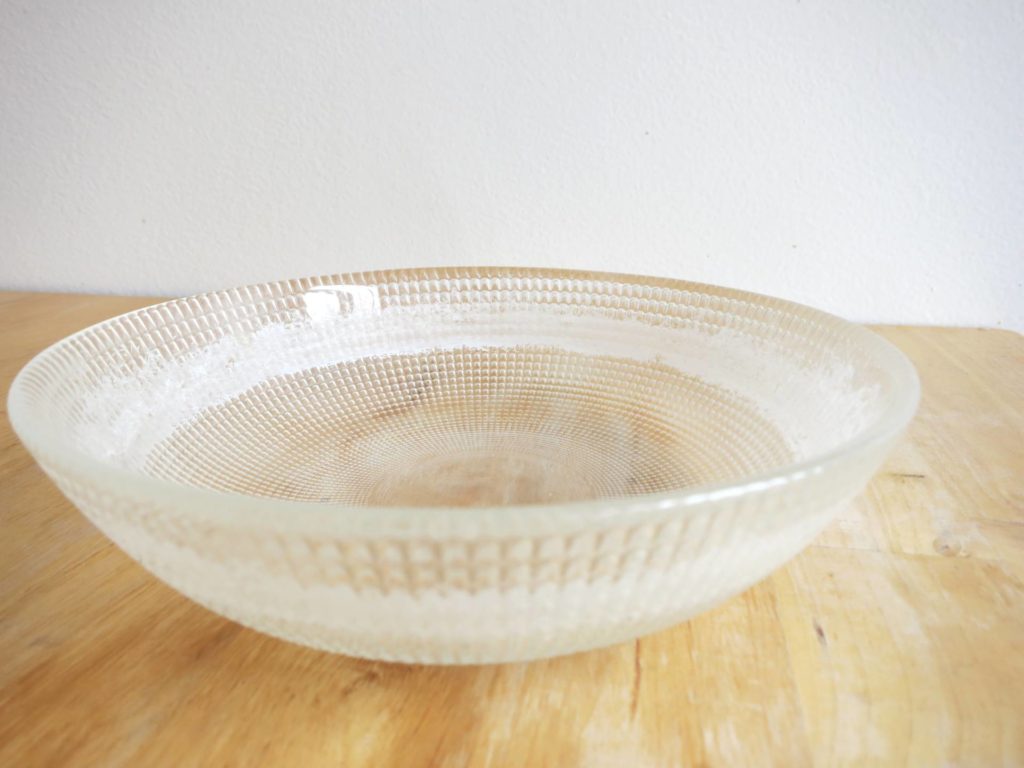 They are available in 6 different sizes from x-small to jumbo for large dogs. There are two different styles and colors: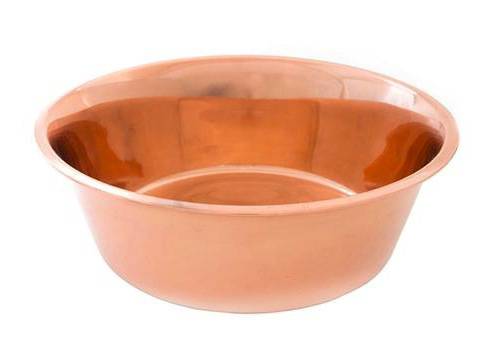 Copper Normal Style Water Bowl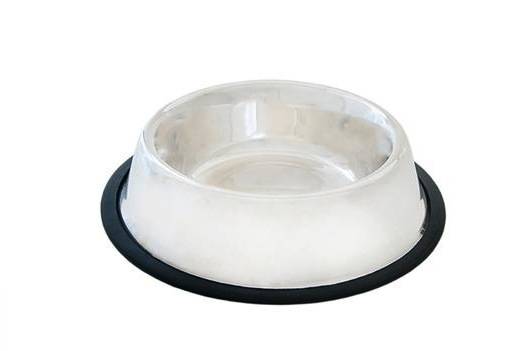 Silver No Tip Water Bowl
I have the copper in size small and the silver in x-small. I prefer the size small for my cats as it allows more room for their face and whiskers, especially for Persian cats. Most cats on a raw food diet will drink very little water. But it is still important to keep water available. I notice my cats will drink water after a hairball or after a long grooming session. For water bowls I recommend, glass, stainless steel or ceramic. Please do not use plastic bowls for your pets.
Important: These bowls are to be used as water bowls only. Pet foods are acidic which can leach copper. Copper naturally darkens when wet. CuBowl recommends to polish as needed with lemon juice and a cloth to maintain the shiny copper appearance.
What do you think? What do you use for your cats' water bowl? Let me know in the comments.
Disclaimer: I received these bowls to review. This is not a sponsored post. All opinions are my own.