I've shared in previous posts that Cornelius would refuse to eat any chunks of muscle meat. He would only eat the ground food and if there was a small chunk of muscle meat he would not touch it and leave it left on his plate. So sometimes when he was very hungry I would give him the chunks first and with much protest he would finally eat them before I gave him the ground food.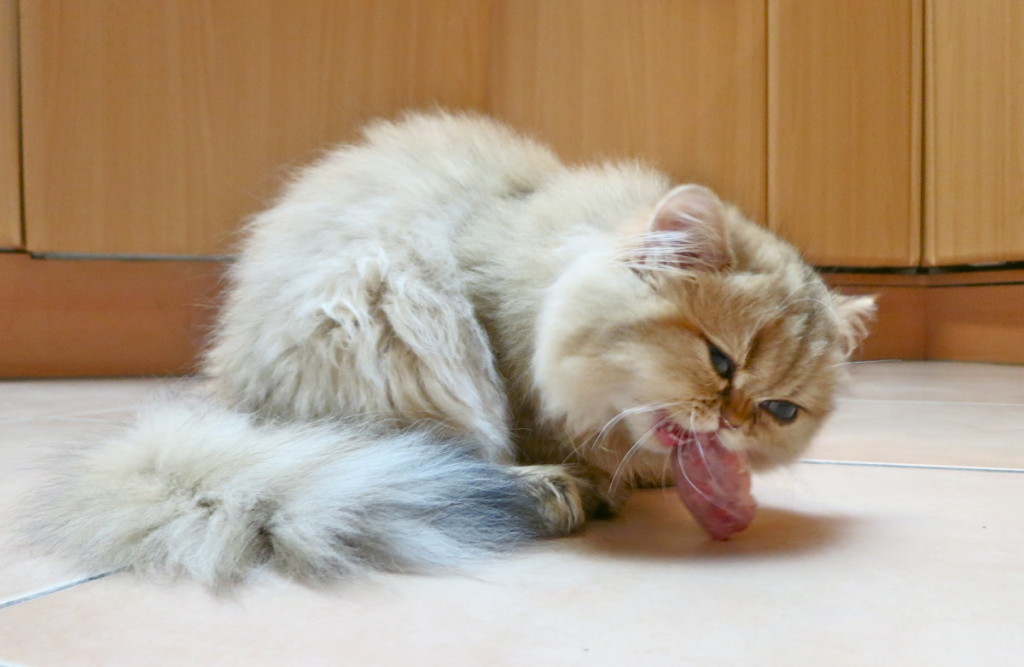 From time to time I would offer Cornelius small parts of bone when he was most hungry but he refused to even touch it.
So when I brought Elizabeth, the new kitten, home and saw how passionate she was about eating anything, I knew this was my ticket for Cornelius.
I cut a chicken neck in half and put it on the floor and they both checked it out then Elizabeth immediately started chewing on it. Cornelius still wasn't so sure. But after 3 minutes of watching her eat he decided to try and he ended up finishing his half before she did. It took them a solid 8-10 minutes to finish. Cornelius finished about 1 minute before Elizabeth even with her head start.
It's amazing how how a kitten acting on its internal instincts  can influence an adult cat. I'm very grateful.
Chewing on bone is beneficial for their teeth. I am trying to give them a chicken neck a couple times a week for their dental teeth.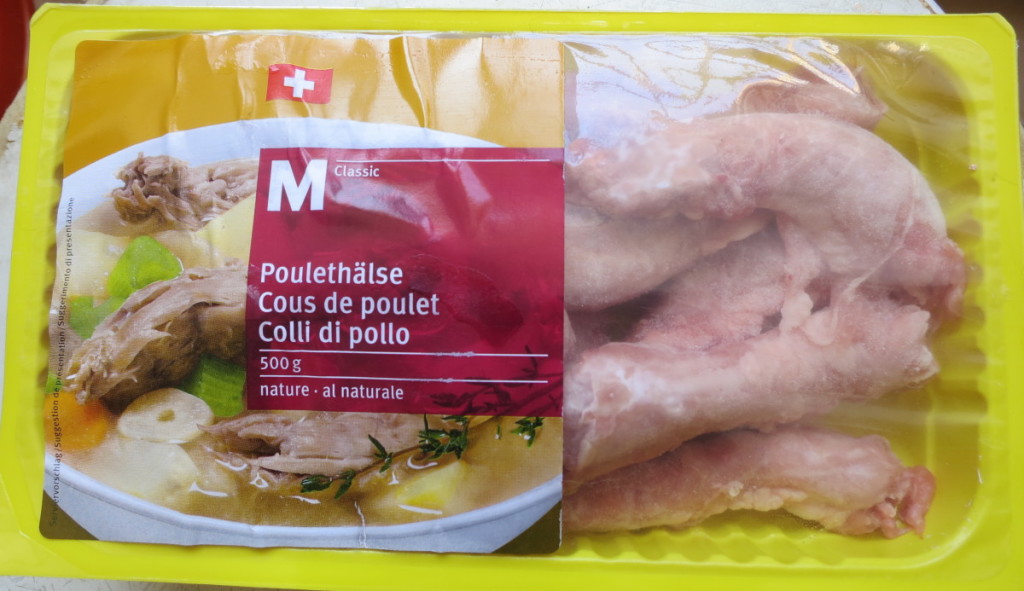 My supermarket always carries chicken necks. 500 grams for about $3.00 its a great deal.
The ground food I feed, they will neatly eat from their dishes and requires no extra clean up. This is messier and requires me to clean the floor afterwards. But a couple times a week in a controlled area is easy to manage.
Do you give your cats bone to chew on? Please leave your experiences in the comments below.
 *Please note that a diet of solely chicken necks is not balanced. I give them chicken necks in addition to a complete balanced diet. Never give your cats cooked bones. Cooked bones are very dangerous.