Let me share with you my latest OBSESSION. The Missy Pet Cave designed and produced by a Canadian designer PUP & KIT.
It is a gorgeous handcrafted statement piece for you and your pet. I don't know what I love more, the modern geometric shape, the textured and natural wood element or the functionality of it. It functions simultaneously as a beautiful end table in your living room as well as a bed for your pet. My cat loves to sleep in my front loading washing machine but I think he would love this gem even more, and god knows I would.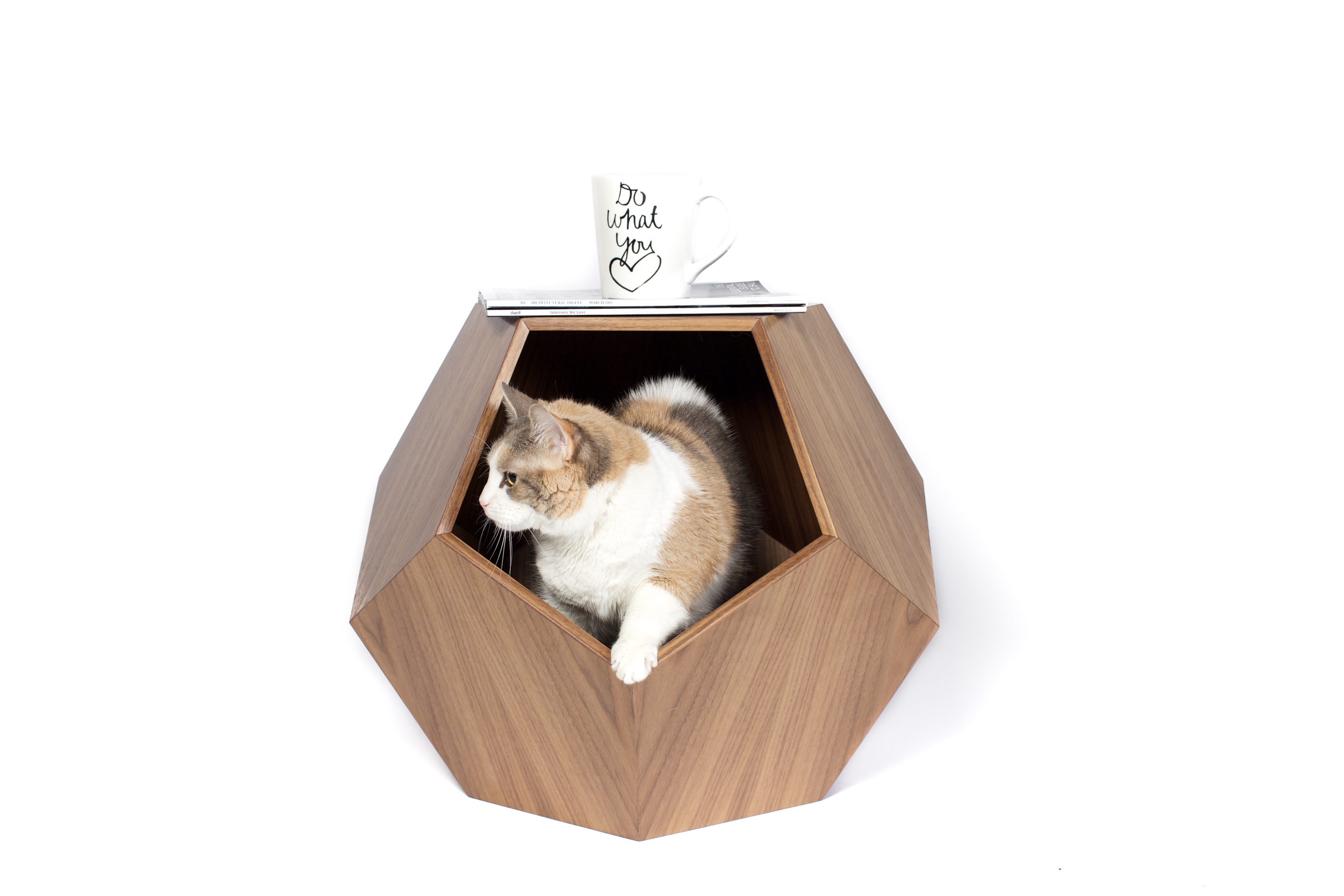 It comes in walnut, oak or maple and is sealed with a Eco-friendly lacquer. It also comes with a custom fabric cushion to fit.
Overall Dimensions:
Approximately 18.5" tall x 22.5" wide
Opening is approximately 11.5" x 11.5" at the widest points
Cushion measures approximately 16" x 14" at the widest points
Custom sizes available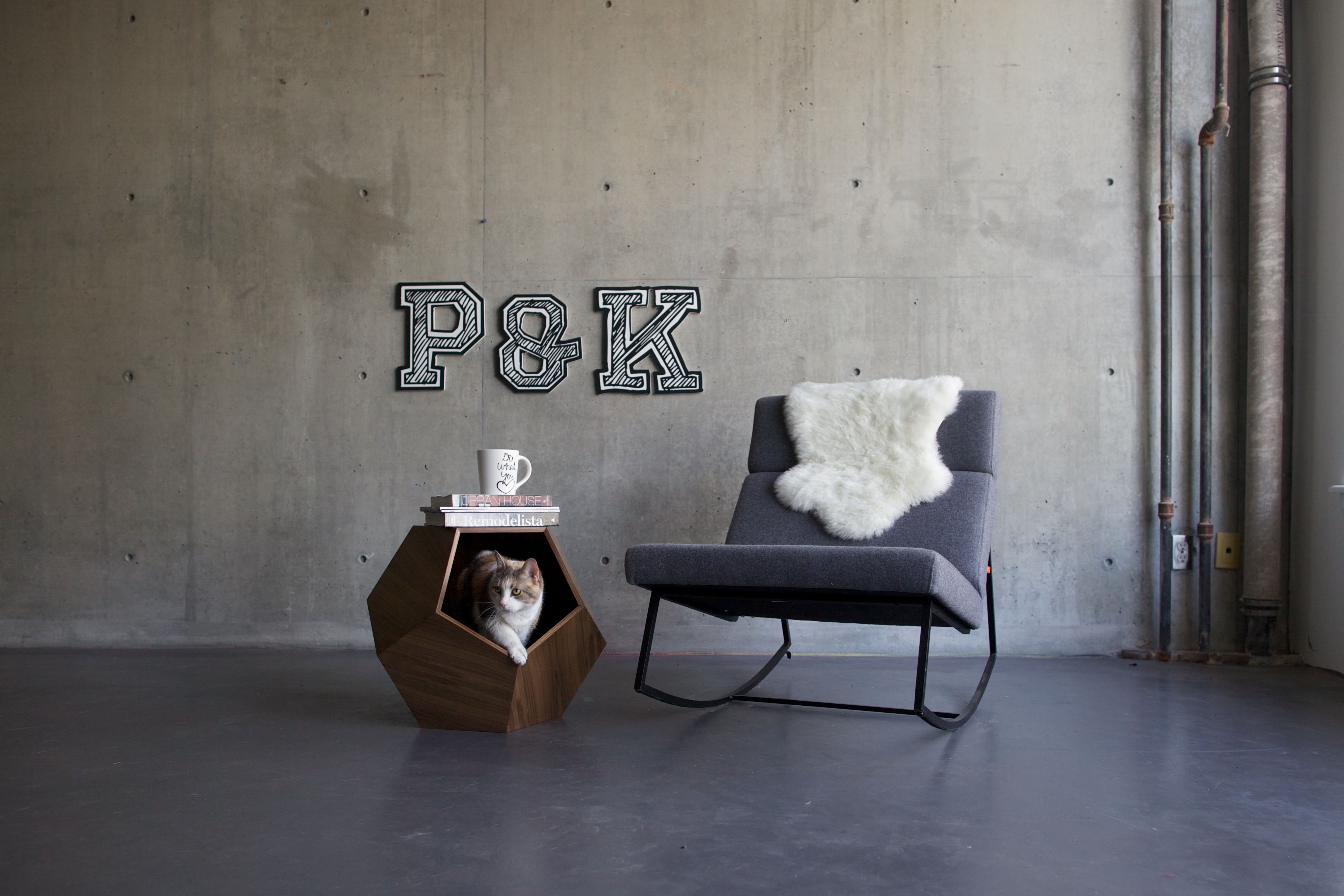 It's just so satisfying to look at. I need it in my home. However, its currently only available in the US and Canada, therefore I have not been able to personally try any of their products in my home.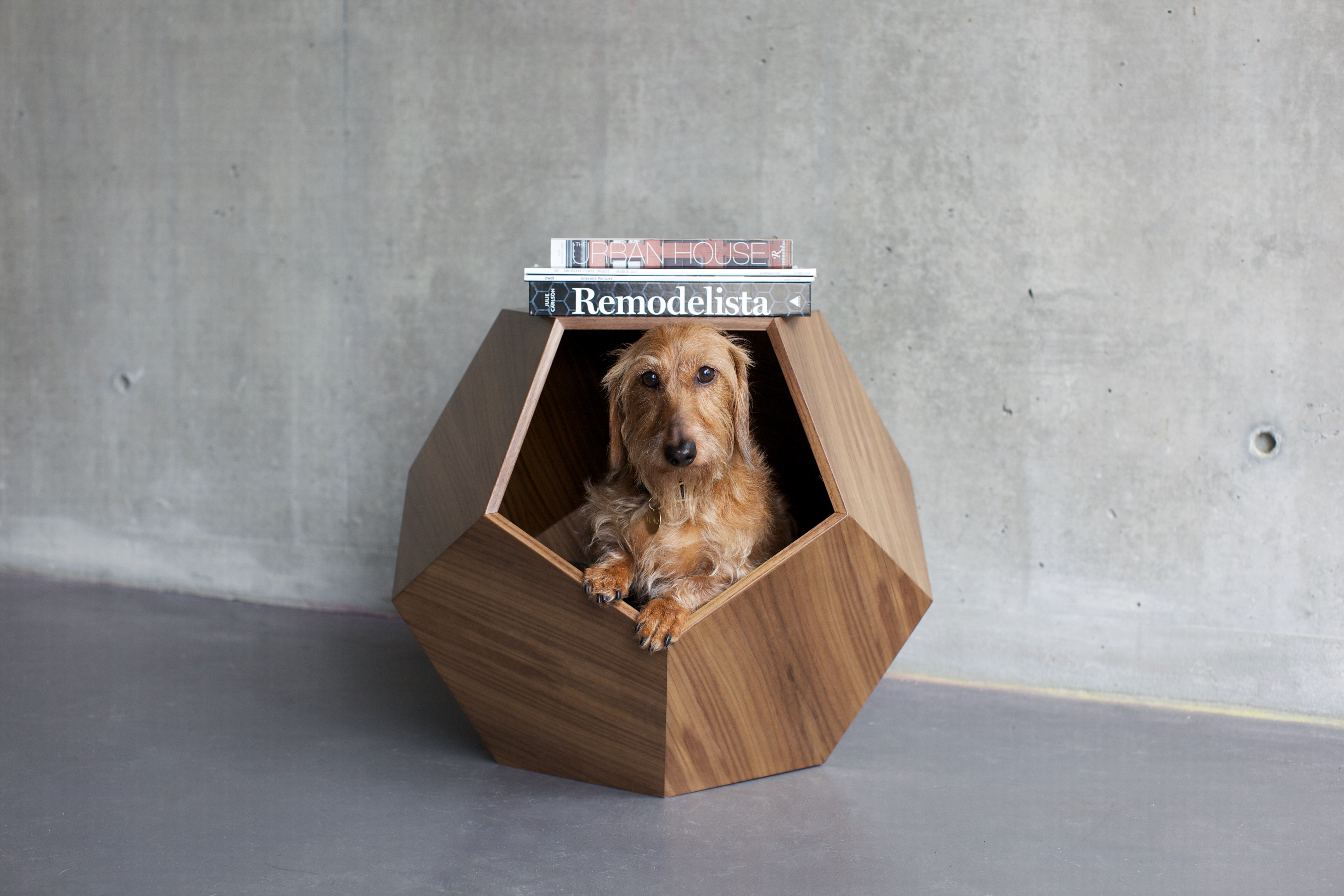 PUP & KIT also makes beautiful pet beds in different styles and sizes. My favorite one being the Joey High Back as seen below.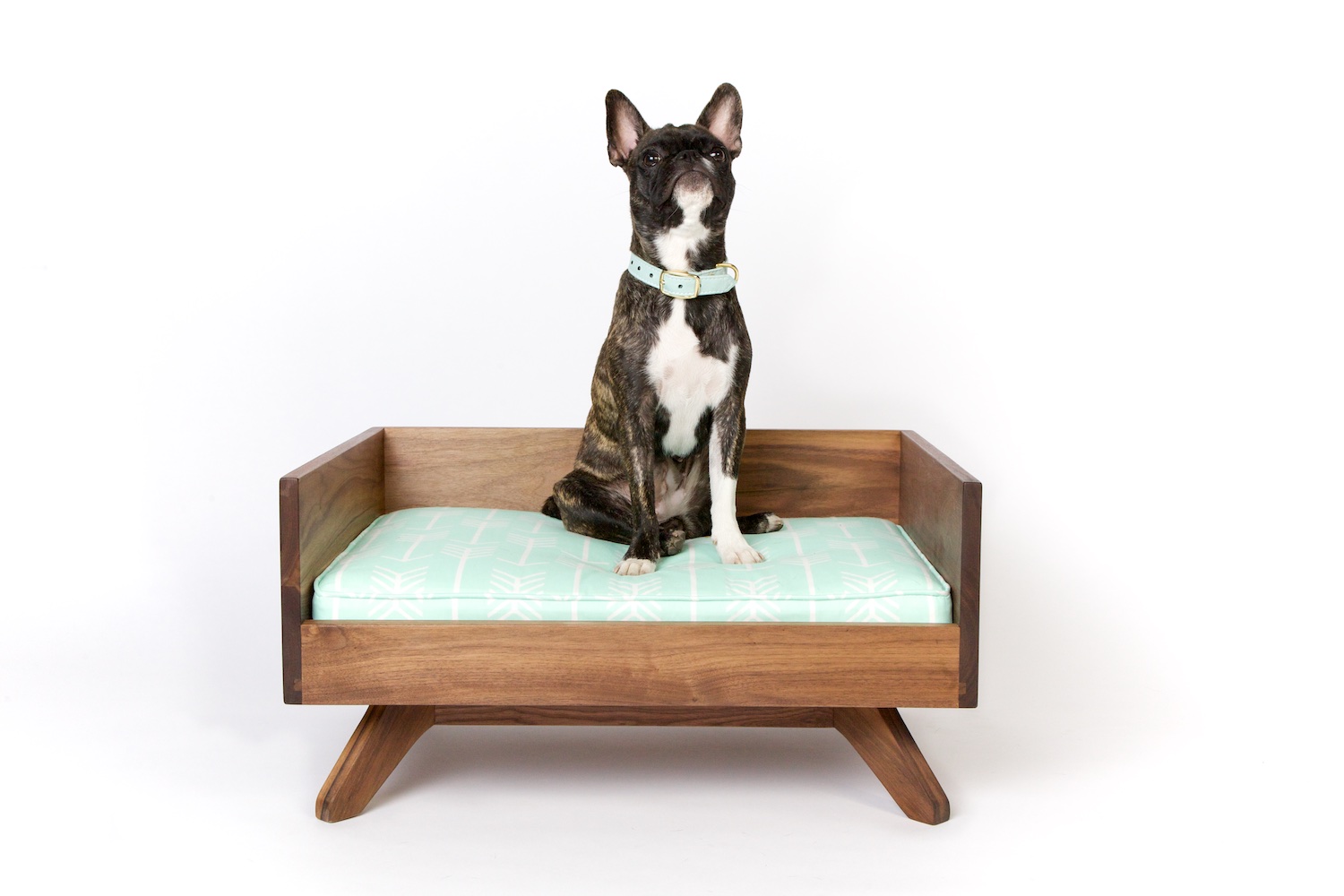 PUP & KIT is a new Toronto based company founded in 2013. Their products are sold and shipped in Canada and the US. They are not cheap, but handcrafted products this beautiful and well designed shouldn't be. You can visit their website for more information.
Do you have any pet design products you are in love with and desperately want? I would love to see them, please share in the comments.
FTC: All opinions are my own. This is not sponsored in any way.