Dealing with a cat that has food allergies can be a nightmare. Vomiting, diarrhea, skin issues, refusal to eat, expensive diets, it can be incredibly frustrating for you and painful for your cat. But there are ways to prevent food allergies.
First there are 2 different types of allergies: environmental and food. Environmental allergies could be pollen, grass, other animals, cotton, mold, etc. These can be caused by indoors or outdoor factors and can be seasonal. Food allergies are a result of the food consumed.
What is the difference between food allergy and food intolerance?
Food allergy symptoms can include skin problems, hair loss, excessive itching or over-grooming. Much more common is a food intolerance which usually results in vomiting or diarrhea after eating certain foods.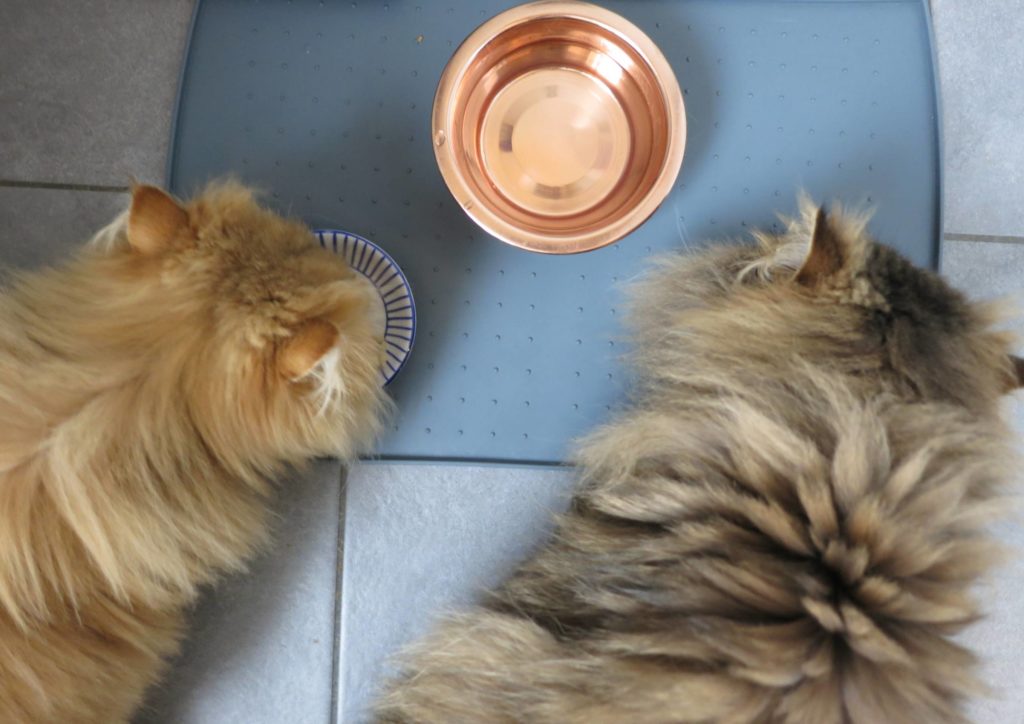 What causes food allergies or intolerance?
There is not one clear answer to why cats develop allergies. There are some foods that are more likely to cause allergies such as seafood, wheat, corn and soy, dairy and wheat glutton. An allergy or intolerance to a particular ingredient or protein source is often caused by the cat being over exposed over a long period of time to that food source.
How can you prevent food allergies/intolerance?
It's a huge myth that you shouldn't change your cat's diet.  Pet food companies want you to believe that you shouldn't change your cat's food because they want a loyal lifelong customer. Cats benefit greatly from a diet full of variety and different protein sources. By feeding a variety of high quality  foods you are strengthening your cat's GI track and lowering their risk of becoming intolerant or allergic. Cats in the wild would eat a variety of small animals and birds and would not eat the same thing every day.
Another reason to feed a variety of foods is to prevent Cat Food Boredom. Cat's have addictive and stubborn personalities. By only feeding one food for too long the cat can either become addicted to the food and refuse to eat anything else or inversely they may become bored with their food and refuse to eat it.
I feed a homemade raw diet mostly consisting of chicken, turkey and beef. Therefore when I buy commercial can food I try to buy protein sources that I do not make at home such as rabbit, lamb and duck. My cats are so accustom to a varied diet that I can feed them 7 days in a row of 7 different foods (homemade raw chicken, homemade raw beef, commercial raw and different high quality canned foods of different protein sources) and there is no difference in their stool and adapt to the change just fine.
I often people hear people asking or searching for the single best cat food. The answer is that there is not just one perfect food. You should be looking to find a variety of foods that are of high quality.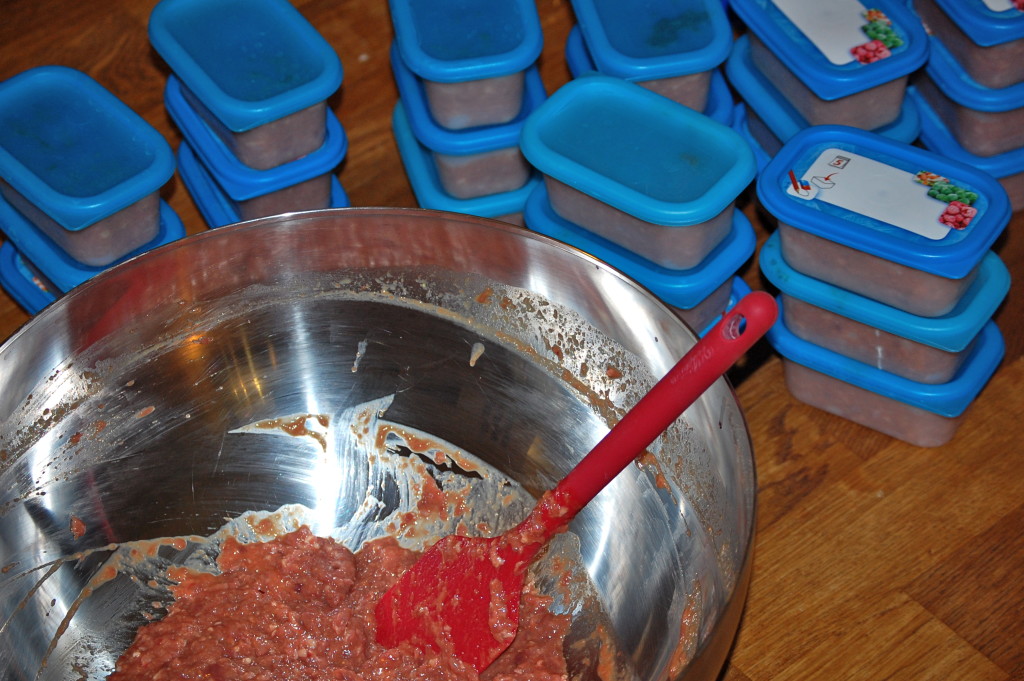 If your cat is young you can start varying their diet now. If your cat is older and has not been exposed to variety then the transition to start new foods should be slow.
Just like humans, if for years you only ate potatoes and then one day you eat Chinese food, you will likely have an upset stomach. But if you continuously eat a variety of foods your GI system will be able to handle all foods.
I do not recommend feeding any dry food.  Dry food does not contain enough moisture and contains too many filler ingredients such as corn, wheat and soy that cats do not need and are not designed to eat.  Instead high quality wet food and a complete balanced commercial or homemade raw diet. Dry food should not be mixed with raw food see my post on mixing raw with wet and dry food.
How to treat cats with a food allergy or intolerance is a whole other issue. If you do not have these issues please do what you can now to vary your cat's food so you don't have to deal with food allergies in the future.