We won! It is our first time winning anything. We won a Neko Flies Kiticatterfly from a giveaway on  The Swiss Cat Blog. Elizabeth and Cornelius couldn't be more happy with their new toy.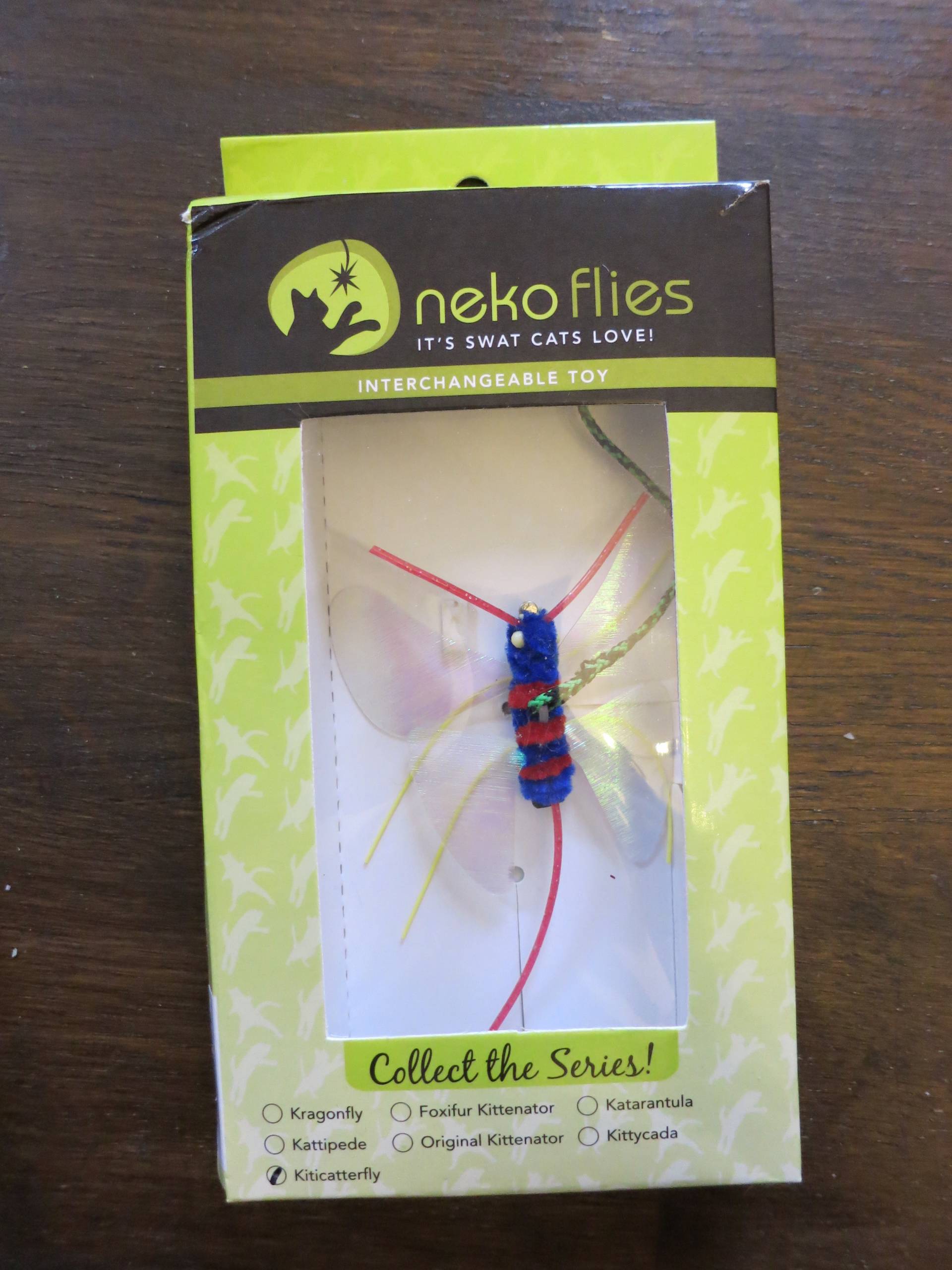 Neko Flies makes a series of cat toys that resemble different small prey animals. They are attached to a long string which is easily to attached to a wand. My cats were immediately obsessed with hunting this little kiticatterfly. It seems to be very well made and hasn't fallen apart after a few dozen intense play sessions. I do not let my cats play with these types of toys unsupervised as I am afraid they would eat pieces of them. It is a great interactive toy that builds your cat's confidence and provides stimulation and exercise.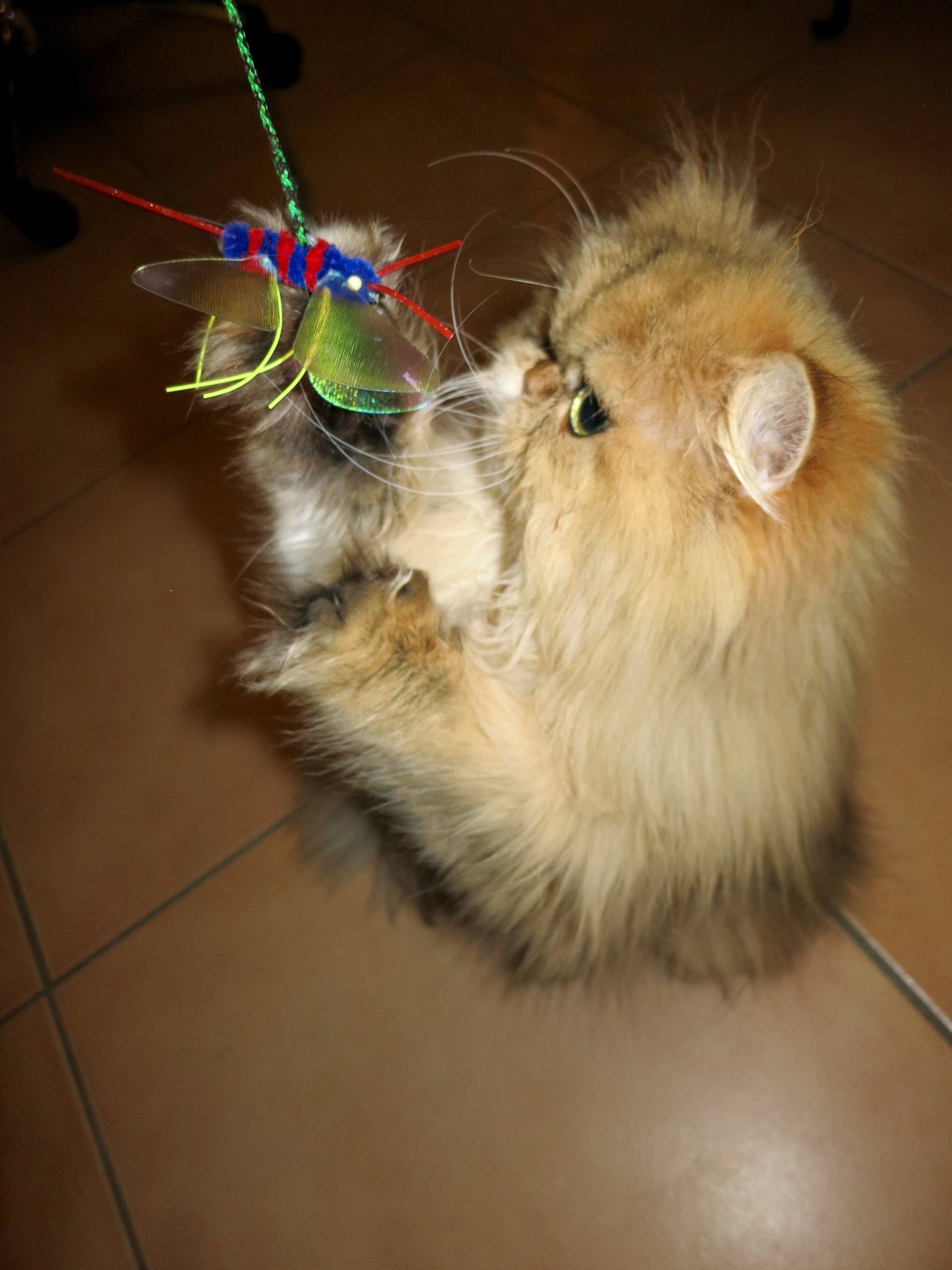 I want to know, does anyone else's cat growl over toys like this? Let me know in the comments! I remember the first time Elizabeth was just a young kitten, about 4 months old and she made loud scary growling noises. Now they both do this over certain toys but it is usually just the first couple times they see a new toy. They won't do this over a ribbon or simple toys, only over toys that look like prey animals.
A big thank you to Claire at The Swiss Cat Blog. She is a fellow Swiss cat blogger that writes in 4 languages, very talented!