Please excuse the graphic and unsightly nature of this post. But any parent to children or pets is very familiar with talking about poop. Warning: This post is not for the faint heart.
Your cat's poop is a clear sign and symptom of the food she is eating and how its handling that food. And because you share your home with your cat its poop has a large impact on your home.
Purina put together this poop scoring system. With 7 different examples of what your cat (or dog's) poop may look like.
So what's normal?
The goal which indicates ultimate diet and health is to have a score  close to number 2.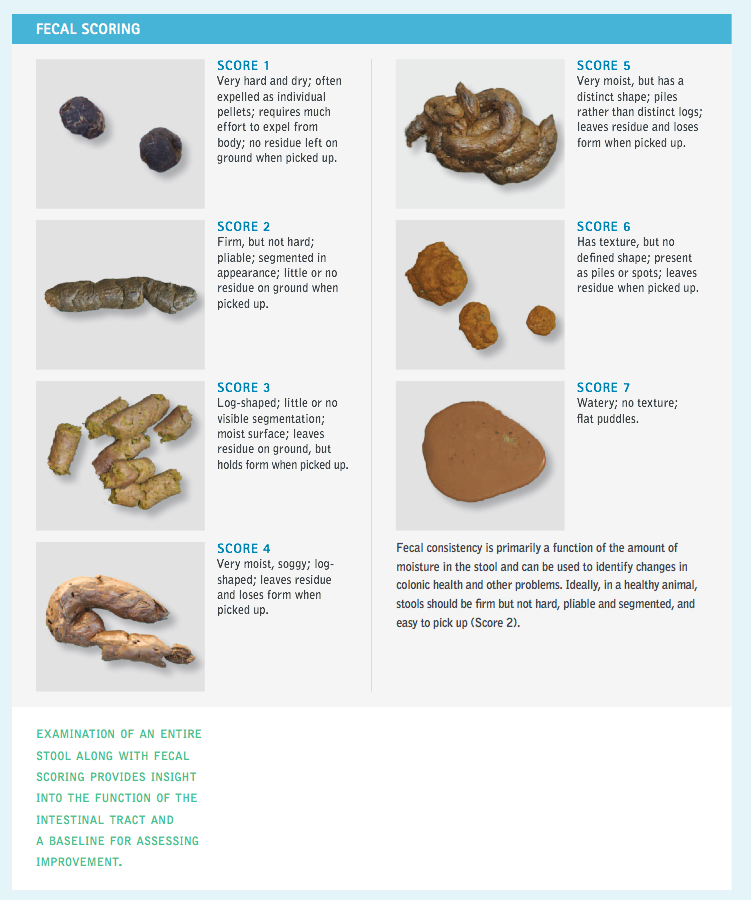 Source: https://www.purinaveterinarydiets.com/media/1202/gi_quick_reference_guide.pdf
We hear over and over, one of the benefits of feeding raw is the poop. The poop of a raw fed cat should be smaller, harder, drier and less smelly.
My cats eat between a 80-90% home made raw diet. The vast majority of the time their poop is a number 2 but with very little order and also very dry. If the poop is too hard like number 1 that can signal that the ratio of bone in their food is too high.
In between batches of raw food I feed various commercial wet foods. I find that the higher the quality of the wet food the less change there is in their poop. If I feed a lower quality food I can see the change in the poop immediately and it will range closer to a 3 and 4.
With my very first cat I only fed dry food and I remember her poop varied and sometimes she would have terrible No 5s. I CANNOT imagine what that would be like having a No 5 with a Persian  or long-haired cat. Such a mess!
If your cat is scoring between a 4-7, please take this as a serious sign. It means your cat is not thriving and does not have optimal health.
This is not normal, and can be improved by feeding a higher quality food. Your cat does not enjoy 4-7, and neither does your home.