I had been looking to buy a cat tunnel for a while. I liked the idea of a large cat toy that would make a large impact. I wanted something exciting and interactive but that wasn't expensive or take up too much space. Well cat tunnels defiantly take up space but because they are collapsible it is easy to take out and put them away.
Many years ago with my previous cat I had a cheap plastic one way tunnel, I didn't see any sense of getting one like that again. I would rather pay a bit more for something that was high quality, larger and more interactive. In a multiple cat home having the three entrances is more engaging in play.
So after much consideration I went on Amazon and purchased the PAWZ 3 Way Leopard Tunnel: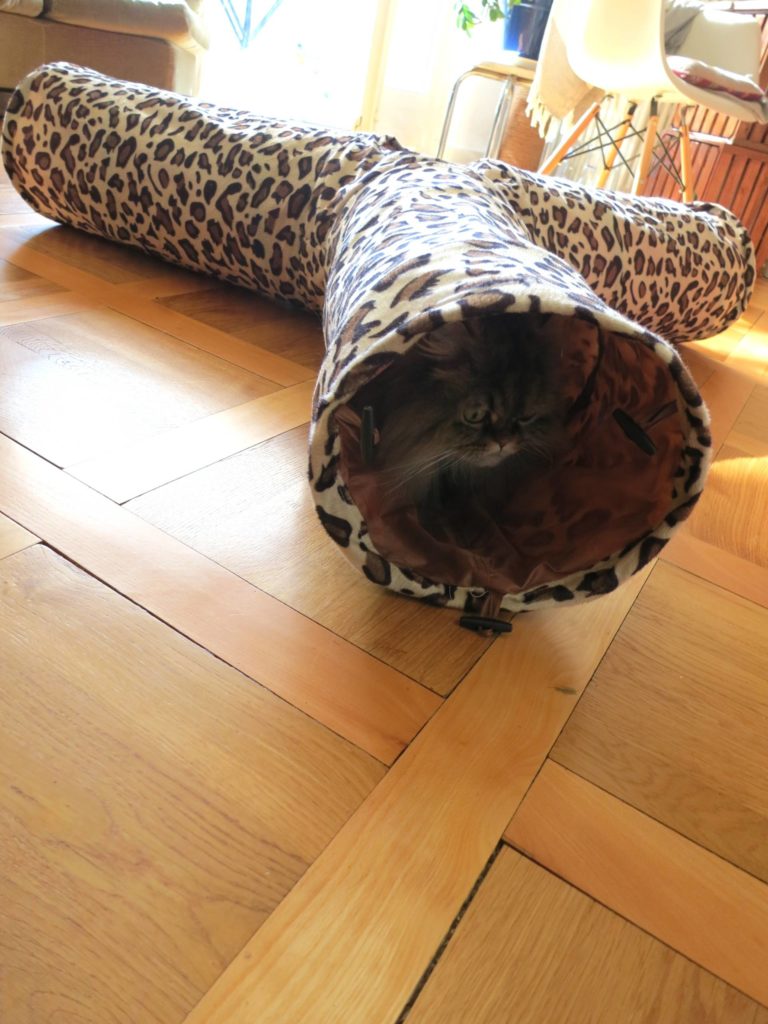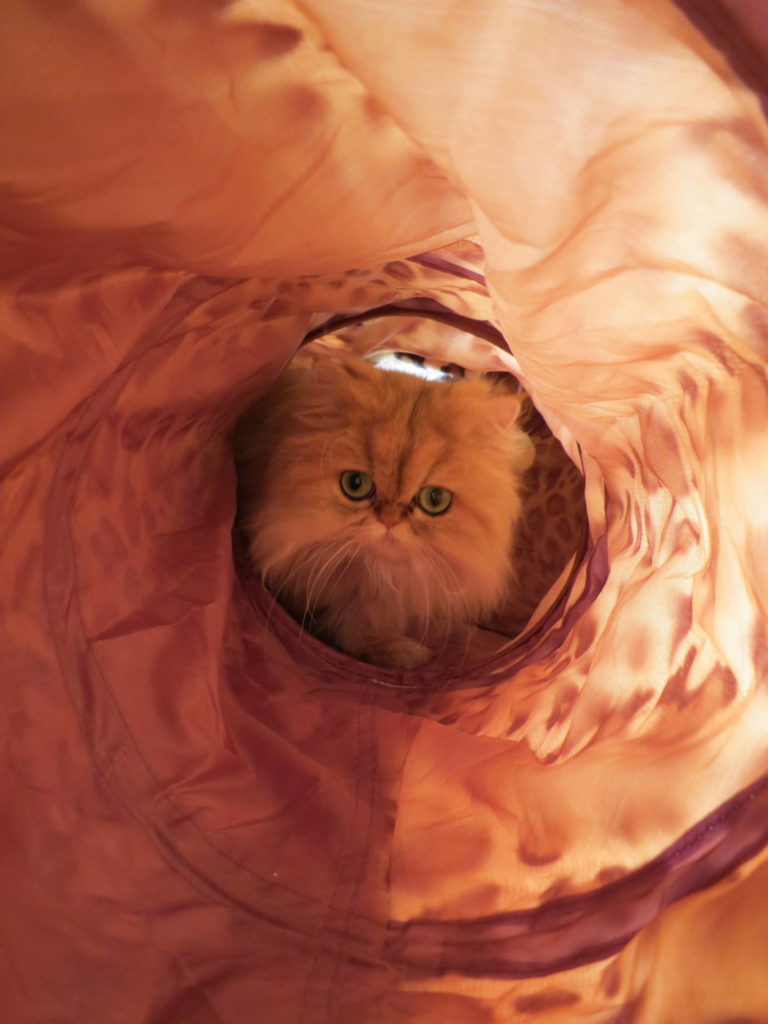 Weight:1.87 lb (0.8 kg)

Size: Each Leg Length 21.8″ &Diameter 9.8 " inches / (55*25 CM )

Strong and sold structure with steel frame at each opening

Easily opens and collapses for storage

Soft and durable faux fur on the outside with crinkly leopard print fabric on the inside

Whole in the top for jumping in and out and a toy ball that dangles down

$23.99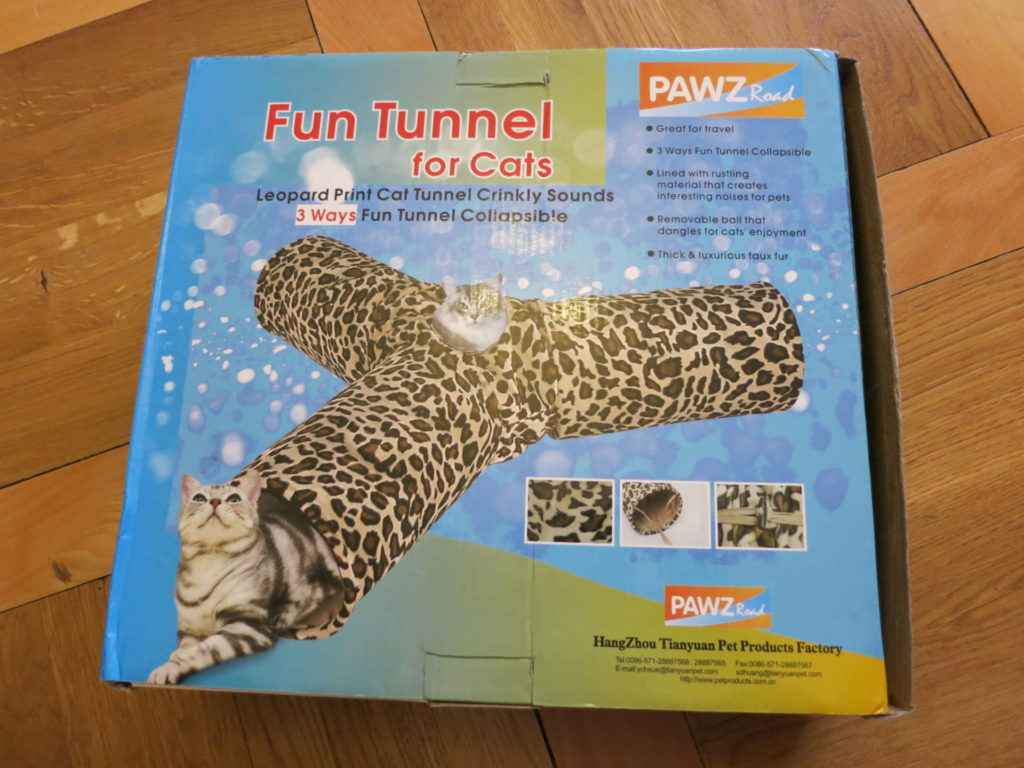 Before my purchase I considered buying the Neko Pawdz Cat Tunnel System
The Neko tunnel is very high quality with many useful features. You can purchase the kit with all three "I" "J" and "U" pieces or buy each one separately. They clip together so you can make over 20 different shapes. It looks great, but it takes up considerably more space and is more expensive ($100 for the set of 3 or between $35 – $60 for one piece). It comes with a storage bag which I would be very handy to have, I wish my PAWZ tunnel had a storage bag.

Overall, I'm very happy with my purchase. For less than $25 I have a large, interactive, high quality toy my cats love that will last. I live in a small apartment so more than 50% of the time this is put away. But putting away toys and bringing them out again only keeps them more interested. Anytime I am gone for a long period of time I always make sure to bring this out.I'm also really happy with the leopard print. It doesn't look cheap and actually fits blends well with my decor, better than neon or plastic would.
Do your cats like tunnels? If so which tunnel do you have? Let me know in the comments.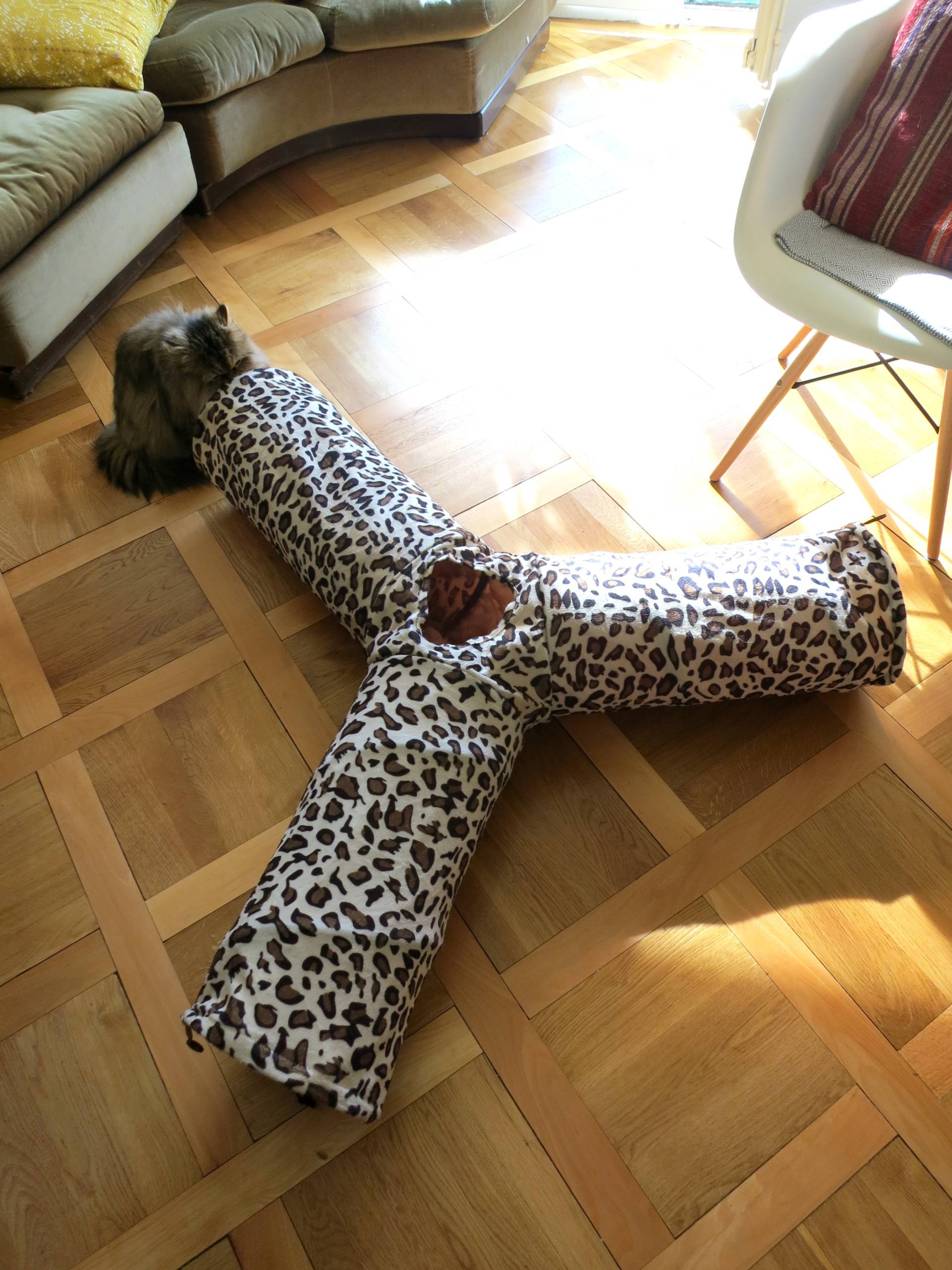 I purchased this tunnel myself and this is not sponsored post. All opinions are my own.