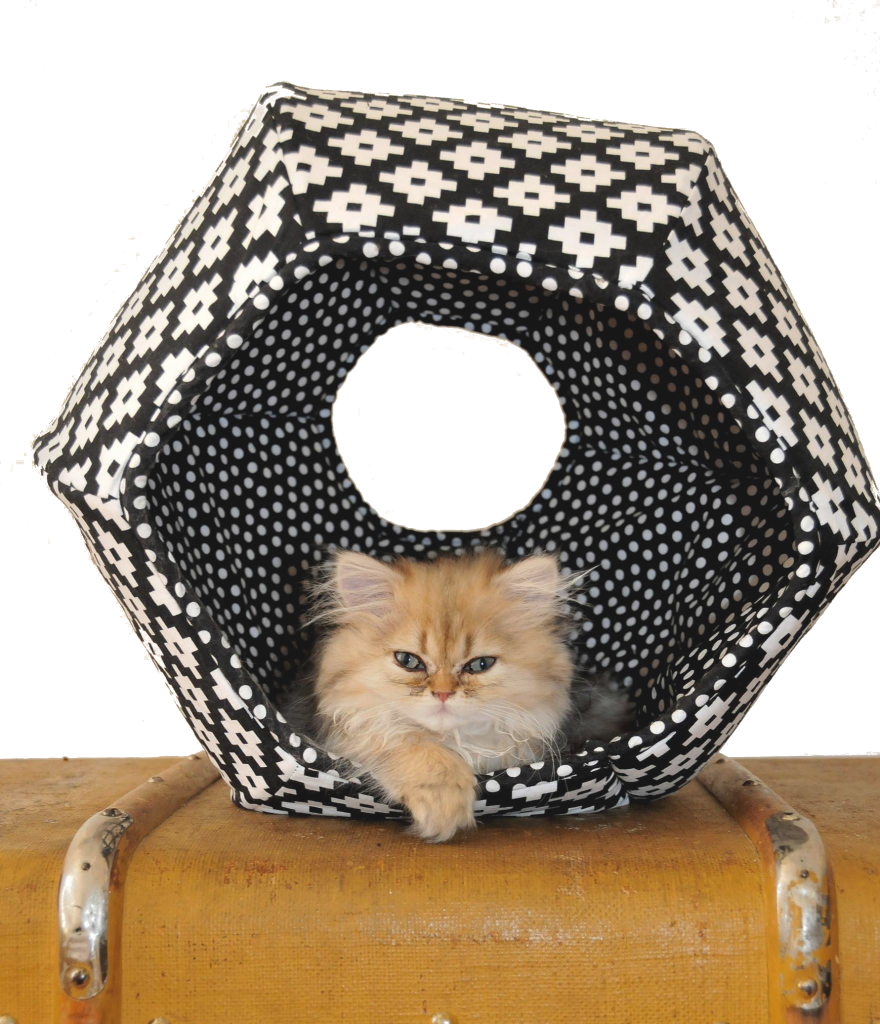 When I was preparing to bring my new kitten home, I started looking for a bed for her.
Which is interesting because for Cornelius my first or resident cat I never thought about buying him a bed, as he had our entire home as his bed. But when planning out the process of introducing a kitten to a resident cat I thought it was important to introduce a new bed that belongs to the new kitten. Considering everything else in our home was already owned by Cornelius.
The Cat Ball® was a great option. It gives the comfort and security of a bed. But also has two exits so my kitten would never feel trapped and can find an easy exit if needed. I also put it in the kitten's "safe room" during the transition process of introducing my two cats. It gave my kitten security and a new place to call home that did not already have Cornelius's scent on it.
The Cat Ball® is produced by a small company in Washington, USA. It's 100% cotton and machine washable. The bed is structured but does not contain hard frames. It is made extremely well, it is firm enough to stay up on its own but flexible enough to mold to the shape of the cat.  Not only is it a bed but an interactive bed as my cats like to play and wrestle within it. It retails at $55 and offers worldwide shipping. You can order directly from their website. www.thecatball.com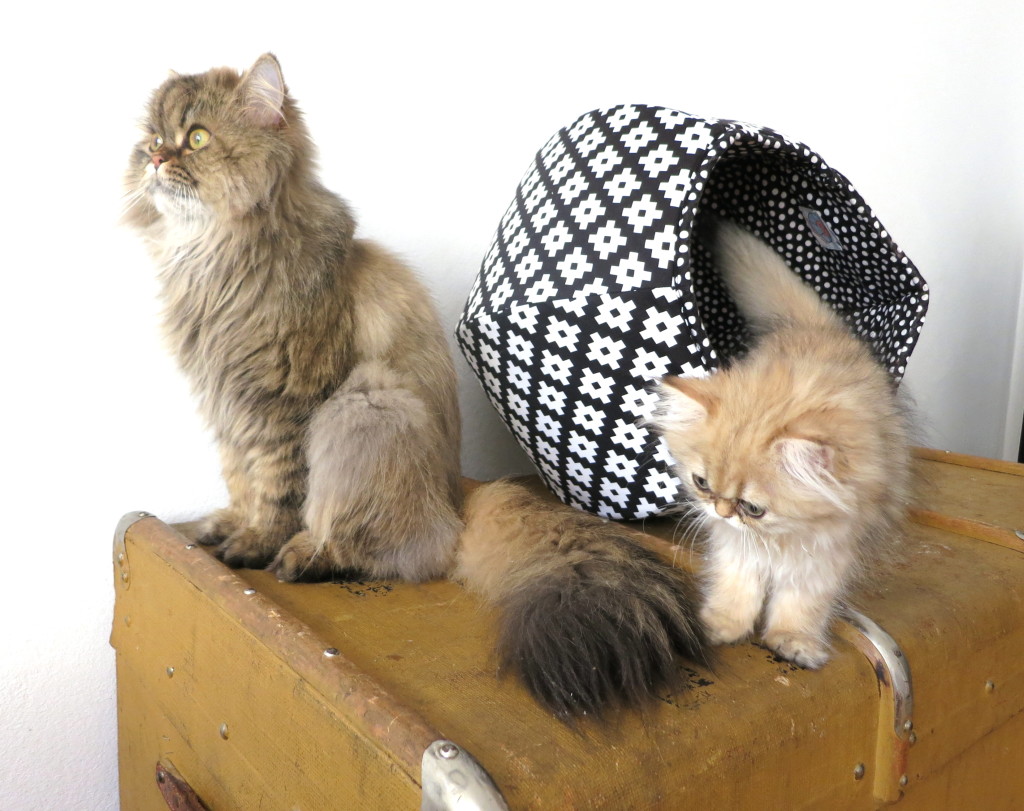 It comes in a wide range of colors and patterns to fit your home, style and sense of humor. This is the black and white cross pattern with black and white poka dots inside, it is by far my favorite pattern. It looks so beautiful in my home.  I just love it and so do my cats.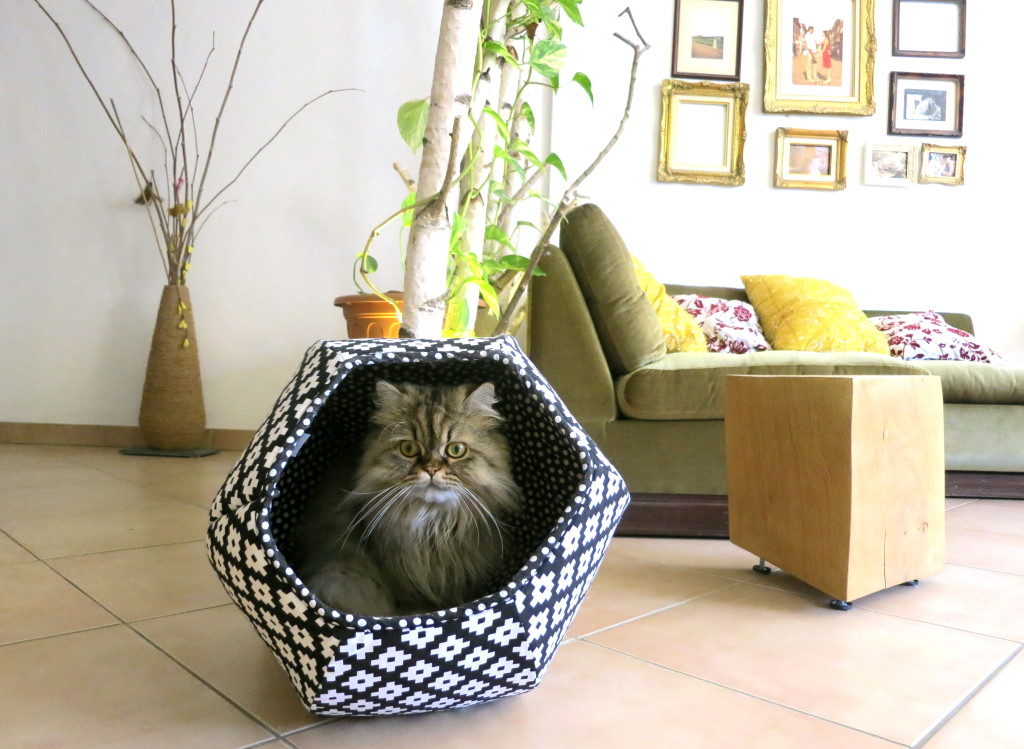 Disclaimer: I was sent The Cat Ball® to review and share. No compensation was received. All opinions are my own.