There are many cat teepees on the market today and they are just lovely. One Sunday I got the urge to make a cat teepee but using materials I already had and as quickly and easily as possible. As I wasn't sure if this was something my cats would use or if I wanted to in my home long-term.
Many DIYs I looked at seemed to make it much more complicated then what I wanted. I didn't want to buy anything, measure or sew.
So here is my version of a quick, free, easy, imperfect, but beautiful DIY Cat Teepee.
Materials: 5 wooden dowels would be easier to use.  I used 5 tree branches because they were free and pretty. Bamboo sticks are another great option.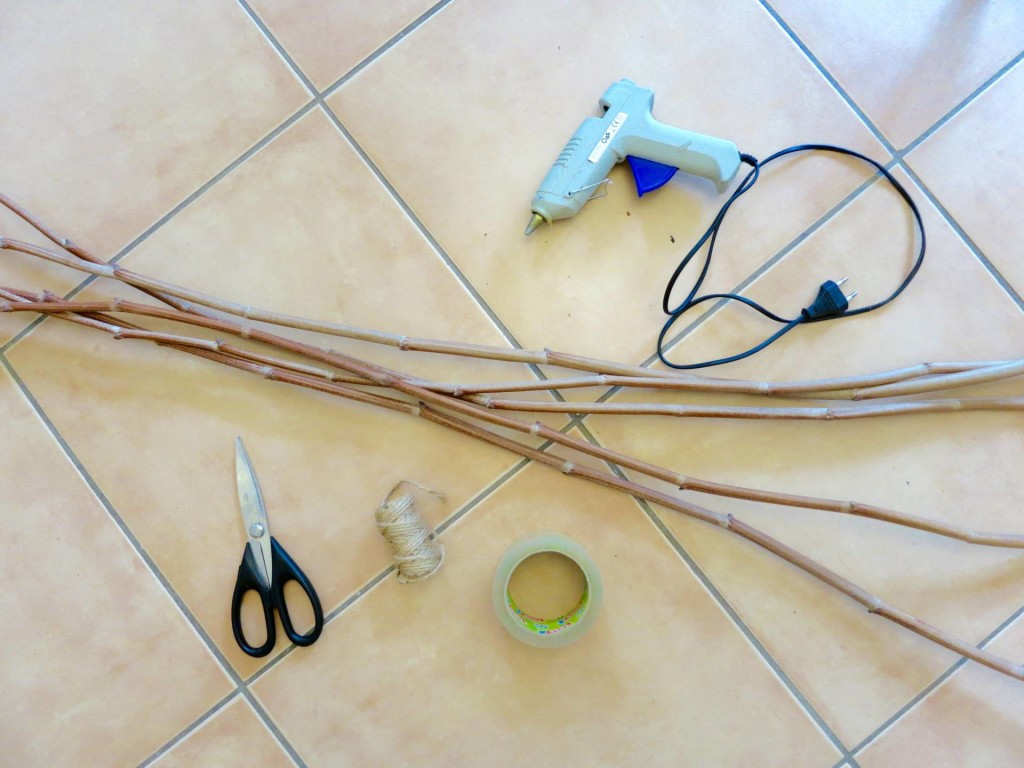 scissors, tape, hot glue gun, twine or leather cord, safety pins or needle and tread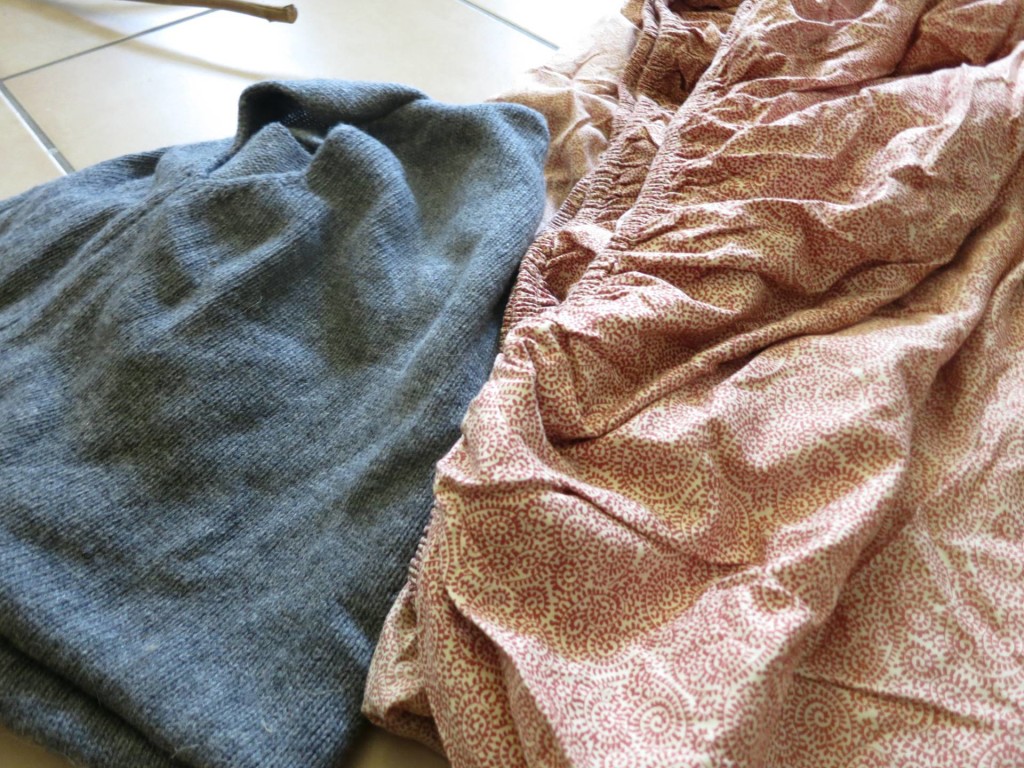 Fabric be resourceful: an old sheet, scarf, blanket, sweater, towel

1)Stick 3 balls of tape to the end of three sticks and stick them onto the floor in a triangle shape. My branches were not straight whatsoever so my shape was extremely imperfect and changed as I went along.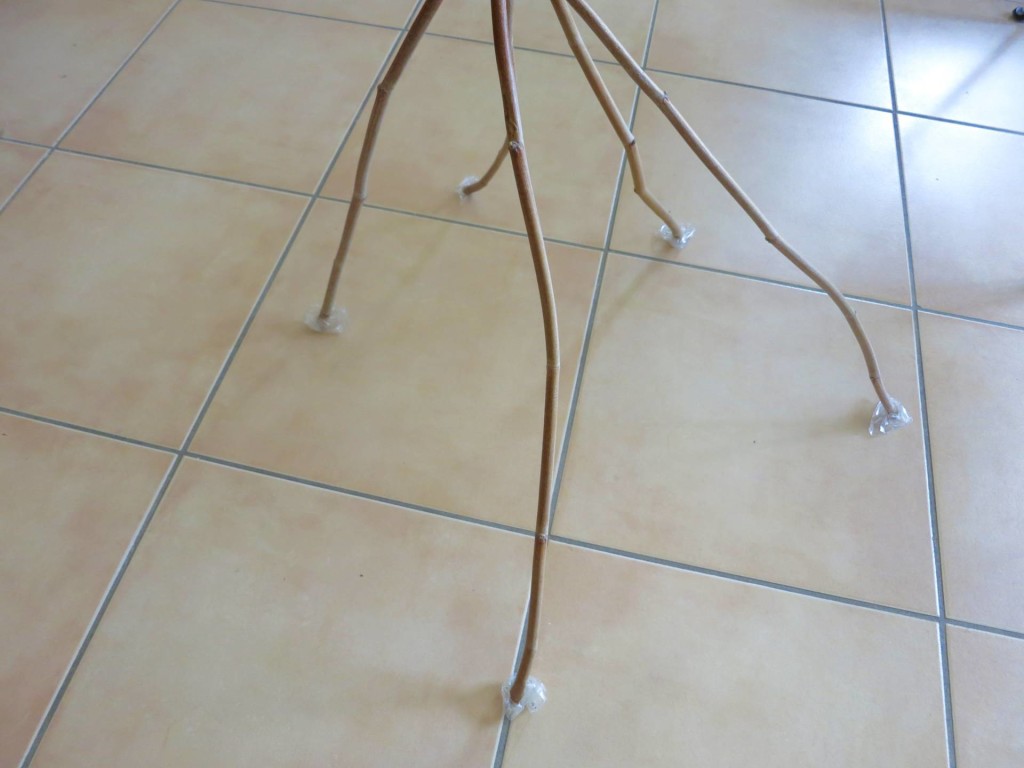 2) Begin to weave and wrap the cord where the three sticks meet.
3)Use the hot glue gun to glue the cord to the sticks, continue to wrap and weave the cord over the glue.
4)  Add the 4th stick, wrap and weave and then add the 5th stick.
5) Repeat adding glue and cord until it feels secure and will stand on its own.
Fabric
Scarfs are a great option because you simply drape them around the structure and pin. You can change easily change them each season or as you get wish. I used safety pins to pin the fabric around the front two sticks. You could also use a needle and thread.
If using a bigger sheet of fabric you could double or fold it. Or just drape it around, pin and then cut it to size. I put an old sweater as the bottom cushion.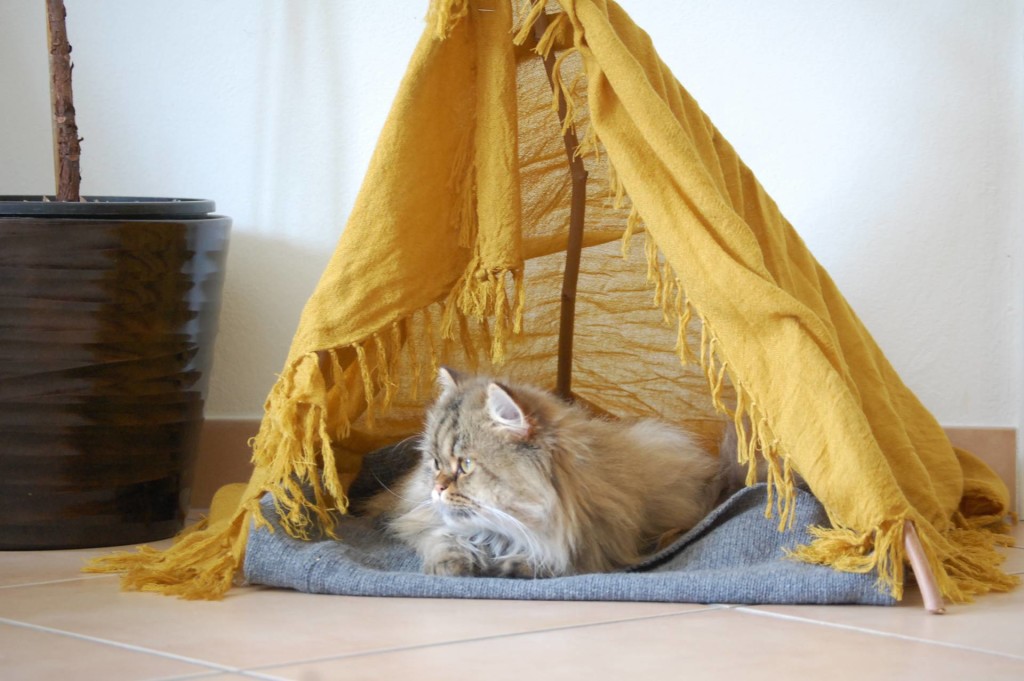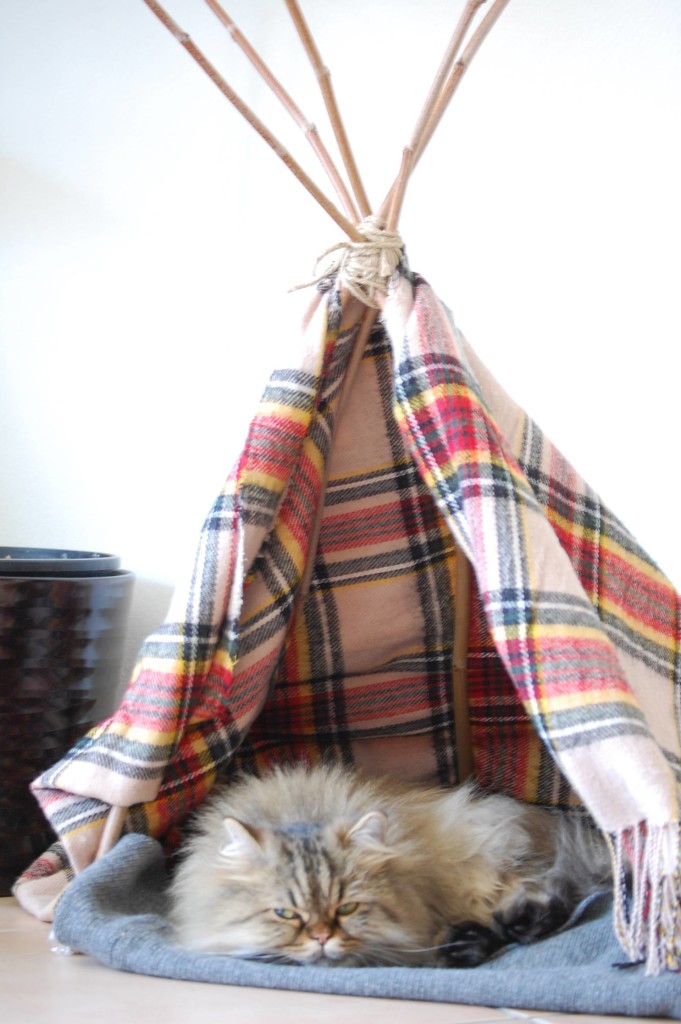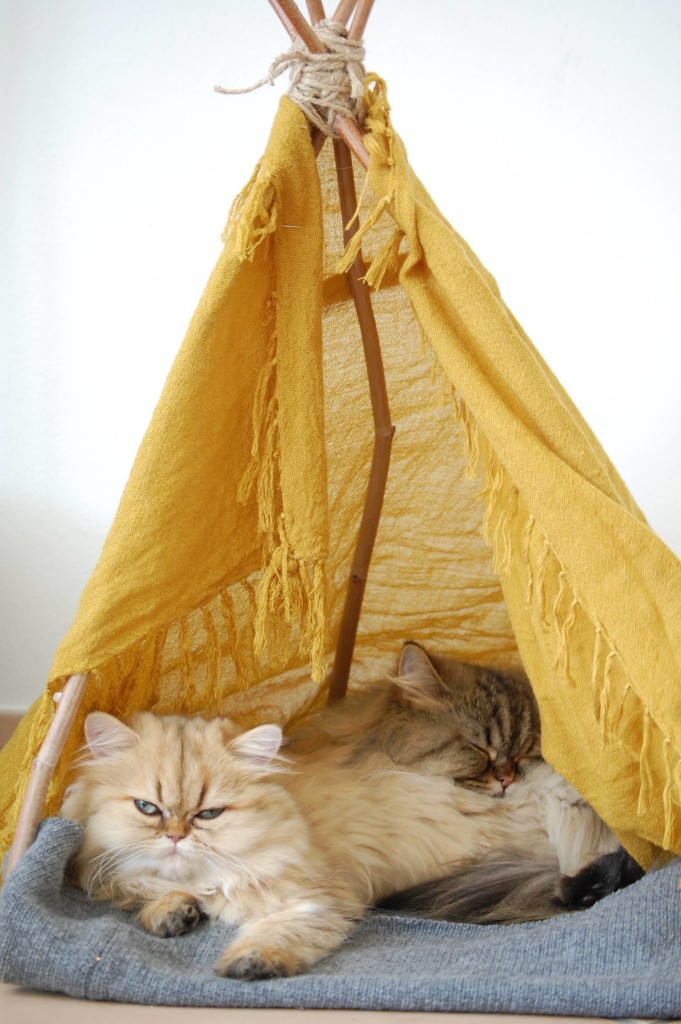 Finished cat tepee in about 20 minutes. They immediately loved it. And so did I.
If you liked this post please subscribe so you will recieve upcoming posts delivered to your email. See my DIY vase scratching post