Ikea is like an adult's playground. While I dislike the idea of buying and throwing away cheap mass produced furniture. I would rather invest in quality well-made pieces. I do love a lot of the organizational and design features of Ikea. Ikea pieces are great basics to use to upcycle or redesign to suit your needs.
Here are just a few Ikea pieces that can be used to make your home cat-friendly.
Cork Placemats and Hotpads
These can be used on DIY projects as scratching pads to put on shelves, trees, or bookcases. Super useful and inexpensive!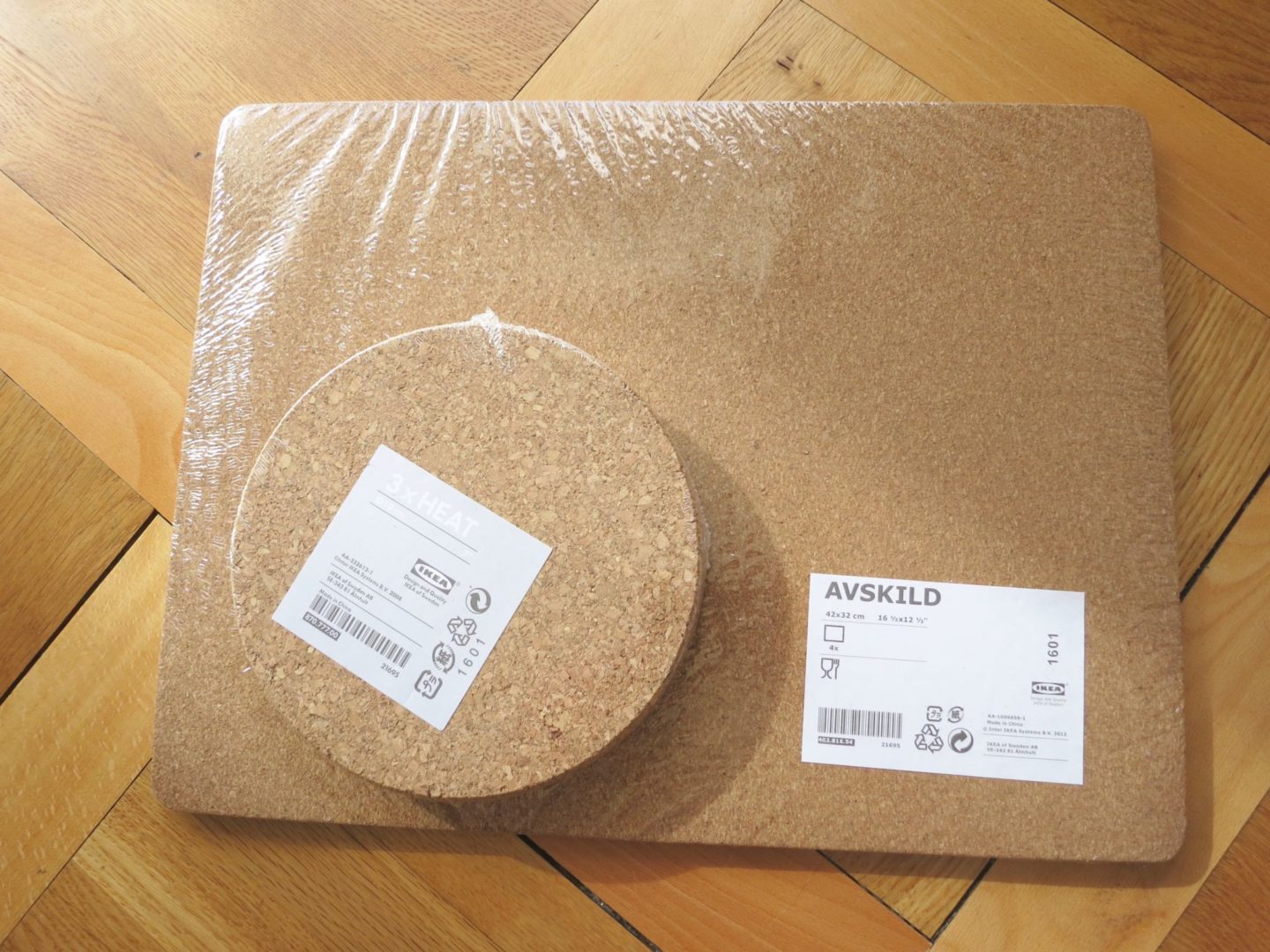 Shelves
Adding shelves is an easy and functional way to give your cats more access to your home. Shelves are especially useful in multi-cat homes because they give your cats an escape route to get away. Ikea sells affordable shelves in many different styles, colors and sizes. Pairing these with the cork placements make this DIY super simple.
KALLAX  or EXPEDIT Bookshelves
Ikea's bookshelves come in many different sizes and colors. They are a great storage solution for your things and a climbing area for your cats. You could devote a unit and make it more cat-friendly by adding carpet, cork, beds or sisal rope. Or share it, using parts for storage and parts for your cat. The possibilities are endless.
KNIPSA
Woven baskets make great cat scratchers. They fit perfectly in the Kallax bookshelves. My cats love scratching these baskets. Sure they shed pieces here and there and I need to vacuum up after them. But they give me extra hidden storage and the cats love scratching them. It's a multi-purpose item that does not take up any extra space. It's not an eye sore and you won't even know its a car scratcher until you see the cats scratching it. I've had mine for over 2 years and it is still in good condition. One side got pretty destroyed so I just turned it around.

EKET Wall-mounted cabinet combination
A newer version of the KALLAX system are these EKET shelves. These are new and they come in a variety of sizes and colors. Put a couple soft beds inside or the cork coasters as posted above for scratching and your cats will love climbing and observing your home from new heights.
HOL
I used this chest to make a DIY litter box. No work necessary, simply do not install one of the sides and you have a litter box container. It is spacious enough to fit a litter box, extra litter and supplies.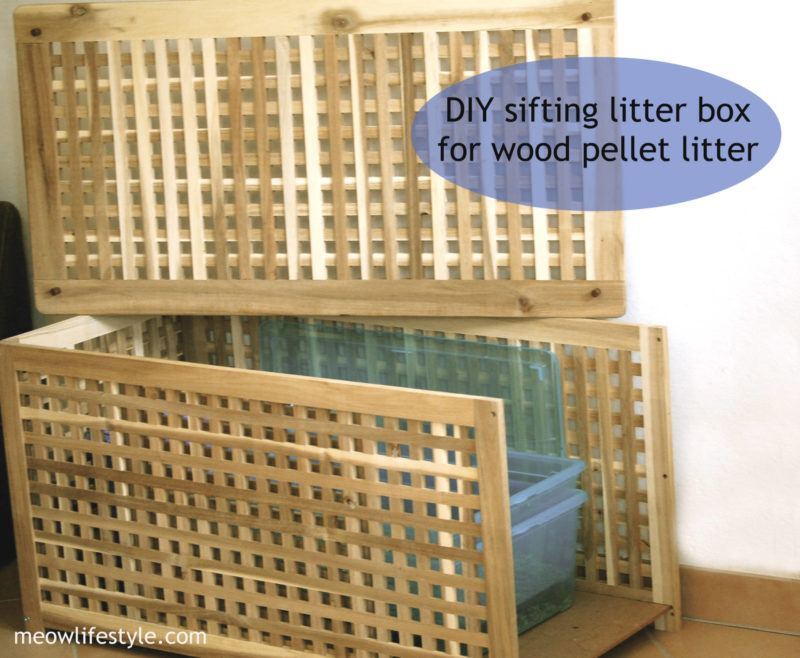 KUGGIS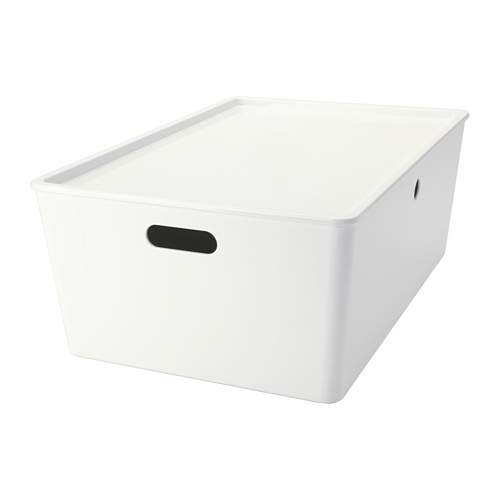 This is a large, thick and extra-sturdy storage box that makes a great litter box. It's what I'm currently using in my converted cabinet/litter box solution.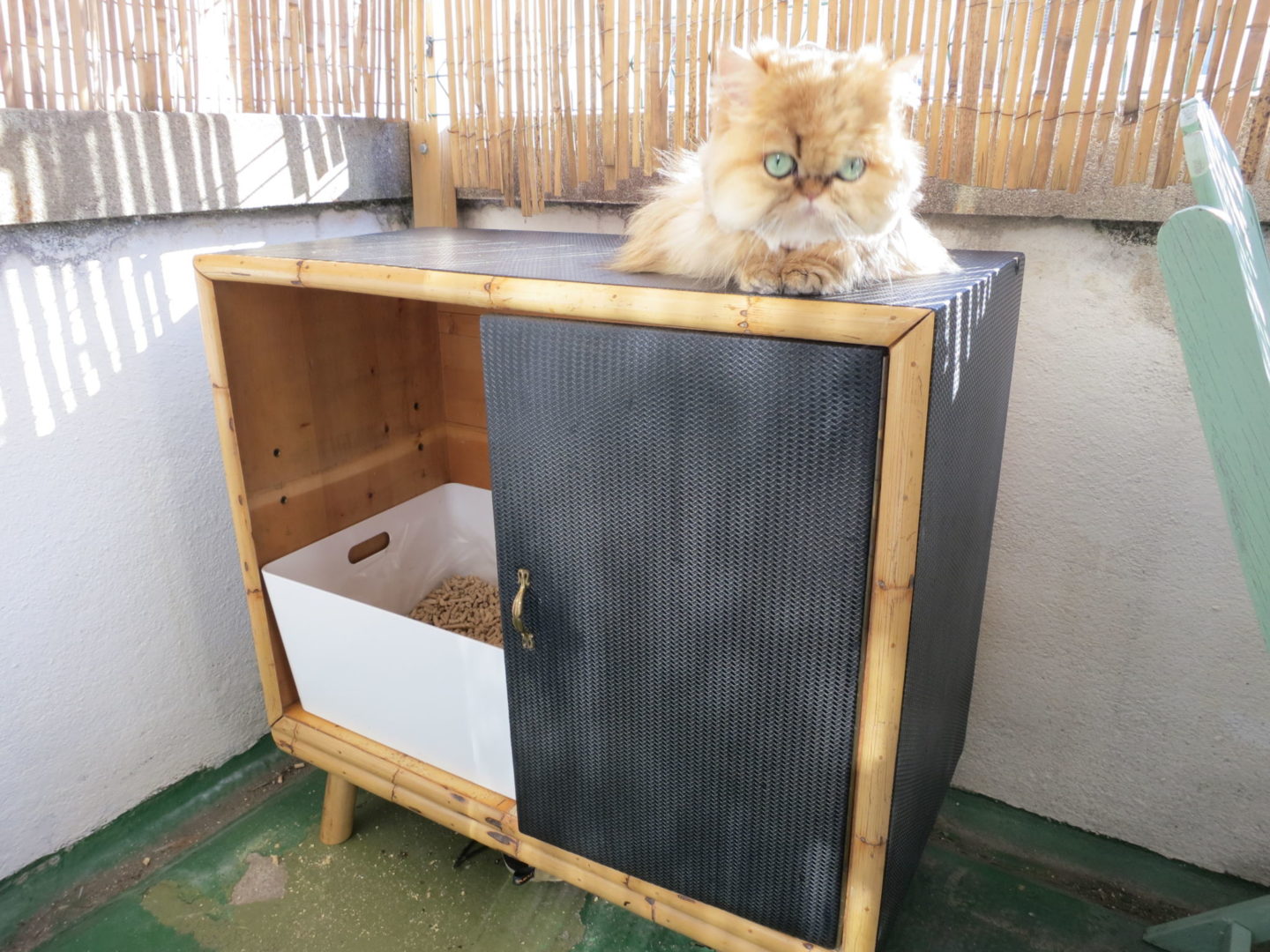 ALSEDA
Every time I'm at Ikea I see this and know my cats would be thrilled if I brought this home. Plus I love the texture it gives a room. I'm not sure how quickly they would destroy this. My baskets have lasted years but I am thinking this wouldn't last as long. If I ever find this second hand or on discount I will defiantly bring it home.
STOLMEN
Stolmen shelving unit can be used to make a cat tree. The Stolmen system is discounted in some countries and will likely be gone completely from stores. I bought mine second hand online. You can DIY it and design a system that works for you.  Or you can purchase shelves already designed for the Stolmen system from places like Contempo Cat.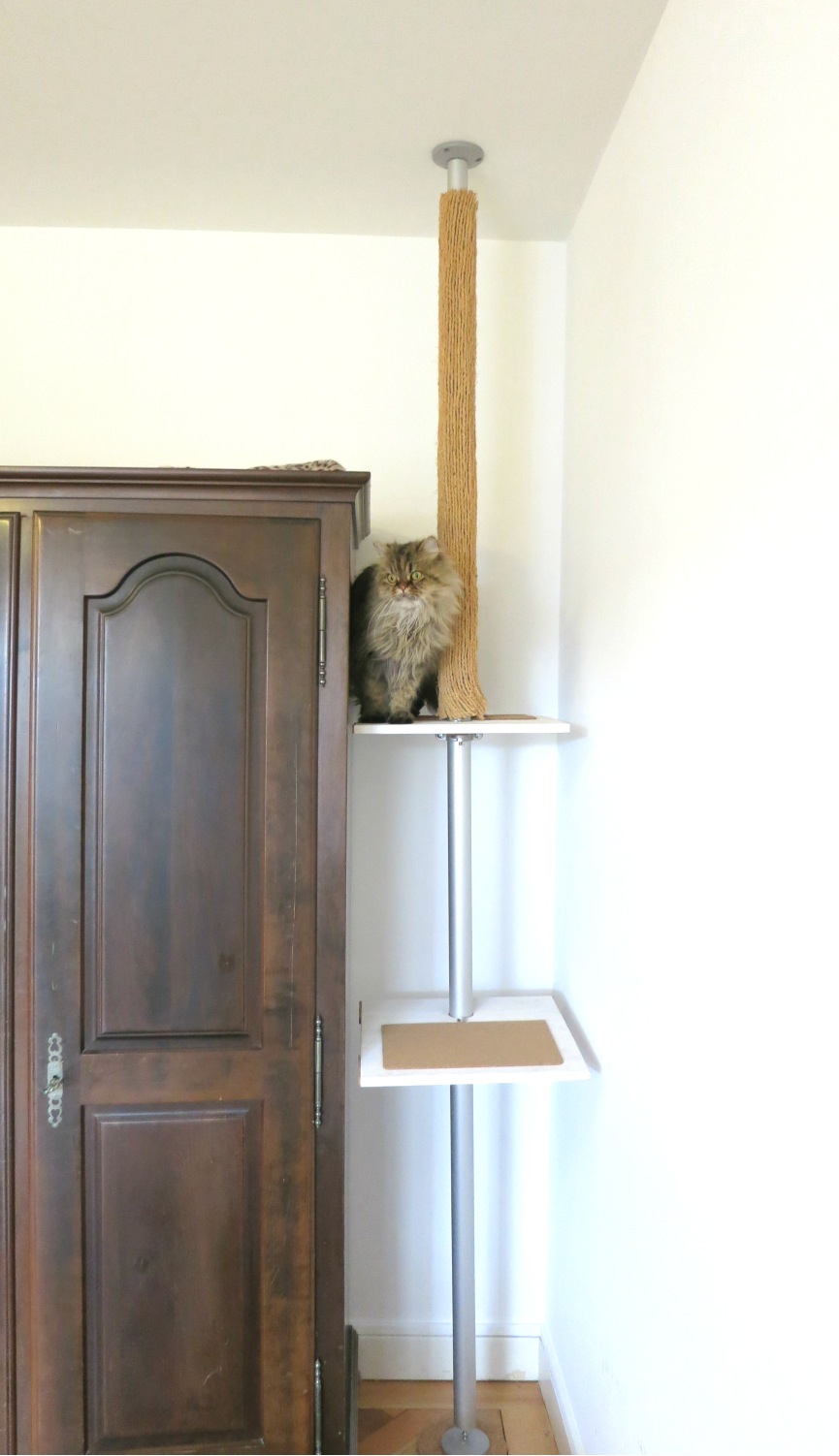 What other Ikea pieces have you used for your cats? Please share in the comments!