Today I share a new DIY cat litter box for my balcony.
I saw online that someone was giving away this cabinet near me. It is made of wood and bamboo and the outside is coated with a black plastic lining. I also like that it has feet and is off the ground so the bottom doesn't sit in water like my old one. I thought it could work well as a litter box on my balcony.
I had been using the litter box from Ikea below. It worked great indoors, but when I moved it to the balcony it didn't hold up very well. I should have protected it better. Therefore I was on the lookout for a new system. Indoors I use the Poopoopeedo which I absolutely love. My only complaint about the Poopoopeedo is that it I wish it was bigger. And for two cats I need a second option.  My balcony is partially covered from rain but some wind and rain will still hit the litter box. Especially the bottom board is thin plywood which falls apart quickly when wet.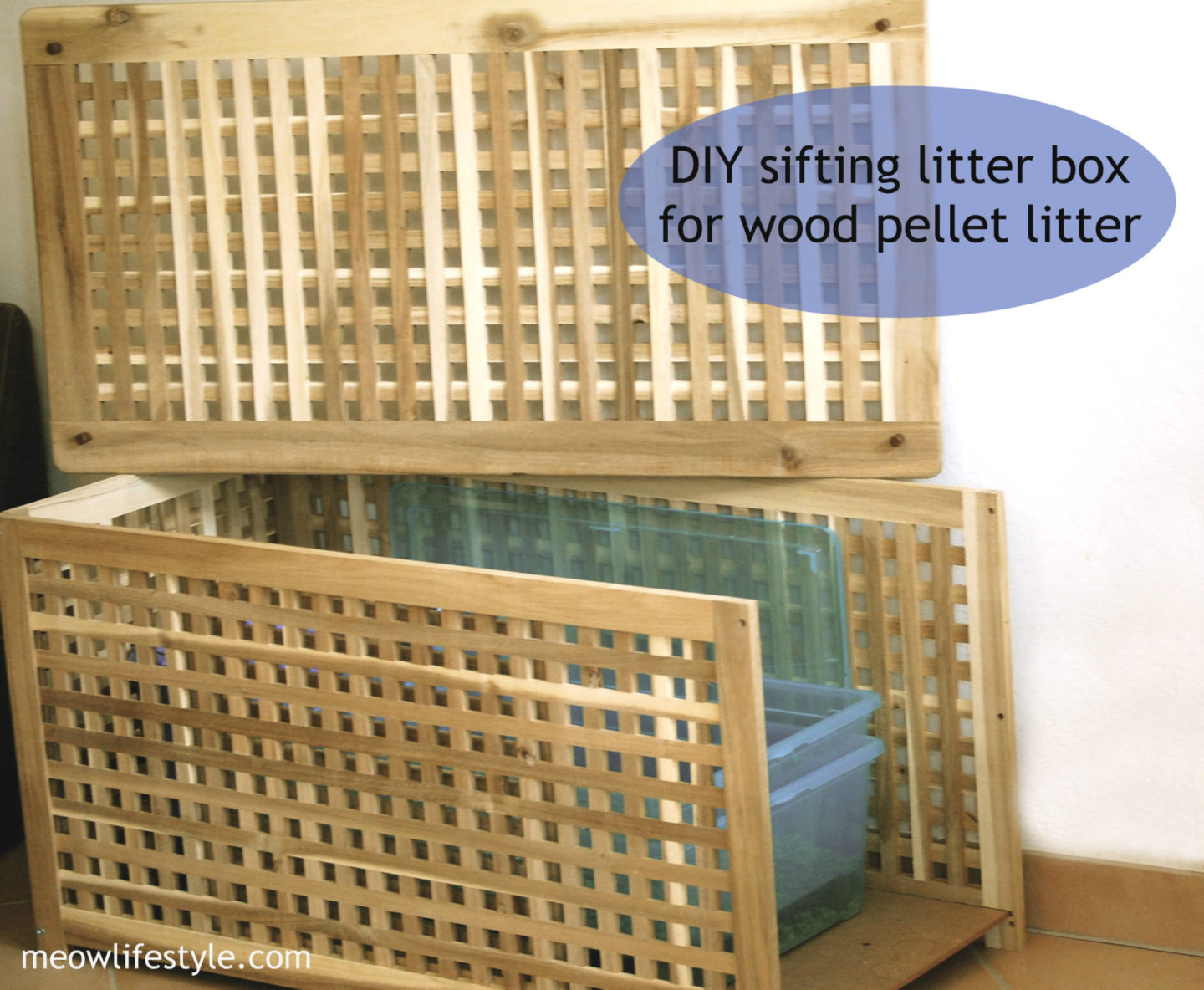 So I started on the new one cabinet. The horizontal shelves were removable. The vertical divider was nailed and glued in so I had to use a saw. I sawed down the middle which allowed me to use force to crack out the wood in pieces.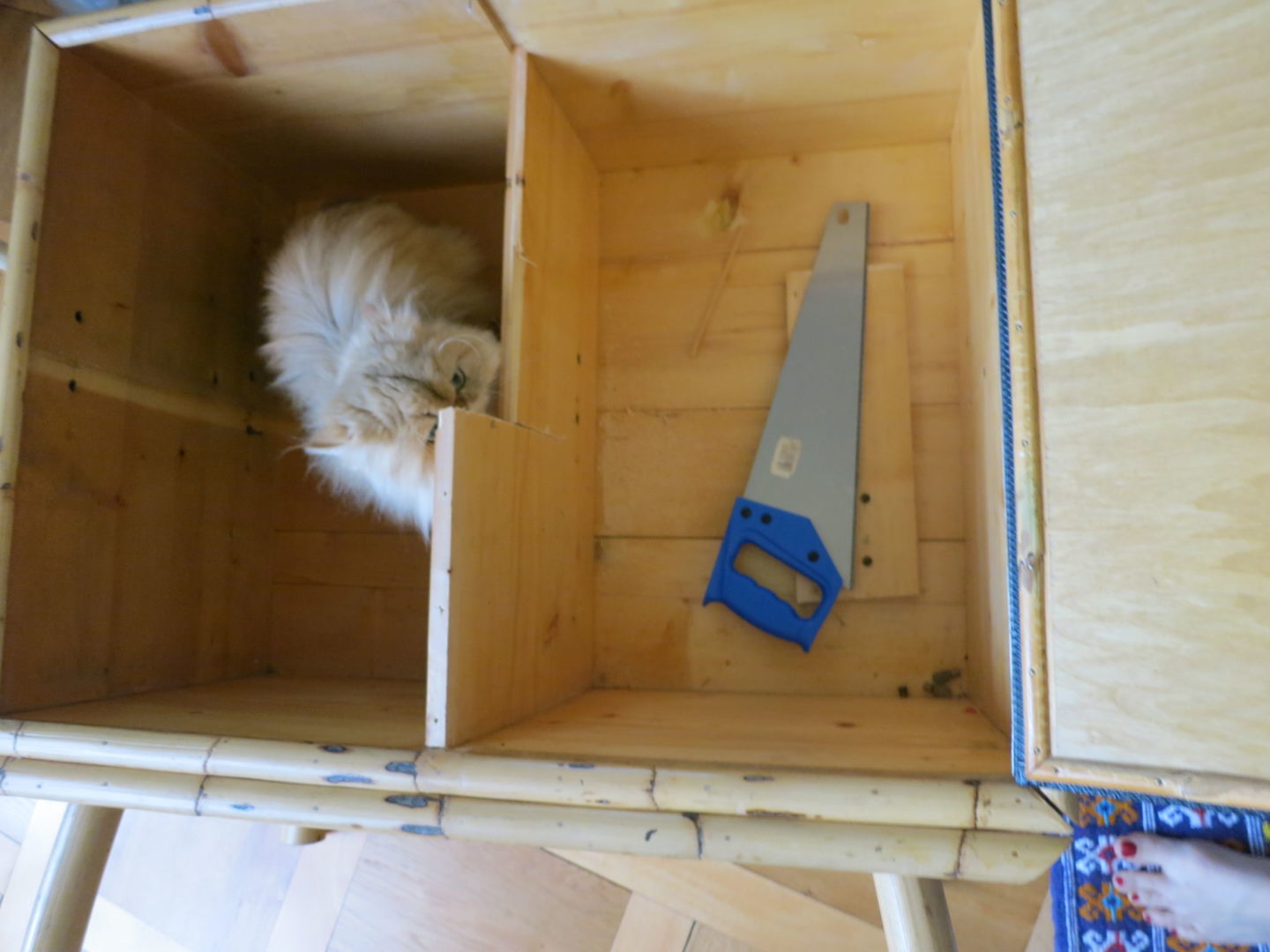 The sifting DIY boxes I was using didn't fit in this box so I had to get a new box. I measured the bottom and went searching for the largest litter box to fit the space. Litter boxes at pet stores where much smaller than what I was looking for. There were some "jumbo" size litter boxes but those were too wide and I wouldn't have been able to close the door. After a lot of searching, I ended up buying this piece from Ikea.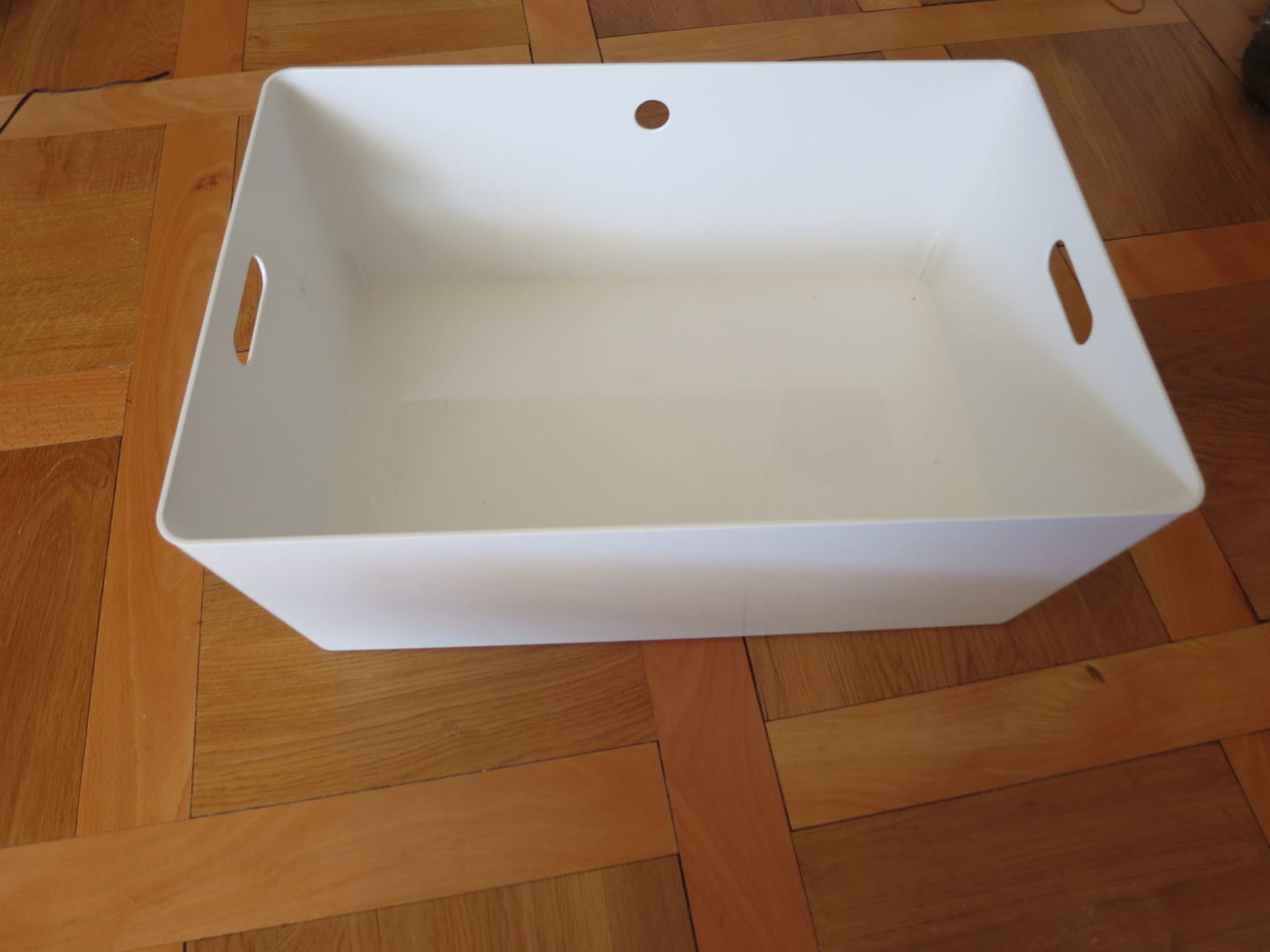 Ikea Kuggis
37cm width
54cm lenght
21cm hight
This box is large and just fits inside. It's very thick and sturdy. The sides are 21cm high and will prevent any mess from going over the sides. If you have an elderly cat or young kitten it may be too high to jump in comfortably.  I bought some cheap litter box liners from the store and am trying that. I've actually never used a litter box liner before.  It comes with a nice lid which I didn't need for this box but will use it as a tray in the kitchen.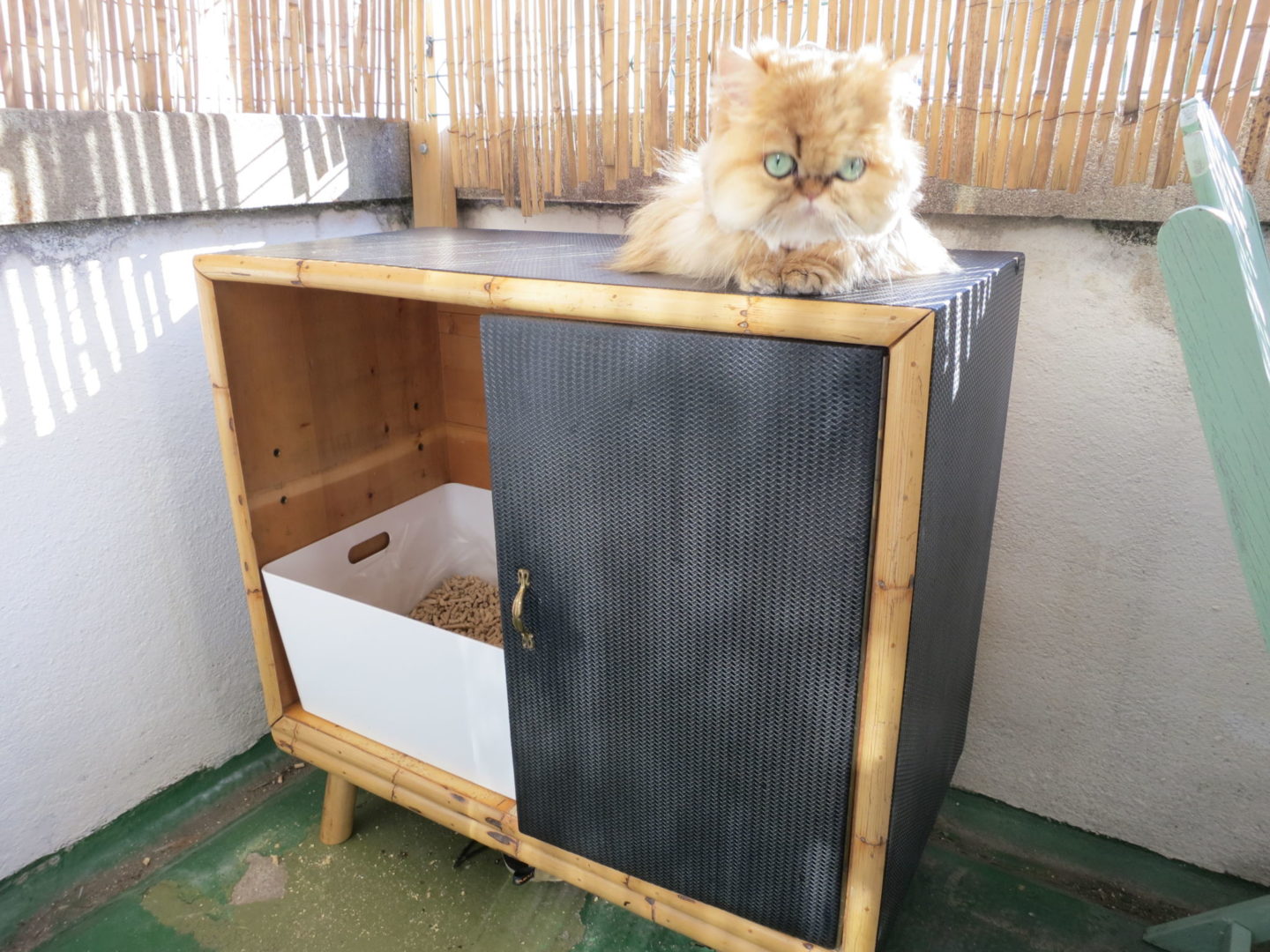 This Ikea box is super nice quality. Some cats do not tolerate a covered litter box. If your cats demand an uncovered box this would be a great option. I'm still and only using wood pellets as litter. If you haven't tried them yet, I can not recommend them enough for so many reasons. I have a whole post about them here. I honestly could not imagine ever going back to clay litter.
What's your litter box setup? Let me know in the comments!