As much as I love cats, especially long haired Persian cats. I hate having cat hair in my home on my things. Contradictory I know. But it is possible to live with cats, even Persian cats, without having your home over taken by cat hair.
Here are my top tips to remove cat hair:
Put away your clothes.
If you have a pile of clothes on the floor on or the bed, you are just asking your cat to make that their bed. Keeping your clothes behind closed drawers, closets and cupboards keeps them hair free.
Vacuum
Investing in a good vacuum is the single best thing you can do to remove cat hair. Having a vacuum that works well and is easy to use is very important.
I have an older version of the Dyson Ball Multifloor Canister Vacuum Cleaner DC37 which I just love. I've used this Dyson for over 4 years and only have positive things to say. See my new Dyson cordless vacuum here!
The Dyson Mattress Tool is wonderful at removing cat hair from fabrics, sofas, chairs and beds. This is my most used Dyson accessory.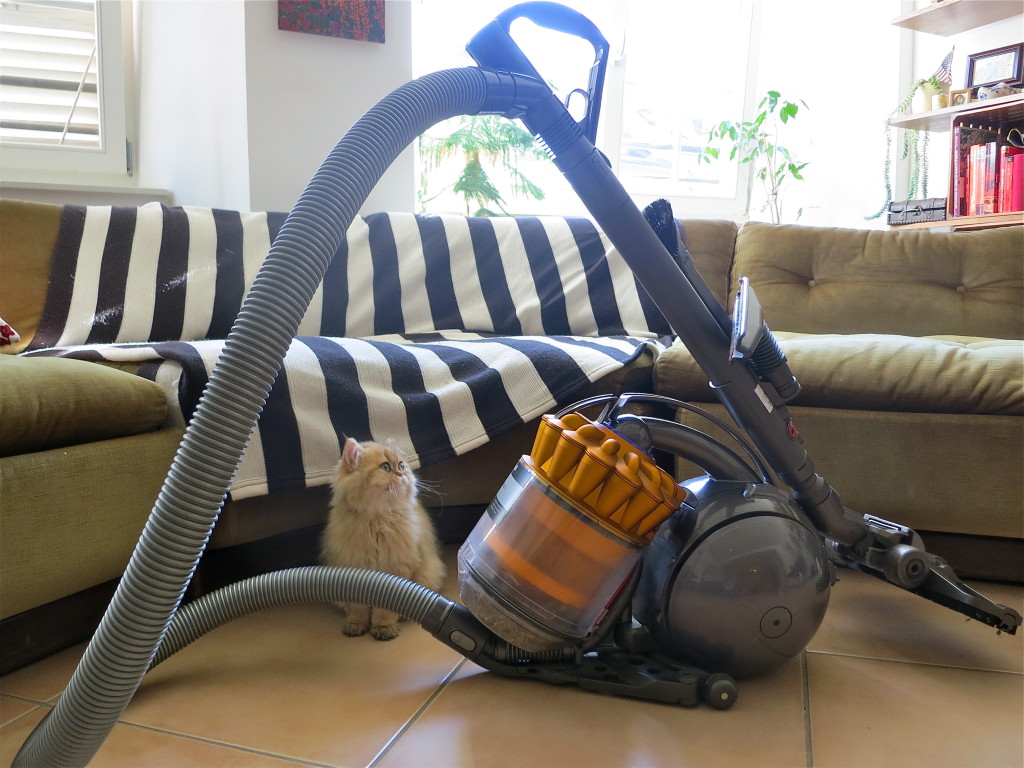 Protect your Bed
 Grooming
Regular grooming is necessary for long haired cats and helps remove excess hair. Click here to see my favorite brushes
And of course lint rollers. These are most useful just before running out the door.
What tools or tricks to you use to keep your home hair free?
*This is not a sponsored post. All opinions are my own. Affiliate links are used.