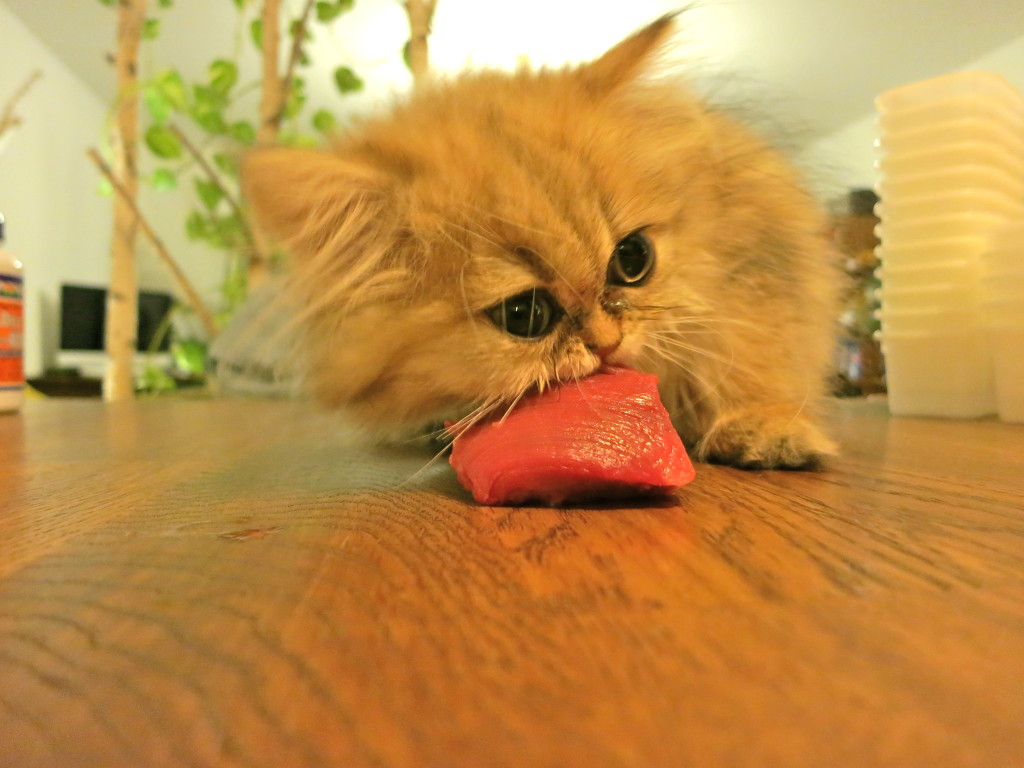 Cats should be fed a variety of protein sources.
It is a myth that a cats food should not be changed. If you only feed your cat only one food their entire life it is true they will become addicted to it. They could also develop allergies from. By eating only one food their digestive system becomes so dependent on it they may have difficult time handling other foods.
In my post about mixing raw with wet and dry food I talked about how I feed canned wet food in between my batches of raw chicken. This is to add variety to their diet because I mostly use chicken, turkey with occasional rabbit.  I should be using more of a variety of protein in my home made raw, which is what I am attempting to do now.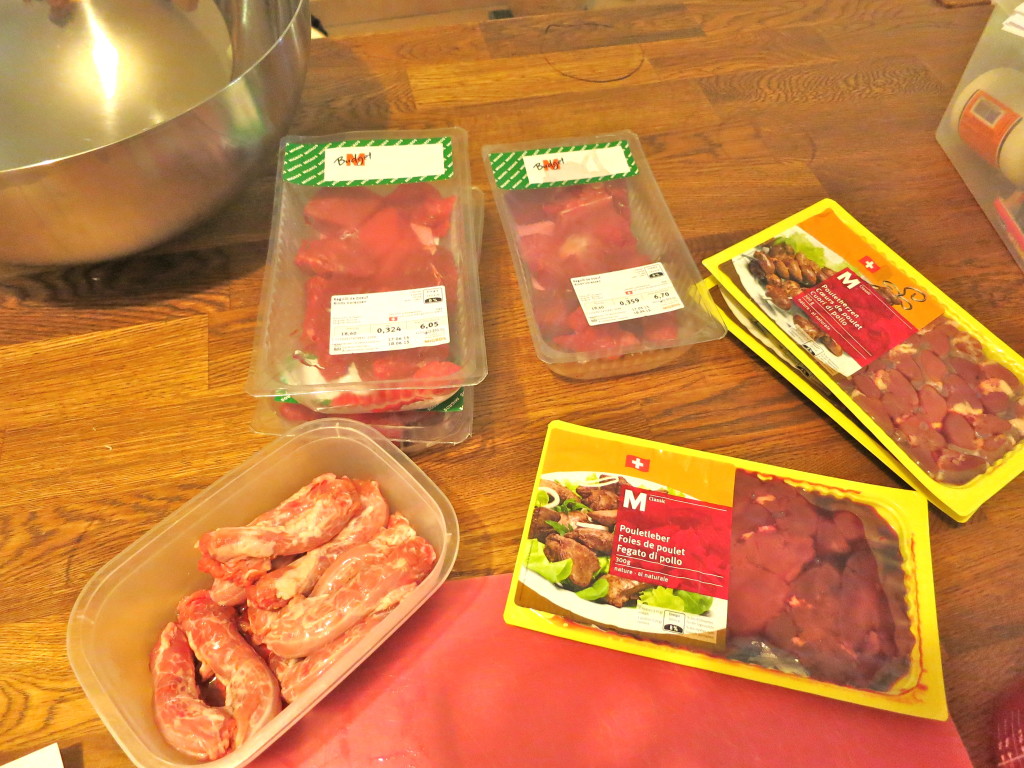 Beef Raw Cat Food Recipe:
1 kilo beef chunks
300 grams chicken necks
600 grams chicken heart
300 grams chicken liver
2 cups water
4 egg yolks
4000 mg salmon oil
800 IU vitamin E
200 mg vitamin B-50
1 1/2 teaspoon Lite Salt (with iodine)
4 capsules raw grandular supplement (for me, this is the only supplement that is optional)
2000mg taurine
Why did I use chicken necks instead of beef bone?
Because I use a manual grinder and I feared grinding beef bone would not be so easy. Also chicken necks are easily available for me to buy.
Normally bone should account for 10% of the recipe. Chicken hearts can be calculated as muscle meat. Therefore there is 1.6 kilo of muscle meat and 10% bone would be 160 grams. I estimated and used 300 grams of the chicken necks as they are mostly bone but there is some muscle meat, skin and tissue attached.
Why didn't I use ground beef?
Mostly because I wanted to cut up some big chunks of beef for the cats to chew. I only ground about half of the kilo and the rest I cut up into chunks. Also because ground beef is slightly more likely to hold bacteria because there is more surface area as it is already ground.
What vitamins did I use?
I buy all my vitamins from iherb because of the high quality, low price and the best international shipping around.
If you use code: PDK049 you will save $10 off your first order of over $40.
Click here for my iherb shopping cart of supplies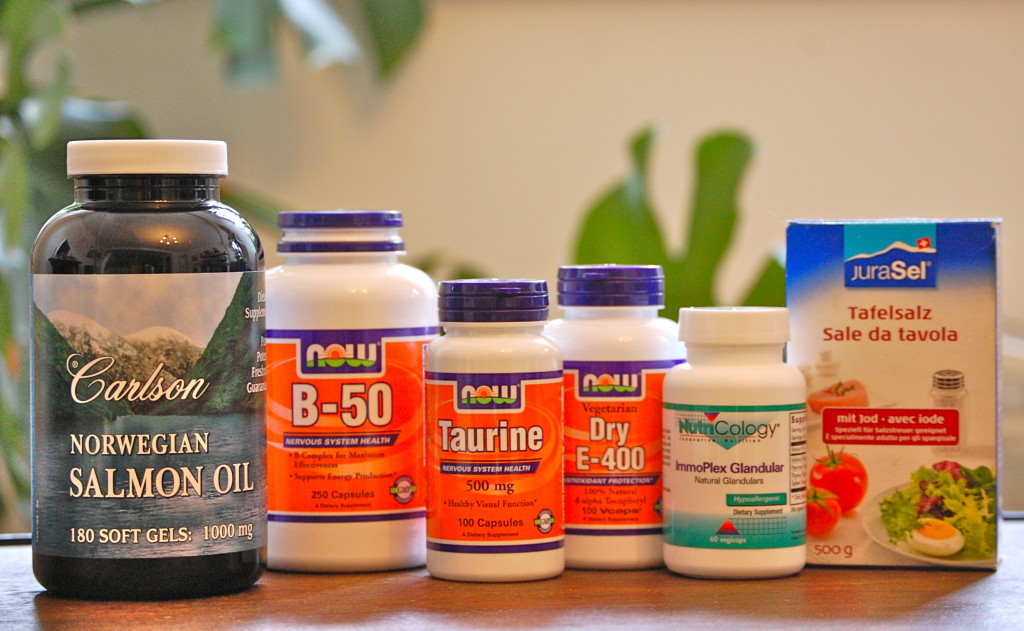 This recipe made a bit less than my normal 3 kilo of chicken recipe.  The step-by-step process is the same as my chicken recipe. We were able to make this is much less time, about 20 minutes. The chicken necks were much easier to grind and this is a recipe I could even do by myself very easily.
The cats are enjoying it just the same. I made this batch when I still had half of a chicken batch left so I am alternating between the two.
If you have any questions please leave it in the comments. If you feed beef I'd love to hear how you prepare it as well.