Making raw cat food in your kitchen allows you to have full control of what your cat does and does not consume.
It is not only easy, incredibly healthy but also much cheaper than commercial raw diets. As an almost vegetarian I was intimidated at first so I am happy to share my process and experience making raw cat food.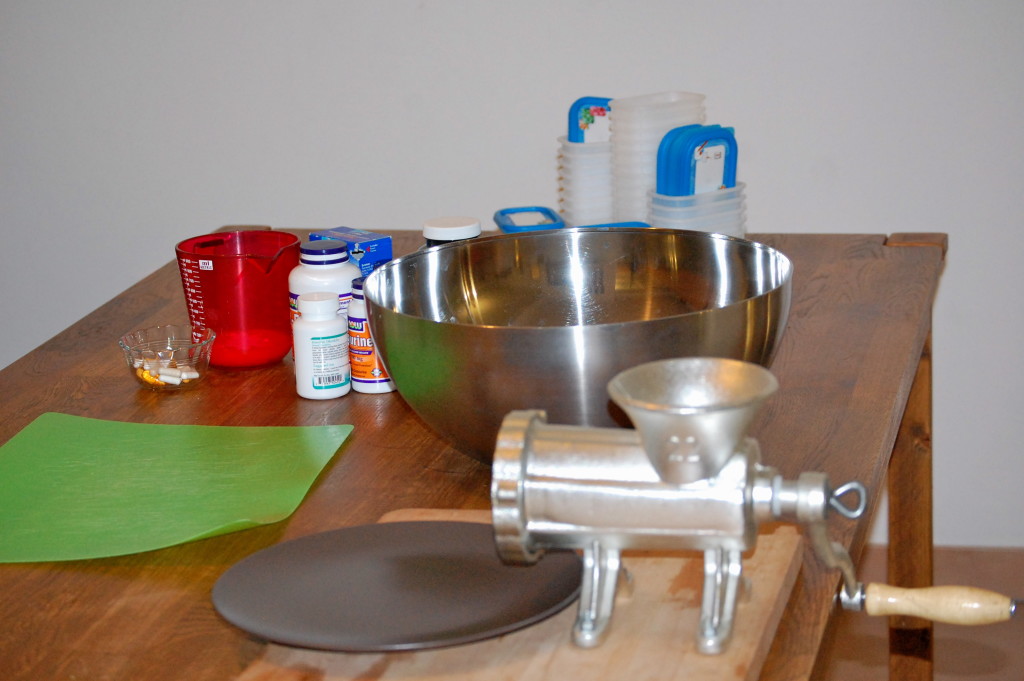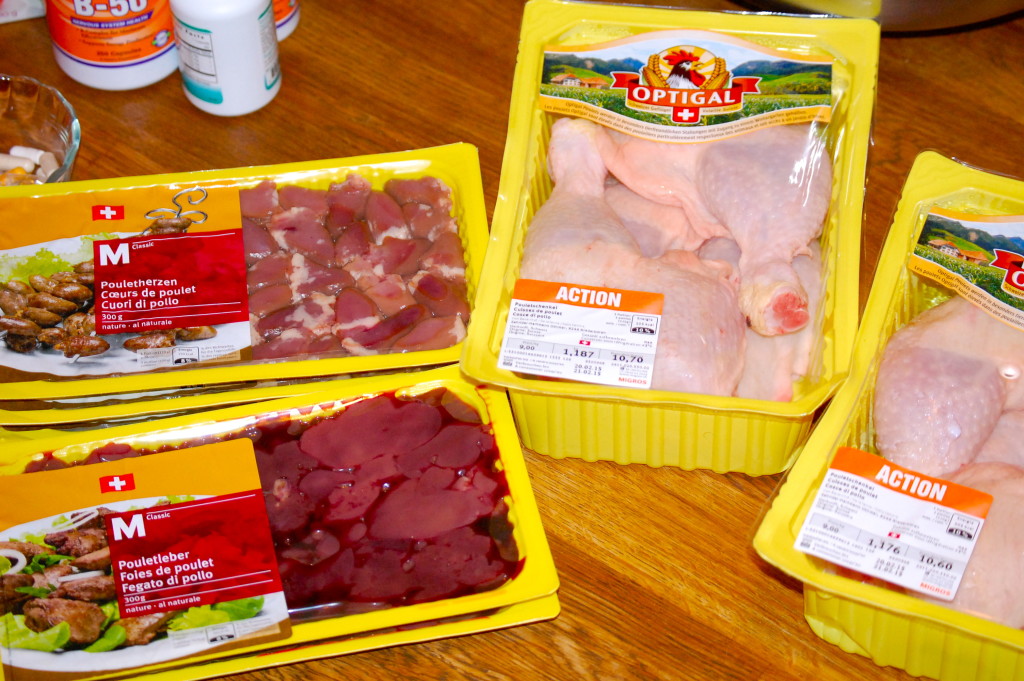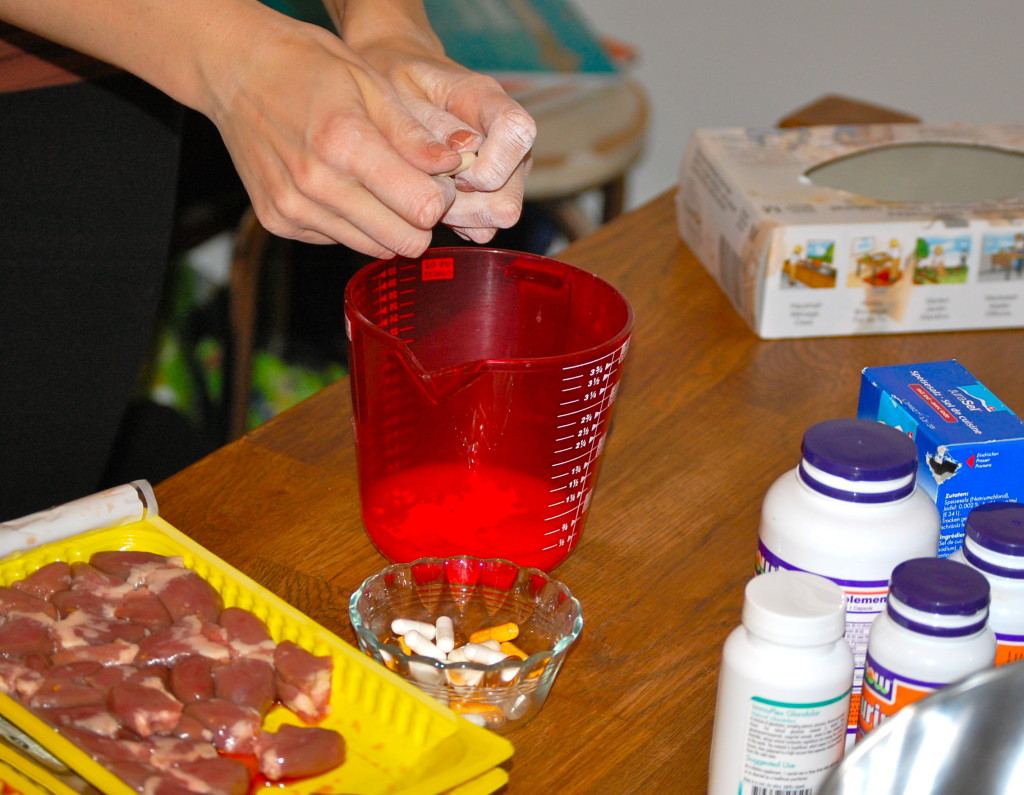 Vitamin Mixture:
Put egg yolks and water into container. Break open powder capsules into the mixture. Using a small pin piece the salmon oil capsules to release the oil into the mixture. Mix water, egg yolks and vitamins well.
*Many people prefer to put the vitamins into the grinder to save the time of breaking the capsules. You can do this as the capsule shells are consumable just like they are for humans. I don't just because I fear some of the vitamins will be wasted and will stick to the inside of the grinder. (the water is not in the above picture but was added after)
As I talked about in my manual grinder review, this grinder works great and I haven't had any problems with it the last year. It is easier to have two people, one grind and the other place the meat in the top. And it doesn't hurt to have a strong arm. But I have done it by myself twice, so it is doable. But just much easier and faster with help.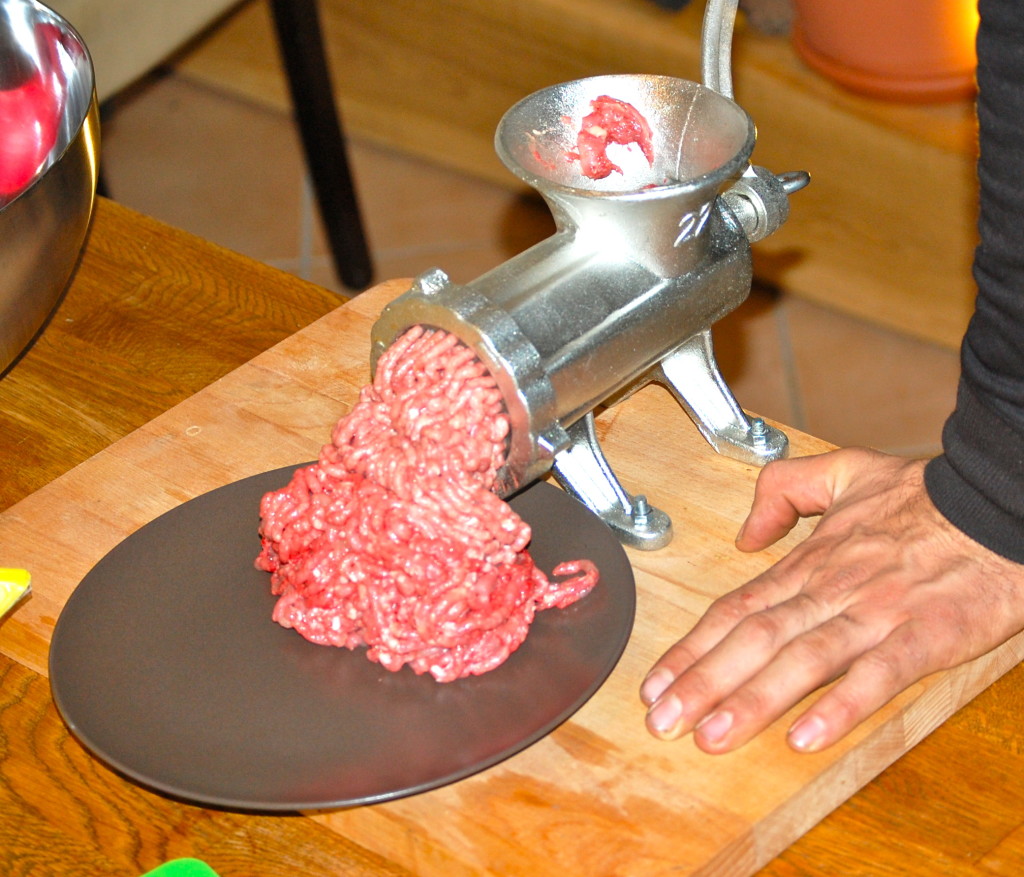 Start grinding the meat.
It is beneficial to set some muscle meat aside and cut it to chucks rather than grind and then mix it into the mixture. It is good for the cat's teeth to chew the meat.
Once all the meat is ground slowly stir in the vitamin mixture and continue to mix well. The larger the bowl the easier this is.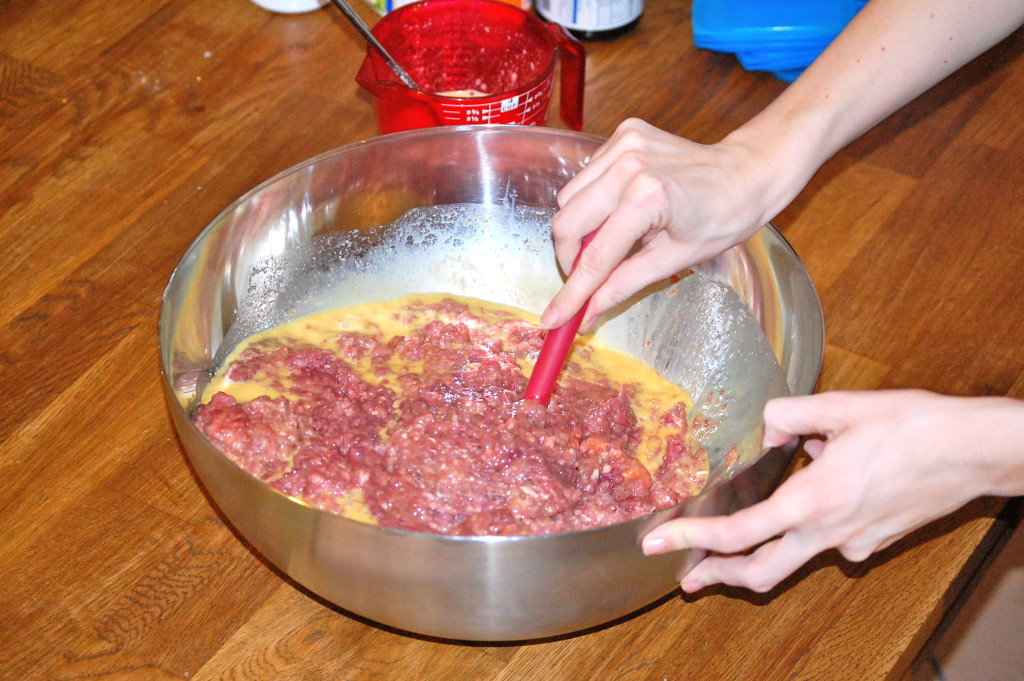 The key is to pour and mix slowly to prevent spills.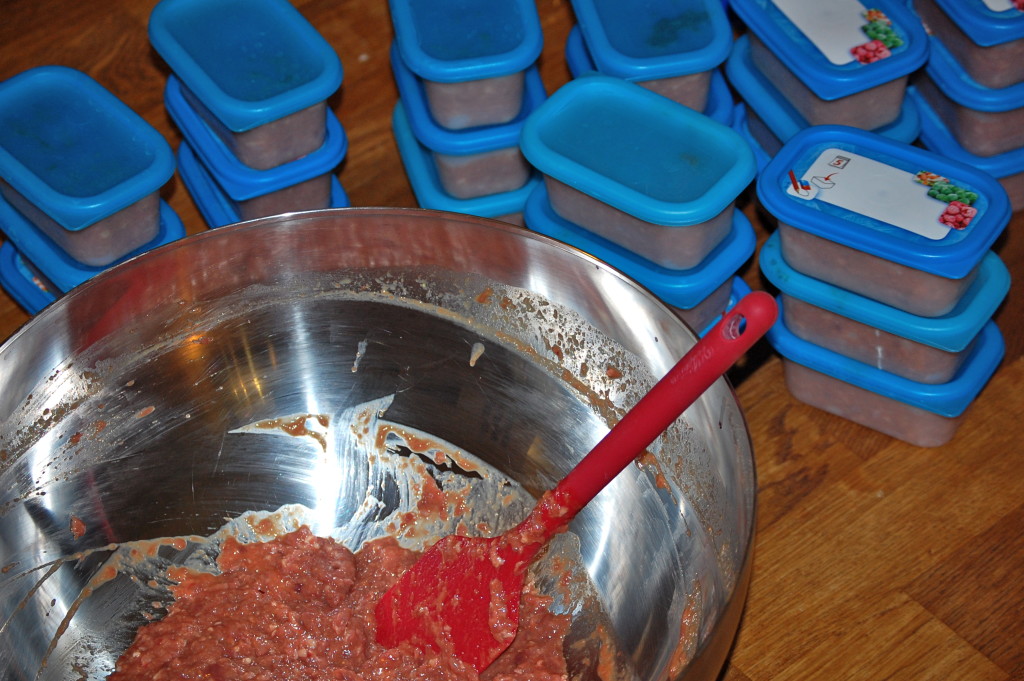 Once well mixed spoon into containers. I use these plastic Tupperware because they fit nicely in my tiny freezer, they are freezer safe and they hold around 180 grams of food which is almost exactly what my adult cat eats in a day. Many people use glass mason jars and actually I would prefer that but I just don't have the space. Others use plastic bags which seems expensive and wasteful. Do not over fill the containers as the food expands when frozen.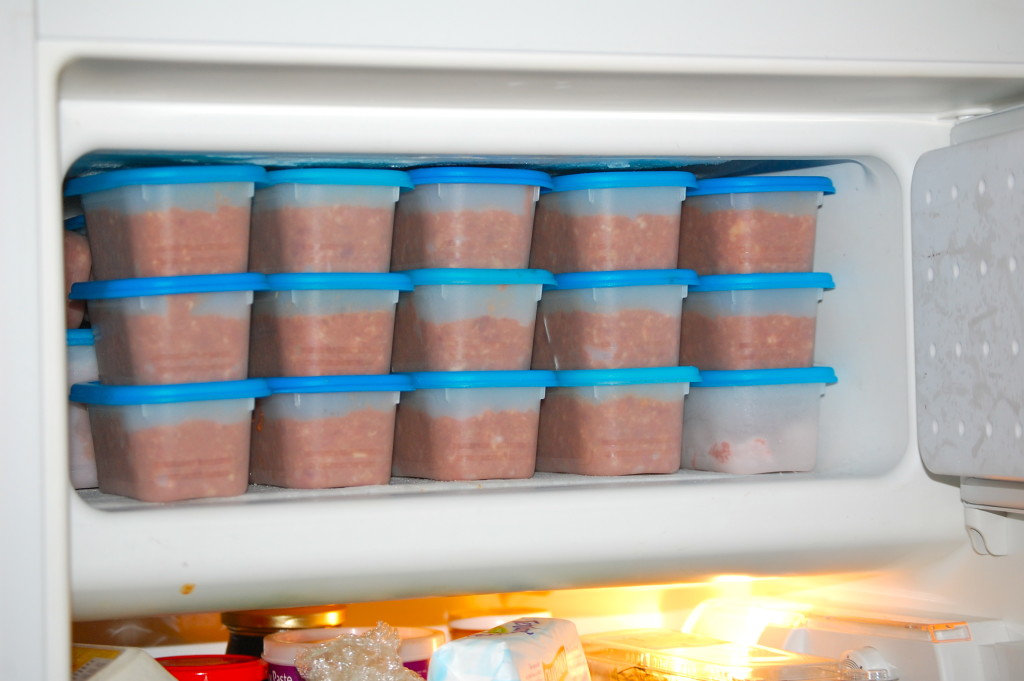 The finished process in my very tiny freezer. Yes I sacrifice any ability to keep ice cream or any frozen food so I can properly feed my cat. Actually the only time I really miss having freezer space is in the summer to make ice for drinks.
It might seem like a big process to go through for a cat. But the benefits haven proven to be worth it. Please comment below if you have any questions about my process. Or if you feed raw, please share your experience, I'd love to hear.
You can find more info about my raw cat food process by clicking on the below posts: